It felt like a long winter in Colorado, but the first in-person OCR event was held on June 5th, just north of Denver. CerusFitness continued its push to put together some of the best events in the Midwest with their CerusRuk event.
This race is a unique blend of OCR and rucking. Competitive racers carry a weighted ruck (30lbs for men, 20lbs for women) through a 5+ mile course with 25 obstacles sprinkled throughout. The non-competitive waves did not require a ruck but also did not serve as a qualifier for OCRWC later this year.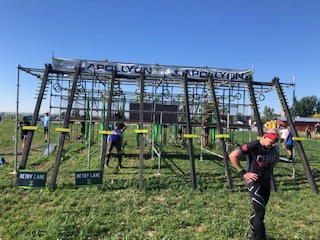 The event was held at Platte River Fort Resort and Event Center. The course did not come with the usual Colorado elevation change, but instead a myriad of terrain that included mud, swamp/marshland, sand, paved and dirt roads, river crossings, and the unintended obstacle of prickly overgrown weeds after one of the rainiest months in Colorado history.  CerusFitness put on a top-notch event after a year-long hiatus due to COVID.

Competition:
The winner of the men's heat, Nestor Bravo, finished with a time of 1:02:10.393 with a 3-minute gap between 1st and 2nd.
1st Place:

Néstor Bravo

1:02:10.393

2nd Place: Mark Jones 1:05:42.842

3rd Place:

Joel Paszkowski

1:06:01.687
Hannah Holmes, winner of the women's heat clocked in at 1:15:54.176 with a gap of over 15 minutes.
1st Place: Hannah Holmes 1:15:54.176

2nd Place: Kristen Robb 1:31:04.236

3rd Place: Monica Scheiman 1:38:19.377
This was a grueling course that tested every aspect of a runner's training. For comparison, I finished with a time of 2:09:27.212, lost my band, and was still sore days after the event. The course covered almost every type of terrain imaginable in Colorado and also came on a day with 90-degree weather with almost no shade. It was both a physical and mental challenge that was a great kickoff to the OCR season.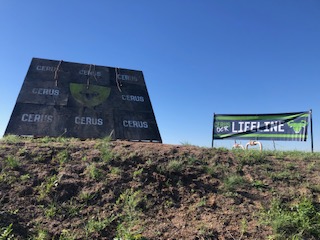 Course:
Some notable things found in this race series were the placement of obstacles, innovative use of terrain, and the added element of the weighted ruck for competitive runners. The meat grinder that was a dual sandbag carry, the grim reaper weighted bag hoist, Apollyon, and the Kraken would have been challenging to even the most season OCR veteran.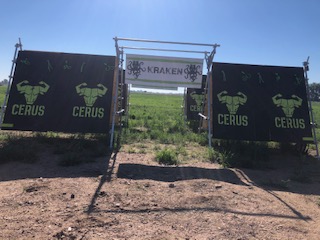 One interesting obstacle was the bucket carry. On its face, that seems normal, but here, racers had to trudge through a creek, fill their bucket with water, and complete a muddy and slippery course on land without spilling their water. It was a creative way to use the terrain given and the water was a much-needed relief from the heat.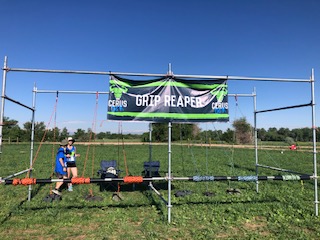 The added weight of the ruck made things interesting as it not only added weight but also made running difficult if you did not have a proper fit. I had my ruck break within the first half mile and had to tie it back together on the run to finish the race. It made it nearly impossible to run for an extended period of time and was another obstacle to fight with throughout the course.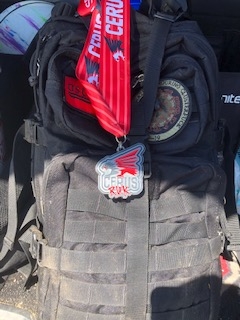 Overall:
The post-race festival area was kept small in accordance with COVID protocols. Each racer received a finisher medal, action photographs from the course, Cerus sticker, and free parking and bag check. This was a pro-level course and event at a fraction of the cost of the major race series. Look for CerusFitness to put out their CerusLuv event on September 18th in La Salle Colorado. You will see many of the same great obstacles but without the added ruck. This was a great race from start to finish and easily scores a 5 out of 5. The season is starting to ramp up and hopefully, we will see you on the course this year.
Rating: 5/5
---
Have you done an CerusRuk?
Leave your own CerusRuk review and feedback...
---
This author is part of the Mud Run Crew and received a free race entry in return for an independent review. All opinions are those of the author and were not influenced by the race sponsor or Mud Run Guide.
---