Local Sheffield star Conor Hancock continued his winning streak in the Obstacle Racing circuit this weekend by winning the 18km inaugural UK Obstacle Racing Championships, beating hundreds of top athletes battling it out for the top spot.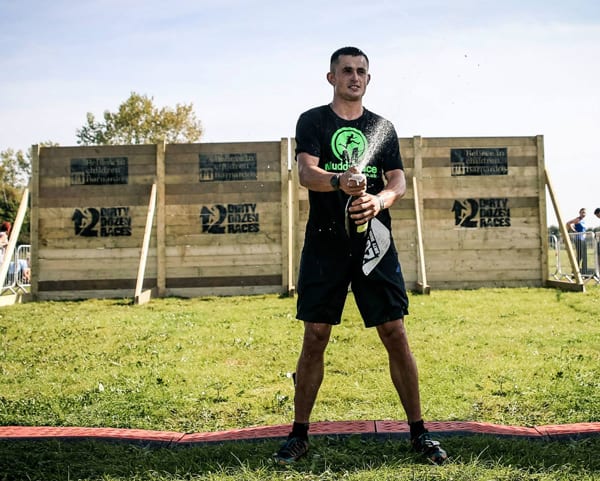 After taking wins at the Sheffield Steel race, Spartan Race, Tough Guy Marathon, Dirty Dozen Race in Essex and Rock Solid Race in Milton Keynes, the 21 year old scaffolder and brother of boxer Callum Hancock, overcame numerous 12 foot walls, monkey bars, army crawls and river swims at the Championships in Kent. Part of Team Muddy Race, which is an obstacle racing team from top UK Obstacle Racing website www.muddyrace.co.uk, Conor is now off to the US to compete in the Obstacle Course Racing Championships and is aiming for a top ten finish. Conor commented:
"I am so happy to be the UK Champion, and race against some incredible athletes that pushed me right to the end. It was tough but I enjoy a challenge. My training will now build up to the US where I just want to show the rest of the world how good the UK is!"
Fellow racer Jon, last week won the Spartan Race World Championship in the US taking home $15,000 in prize money. Being the youngest of his rivals, Conor, is widely considered as the brightest prospect in Obstacle Racing having beaten all Elite athletes except Jon Albon, which makes him Jon's biggest threat out on the obstacle course.