It's the Holiday Season which means it's time to get that special gift for the OCR fanatic in your household. This year we at Mud Run Guide are here to help you find the perfect gift for that special muddy someone in your life. We asked a couple of our contributors what were on their wish lists this year to come up with a few ideas which are sure to make anyone in your family happy.  Our contributors Charity Flick and Laura Carroll shared with us their wish lists for this 2014 season.
Charity's List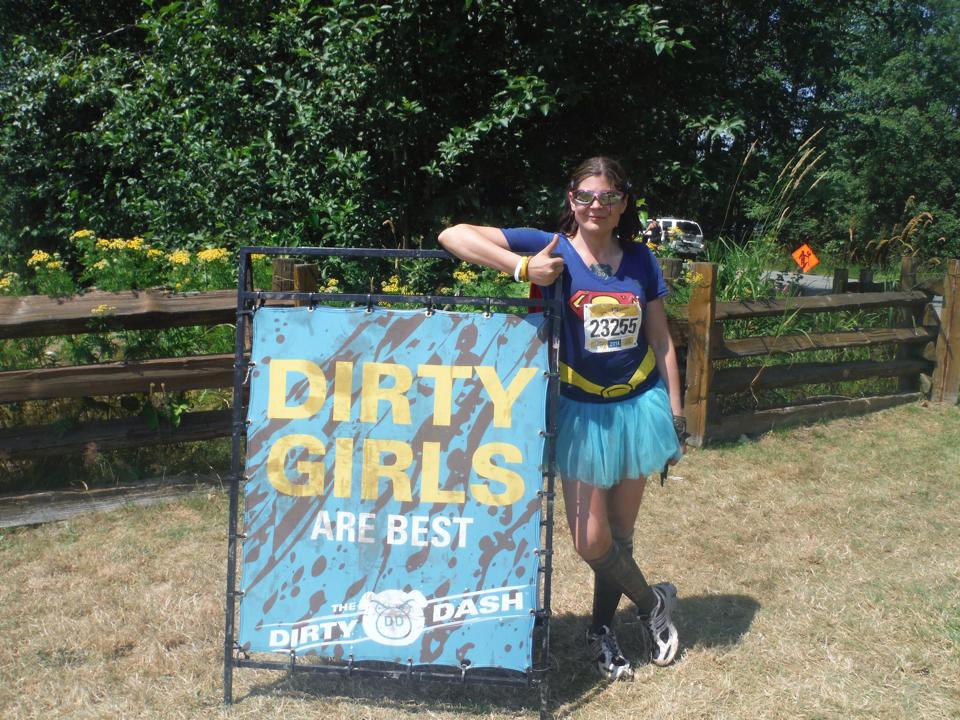 Charity has been racing OCR for a couple years. Here is what is on her wish list this holiday season. 
1. Good Shoes to rock the course. Whether it be IceBug, Inov-8, Reebok or Salomon a good shoe is everything to a woman.
 2. Compression Tights. These will keep your legs warm and dry during all types of weather and conditions on the course: Under Armour comes highly rated with pricing ranging from 34.00 all the way up to approx.  $100.00.
3. Life Proof cell phone case. A lot of OCR racers are wanting to capture specific moments in time during their event and what better way then to bring their phone along? The Life Proof cases range in price but are durable and can stand up to a lot of the elements while still keeping ones phone safe.
 4. Compression socks and sleeves: for those that like to run shirtless or who are much more comfortable running in short sleeved shirts or tanks, compression sleeves are ideal. They protect the arms against obstacles, are light and also keep one's arms warm. Compression socks work hand in hand with sleeves as they keep the calves and legs dry, and protect the wearer from obstacles where they may get scratched
 5. Bondi Bands: for women (or men) with long hair that wish to keep it out of their eyes while racing (for safety reasons), Bondi bands are an inexpensive treat. The Bondi Band keeps the hair off the face, doesn't slip, can be ordered in reflective materials and are available for custom order
6. Energy Gummies: on long races with varied terrain, in the heat, cold, sun and darkness, it's always a good idea to pack along a small snack or item to keep you revved up and going. Energy Gummies are a quick easy snack, can be easily tucked away in a belt or camel back and come in a bunch of different flavors. A great stocking stuffer.
7. CamelBaks: proper hydration is important in any race whether it be a run or an OCR. Camelbak makes a great female specific hydration pack.
Laura's List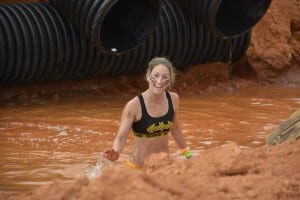 Laura ran her first OCR in March 2014 – Atlanta Spartan Sprint. "I ran in long cotton pants, cotton knee sock, a cotton shirt, and shoes I had used during my high school cross country practices. Here is a list, created from all that I have learned over the last 8 months, of things I think all women obstacle course racers would love to get this holiday season."
1. Materials to Build Your Own Obstacles – Whether it's a rope to hang from a branch, or a tire to flip in the driveway, having your own obstacles is a dream come true.
 2. GPS watch –  One that tracks calories and distance while taking elevation into account. Really do your research on which watch you'd like keeping in mind which features are most important to you.
 3. Lifeproof case with arm band – I've noticed men lean toward GoPros whereas women lean toward taking their phones with them for pictures on the courses. Having your phones also allows you to use an app to track your race.
 4. Medal Holder – After training hard, eating right, and running all your races of course you'll need somewhere to display all your medals! There is such a great variety of medal holders out there. Some athletes buy materials and make their own. This would definitely make an awesome gift.
5. Nutrition Stocking Stuffers – Homeostasis Electrolytes, PowerGels, Nuun, and other bars, gels and more.
6. The Right Sports Bra – This is paramount. Having a sports bra with straps that are too short can lead to horrible shoulder cramps and headaches. I don't want to recommend any certain one as each woman has to find the right one for her!
 7. Membership – Every athlete loves a gym membership, whether it be at a local gym, CrossFit, or an annual pass to a park or recreation area to get away from the urban life.
Friday we share our mens wish lists. 
---
Check out all the deals from Mud Run Guide to help you with your shopping this season
---