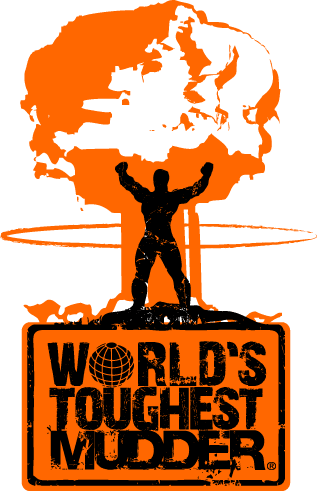 The hype and buzz within the World's Toughest Community (WTM) has been crazy since the date and location was announced back in May. Tough Mudder decided with its fourth WTM to really change things up and step away from the home venue of Raceway Park in Englishtown New Jersey, and take the show out to Las Vegas. I can say I am glad I raced last year so that I did one at Raceway, but I am very happy for a change of venue. While no two events are the same, even if at the same location, the change will keep everyone guessing. Personally I think this change will have an impact on the final standings, while it will likely still be the same few ultra-elites in the top 10, I think we may see a new winner for both the male and female.
Mother Nature is always an unknown factor, with last year's very warm, for New Jersey in mid November; everyone is guessing what will be needed. The temperature plays a huge factor at WTM, those of us in warmer climates don't get to practice much if at all in our wetsuits before the event. I am from Georgia and it was only a few days before the event last year before it was even close to cool enough to go for a run in a wetsuit. This year's temperature swing will challenge a lot of people more than they understand. The large temperature swing, from 70's in the afternoon to low 40's during the night is just more fuel for that fire that is burning in all that participants. The terrain is another, with hard packed and soft loose sand, gravel, mud, and who knows what else. The various terrains that will be covered could have an impact on the distances covered this year. Wind is another piece nature can wreck plans with. A strong wind and the blowing sand could quickly eat up participants. I have tried to cover all of these to some degree, but I know I will have missed something, or a forgot curve ball will be thrown.
I know I will be taking the first lap a little slower than the sprinting pace many are anticipating. While TMHQ has again done the no obstacles on the first lap. TMHQ has promised a whole new event, with some new WTM only obstacles, some old favorite obstacles, and some all new obstacles as well. The return of the 5 mile lap has most people happy, since this allows for a quicker trip around the loop and less prep on the late afternoon laps. The questions of what gear will be need has not stopped, nor is it just the first timer asking/wondering what will be needed.  Will participants need wetsuits? Hydration packs? If the wind is blowing what will be needed for blowing sand? There is also the little teaser about swimming being required  reports say it's a 100-200 yard swim. This alone has some people thinking about how it will wear the participants down or how they will make it across. I am an adrenaline junky and always look forward to the new obstacles; I hope there are new diabolical ones like WTM's Leap of Faith.
As Tough Mudder has stated on the website;
"Ultimately, however, this event is not about how fast you can run or how much you can lift or having a set of six-pack abs. It is about having the determination, strength, stamina, and mental and physical grit to go 24 hours, alongside the most hardcore Mudders on the planet, and beyond what you ever thought you would be able to accomplish."
Last year there were a lot of people who hit their target distances and stopped, I for one did not have a target distance last year, only to make it the full 24 hours. This year I have trained and set my pace for 50+ miles; if I hit that and still have time I will be continuing for more. I think a lot of people are underestimating how the changes will affect them. With an average of 4 obstacles per mile, the swimming, the changes in the ground surface we will be on this is going to be a whole new ball game.
This change of venue has sparked a huge amount of conversation among the WTM veterans and first timers alike. I for one welcome the shake up and look forward to testing my metal against the 24 hours clock again and against some of the favorite obstacles as well as the new obstacles for 2015. The gauntlet has been thrown and "the what have I gotten myself into's" have started. Ready or not here it comes WTM 2014 is just a short time away. I think there will be some big changes in how the event plays out with everyone having to adjust plans to fit what the new course, weather, and new obstacles bring our way. While THIS one is a race there will still be a lot of the Tough Mudder spirit of helping everyone along the way.
To all of the other WTM participants I look forward to getting out there with you.
To all of the pit crew and spectators, thank you for your support and encouragement.
To all ov the volunteers, THANK YOU, THANK YOU, if event could not happen without you.
To TMHQ bring it on…