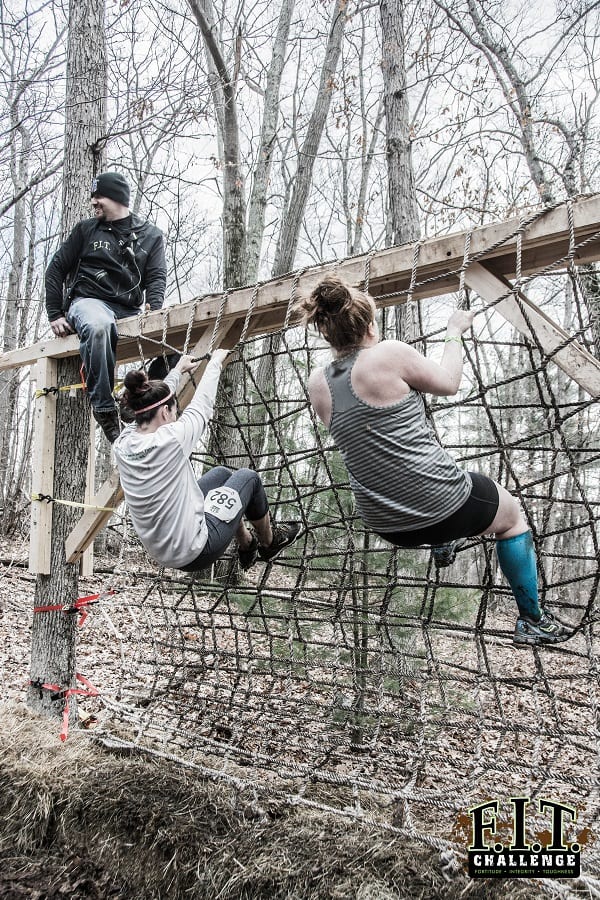 The F.I.T EPIC Challenge returns to Rhode Island on April 11th. With the race/event just two weeks away, I reached out to F.I.T. EPIC Challenge's owner and race director Robb McCoy to answer some questions about the event. McCoy isn't just an OCR owner and race director, but also races obstacle courses at a very high level has taken his experience and used it to develop an amazing courses and obstacles that will be both fun and challenging to all levels of OCR racers. McCoy took the time to answer all of my questions.
What is the actual distance of the course?
McCoy: The actual distance of the course is just a little over the 5K distance, around 3.4 miles. We absolutely, under no circumstances would ever be less than a 5K, so we make sure we have a little bit more as everyone's watch has a little different reading!
How many obstacles will the course have?  
McCoy: We are planning 25+ obstacles, I believe it will be over 30 but we'll say 25+ just to be safe.
Where do you rank the 5K course compared to other hard OCR 5K races?  
McCoy: If there is a tougher and more Challenging course TRUE 5K course or venue I'd like to run it! Being a local OCR we don't have the large budget for crazy obstacles as the big boys, but we certainly have some Epic ones coming this April! The course is over 800 feet of elevation gain, but still has a few nice trail running spots to open up and get a good pace. It's the perfect blend of a Challenge, but also allows runners to run a bit!
Tell me about the course layout and anything else you think readers want/need to know.  
McCoy: The course is a ribbon style out and back type set up where ALL and we mean ALL of the obstacles are viewable for spectators and located in the park's main area. The beauty of the course is that you can be standing next to one obstacle, but it they could be a mile apart from each other on the course.
The course begins relatively moderate through a nice trail run, then the elevation begins to increase gradually and then there is a very sharp decline and wicked downhill. From there runners tackle the first obstacles roughly one mile in and then begin the first of 4 hill climbs, with the first one being the longest and hardest! After three more hill climbs, one being a crawl and one being with a Wreck Bag runners have a good ½ mile trail run bringing them back into the park for the Epic "short course" we will have set up and our famous CrossFIT508 Field where participants complete strength based Challenges!
Our "short course" is new this year and will be a jam packed area of MANY Challenges and some Epic obstacles! We pride ourselves on the fact our event is a Challenge for ALL and we welcome ALL ability levels! Our winner last year ran 31:40 and our average time was around an hour. I anticipate that being a little longer this year as we've added to the course a bit!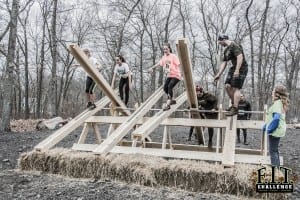 Will there be a cash prize for the Elite heat and if so how much for each place?  
McCoy: There will not be cash prizes; however, we will have plaques and other prizes for the elite competitors!
For those traveling and wanting to make it an adventurous family weekend, are there other things in the area to do?
McCoy: We are less than 10 miles from Providence, which is a great little city with lots of things to do! There is also a ton of hiking and nature trails in and around Cumberland and northern Rhode Island.
How much money do you expect to donate to charity and which charities?
McCoy: All depends on how much revenue we bring in! We donated over $5,000 our first race to The Pediatric Cancer Foundation, over $5,000 to Joslins Diabetes Center last year and $2,000 this past event to The Family Reach Foundation, which is the same charity we are supporting this event. We have also donated various smaller amounts to other local organizations throughout our years. All told we have donated just over $15,000 based on three events which we are EXTREMELY proud of!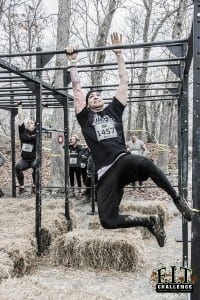 Are there any last statement/words you would like to say to our readers?
McCoy: We also strongly encourage multiple laps! You can run as many untimed laps of our course as you would like for free! If you would like an additional timing chip it is $10. We also offer, and are the originators of a multi-lap competition. Our Survival of the F.I.T. Test competition is a test to see who can run the most laps in 5 hours! Runners begin at 8am and have until 1pm to start their final lap! I am a big multi-lap OCR runner when I go to events so I want this as a part of mine!
#RACELOCAL:
For those in New England, F.I.T. EPIC Challenge is part of the #RACELOCAL series put on by the New England Spahtens.
As I look ahead to the event my plan is to run McCoy's course a total of five laps (25K) and earn the "Survival of the F.I.T. Test competition" plaque. If you have that weekend open come and join the fun at F.I.T. EPIC Challenge.
---
Have you done a F.I.T. EPIC Challenge before? Share your past experiences…