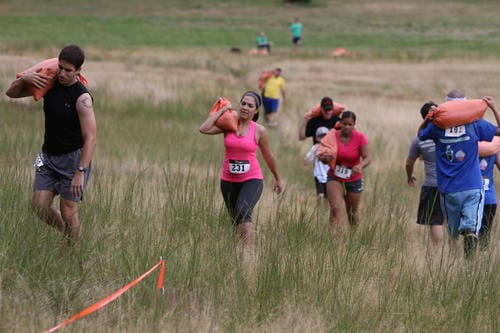 Grit 'N Wit hits the nail on the head, a unique event combining brains and brawn. It's only in its second year of putting on an event and it's very unique in the fact that half of the obstacles/challenges are mental challenges and not just based on physical talent. Co-creator/race director James Moher and he was gracious enough to answer some questions about his upcoming event.
Please explain what separates this OCR race/event from other OCR events.
Moher: Grit 'N Wit is New England's first obstacle course to combine brain and brawn. Participants will have to complete 20+ mental and physical challenges over 3 miles. The idea at Grit 'N Wit is that tough is not enough. It's a course designed to test your whole person.
What is the actual distance of the course?
Moher: 5K.
How many obstacles will the course have?
Moher: We will have 21 obstacles.
How many of the obstacles are mental challenges and not physical?
Moher: 10 mental challenges – some are on our website, though we try to keep most a surprise until the race. Eight of the mental challenges are unique, and the two that are from the first event are such that having done them before really does not give you much of an advantage over the competition.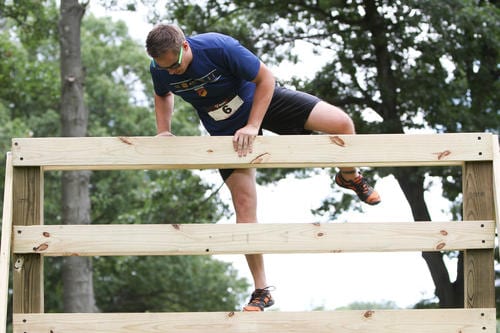 Tell me about the course layout and anything else you think readers want/need to know. 
Moher: The course will be hosted in Keney Park again. It's a beautiful park in Hartford with open fields, natural terrain and woods. It's an underutilized asset in the City and we're trying to highlight it by hosting a unique health and wellness event.
In addition to the course, all participants receive a free T-shirt and finisher sunglasses, along with a free beer from one of the five local breweries. KISS 95-7 and the Morning Team will be emceeing and participating in the event as well. We do all this to create a festival atmosphere where participants can hang out, have fun and visit with the local vendors and sponsors.
For those traveling and wanting to make it an adventurous family weekend, are there other things in the area to do?
Moher: The reason we brought Grit 'N Wit to Hartford was to add another opportunity for family's to have a unique fitness opportunity. There are walking paths by the Connecticut River, several theaters with shows that weekend (Hartford Stage, Bushnell), and a Mark Twain Ghost Tour, just to name a few activities. We're partial to the Brew Haha Comedy Club, which is at City Steam Brewery – one of the five breweries at the event. That may be more of an adult adventure though – haha.
How much money do you expect to donate to charity and which charities?
Moher: We will be donating all proceeds from beer sales to our charity, The Friends of Jaclyn Foundation, which supports children and families battling pediatric brain tumors with local high school and college sports teams. Combined with our first event we expect to raise around $3,500 for the Foundation.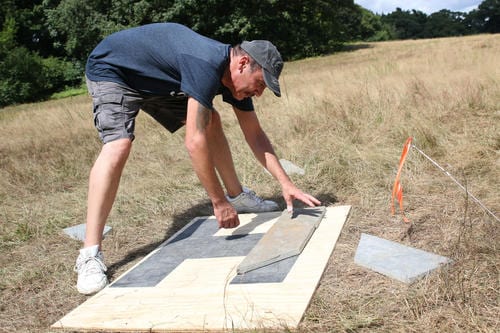 Are there any last statement/words you would like to say to our readers?
Moher: The event is designed to be one that we would want to participate in as racers. There are no hidden fees, i.e. no parking fees, spectator fees, bag check fees, insurance fees, registration fees, or processing fees. The price you see is the price you pay – period. This is designed to be a team and family event, as two heads are better than one! All are welcome age 10 and up!
Final Thoughts:
Personally I have always wished to for the top OCR talent to race for cash prizes having the race incorporate mental challenge obstacles. At one point I tried to think of a way to make a maze that can easily be modified for each heat, and the way to quickly defeat the maze is pick paths based on questions for trivia provided throughout the obstacle course at other obstacles, but I am not sure it can easily be built or be cost effective for traveling OCR's. I really like the fact that Grit 'N Wit has created a course that is partially defined by how well the participants can handle mental based challenges and I am looking forward to participating in the upcoming race. Very few OCR's put events on in the state of Connecticut, and I suggest attending this one if you are local as it won't only help Grit 'N Wit but could also help the state to entice more OCR companies to bring races to Connecticut.