By Nina Acuna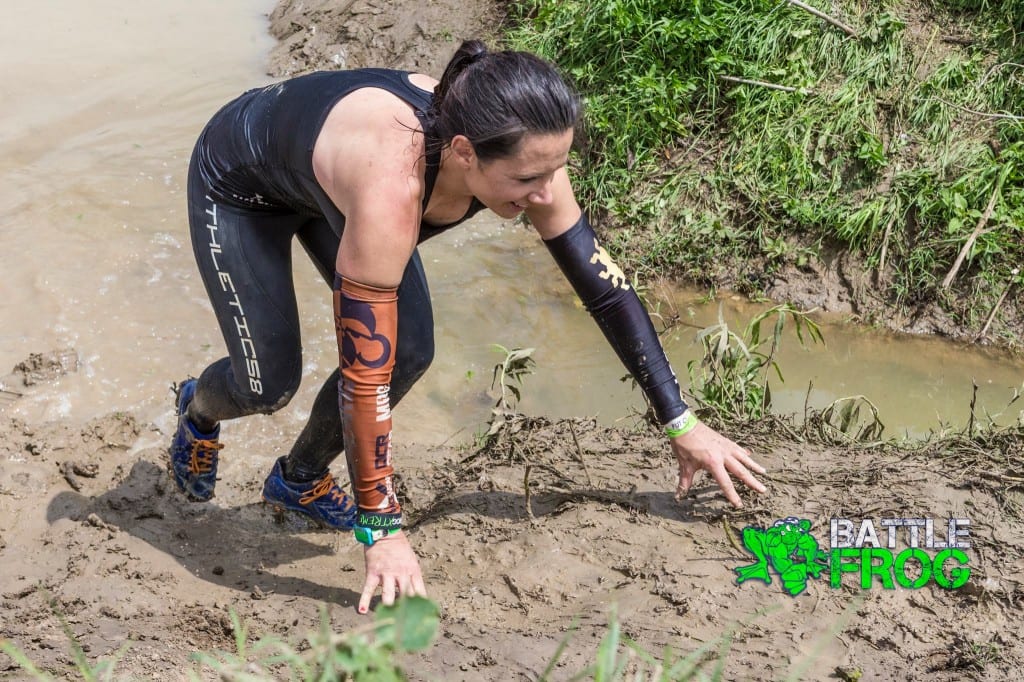 When you travel for a race you hope that your expectations for that race will be met. BattleFrog delivered in more ways than I could ever expect. There was a lot of talk about how hard their Houston course was and I was told that Dallas would mirror that course if not be a little more challenging. Excited and worried I flew to Dallas to see what all the buzz was about.
I decided to make the trip worth it and signed up for the Xtreme to see how many laps I could complete. My goal was to at least do 3 laps in order to earn my BattleFrog xtreme medal.  Little did I know I signed up for one of the toughest challenges out there.
Never having been to Dallas before I didn't know what to expect as far as scenery and weather. The day could not be more perfect. It started out a little chilly and warmed up to a lovely 75 Degrees. The venue was absolutely gorgeous. Held on a ranch, it was littered with various wildlife including dogs, horses, alpaca and my favorite, donkeys.  The terrain was also something to rave about since I am used to running on dirt, soil and grass felt so wonderful under my feet.
Now for the not so pleasant stuff, the obstacles. There were 30 obstacles in the 8k course. When I say obstacles I don't mean a little mud pit hear and a hurdle there, I mean obstacles that actually take some sort of skill to get over, under or through. Which brings me to one of the first more memorable obstacles, the wreck bag carry.
"You had to carry a 50 lb wreck bag over, under, and through walls all while not letting it touch the ground. That carry must have been at least a ¼ mile long."
Next honorable mention goes to Bridge Over the River cry.  It is actually a lot harder than the picture makes it seems. What made this obstacle difficult was the fact that it was wet and muddy making it very hard to grip.
Immediately following that obstacle was the worst obstacle in obstacle race history. Jerry Can Carry, or as I like call it "Jerry Can Kiss My Ass Because He Is A Sadistic A$$hole".
I had wondered how bad it could be after hearing complaints from Houston attendees. Now I know exactly what they were talking about. I don't know how far we had to carry those damn things, all I remember is it was far and there was a hill and a lot of cursing. This obstacle made me reconsider doing another lap.
After that hell was over we were introduced to various types of walls. Inverted walls, 8ft wall, slanted walls……..Basically any type of wall you can think of they had. Then came the rope climb. I felt confident going into this obstacle being that it is usually one of the easier obstacles for me at most races. WRONG. It was so slick that I would just slide back down after the tiny climb I just did. I am almost embarrassed to say I could not complete a rope climb, but that shit was tough.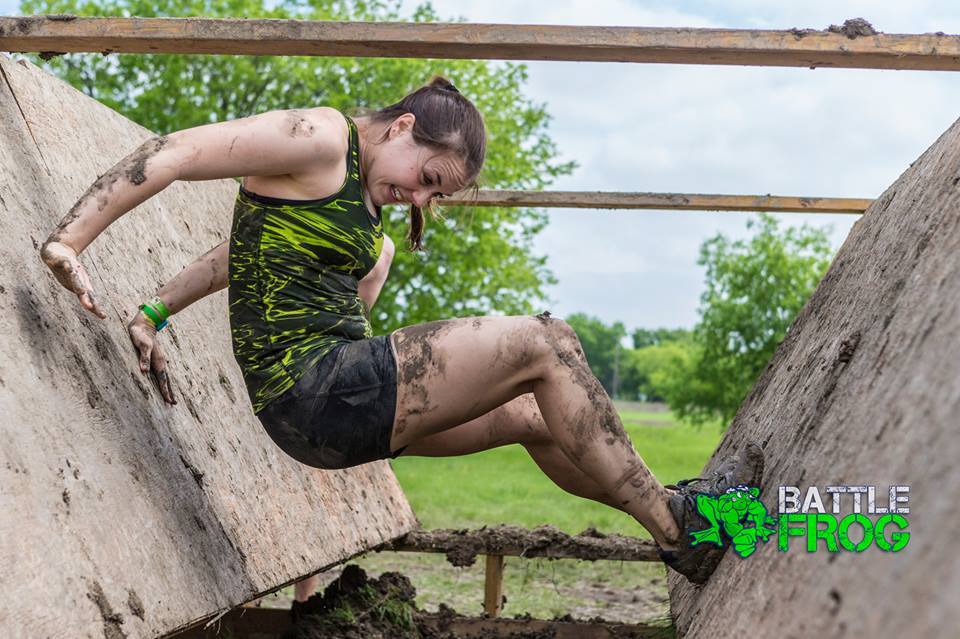 One of the more fun obstacles was the Wedge Donovan. I don't know what else to say about it other than I enjoyed doing it every lap. The next 2 obstacles had me doing back to back 8 count bodybuilders on almost every lap. The Tip of the Spear and the Monkey Bars. The middle section of the Tip of the Spear seemed to suck out any grip strength left over from those damn Jerry Cans. The fact that it was covered in slippery mud did not help either. So of course I had trouble on the Monkey Bars.The last bar before you transition to the rock climbing holds spun making things that much more difficult.
I was never able to complete this obstacle and opted to do my 8 count body builders. My last lap ended with the Tsunami Wall which was another slippery almost impossible obstacle. I ended up climbing the ladder to slide down the other side which was a lot more scary than I thought. Finally I crawled through the Normandy Jacks a crossed the finish line.
Ok so now you have an idea of the hell I went through and decided to go through a total of 3 times. Having trained very little leading up to this event I was happy with what I had accomplished. My body on the other hand was not, it had had enough. I would have had to have someone carry me through a 4th lap.
If you ever hear the names Christopher Acord or Andrew Baumann beware that you just might get your ass kicked on their course. BattleFrog has proved to be one of the best and I can't wait to take on the challenge again.
Overall Rating: 
---
Have you done a BattleFrog? Share and Rate Your Own Experience…
Use Code BATTLEMRG and save $10.00 on your next BattleFrog Series Event