The BattleFrog Series burst onto the obstacle racing scene in 2014 with big obstacles, great courses, helicopters, and Navy SEALS demonstrations. They pulled in some of the brightest minds from the obstacle racing industry. Most importantly they had a backer with a deep wallet ready to spend what was needed to launch a race on a national scale. Many looked at the company and saw great promise and possibly even a company to challenge Spartan Race's dominance in the competitive obstacle racing market. Internally, over the last year BattleFrog Series has dealt with blow after blow with budget and staffing issues; the latest casualty came yesterday as BattleFrog eliminated their entire sales team effectively cutting off their boots on the ground.
UPDATE: BattleFrog Co-Founder Micheal McAllister reached out to us on Thursday to provide some context around their recent reorganization, the hiring of Event Medic Services to handle emergency medical services, the BattleFrog College Championships on ESPN, and the health and direction of BattleFrog Series moving forward. He also let slip that there will be a huge announcement in the next few days regarding their 2016 plans. (Editor's Note: McAllister's quotes have been added directly after the sections they are referring to)
BattleFrog's Burst Onto the Scene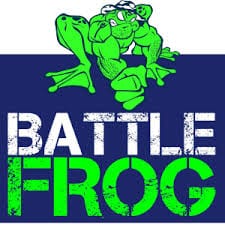 Money and a "dream team" for a staff made people pay attention to BattleFrog. The company built itself in a competitive industry with a large staff comprised of OCR experts and military veterans. They came out of the gate strong with the first event. The obstacles were well built and many commented, "it was like they have been doing this forever".  BattleFrog also invested in an all-star pro team in Ryan Atkins, Corinna Coffin, Claude Godbout, and Marc Andre Bedard heavily investing in the competitive side of the industry. They went big in all aspects of the company.
From an industry standpoint, many experts were watching BattleFrog and seeing money fly out the door. Between the extremely large staff for a new events company to the helicopters, shooting demos, large elaborate obstacles and huge marketing budget, BattleFrog was literally hemorrhaging money. Most recently the ESPN special was seen as a great leap forward for OCR but also a complete waste of money from an events point of view. (Editor's Note: It has been speculated that the BattleFrog College Championship cost in excess of $1.2 million to produce and air)
BattleFrog Series Co-Founder Michael McAllister took exception to the notion that the BattleFrog College Championships on ESPN was a waste of money, calling the show "A smashing success."
"The ESPN show (BattleFrog College Championships) was far from a waste of money, it had over 2.2 million viewers, and introduced obstacle course racing to tons of new athletes.  If you look at the overwhelmingly favorable responses on Social Media you can see that many people said this was the first time they learned about OCR, and are now interested in signing up."
In a sport that relies heavily on social media, BattleFrog Series invested heavily into traditional, expensive media; television advertisements. For the 2 months leading up to their 2014 Miami event, it was confirmed by their media agent they were spending $400,000 per market, per month. With 3 markets in play, that figure alone was well north of $1 million per month. While it takes money to make money, in OCR there comes a point where any business needs to look at their structure and make changes. And, in order to make money, participants needed to flock to their events. While participants are not signing up in tens of thousands, only time will tell if their media coverage will yield more racers.
Many in the industry speculated how long this wild spending would last. The 'standard' response became: "the main investor's a billionaire, He's got the money and know-how to make the business-side work. All BattleFrog needs to do is put on a great event and it'll all be OK."
BattleFrog Recoils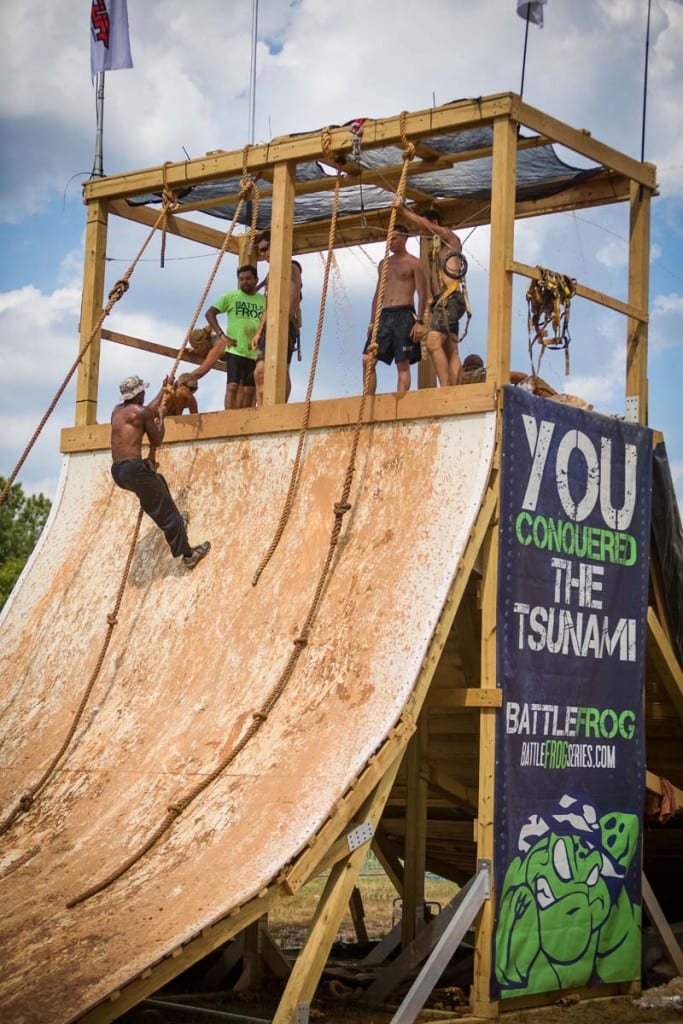 When company growth didn't meet investor expectations the restructuring began at BattleFrog.  The belt tightening started at the end of 2014. BattleFrog initially did away with the helicopters, then the shooting demos, and paintball set ups. The consolidation of course distances was a huge tactical change. Most recently the flag ceremony was missing from the Tri-State race as well as some of the larger (expensive) obstacles. These visual changes were a hint at some of the deeper changes happening inside of the company.
Behind the scenes the changes have been massive. The biggest change has been in staffing over the past six months with over twenty jobs terminated. With many friends of industry insiders part of these cuts, it is hard not to get emotional. However, the company started with upwards of 65 employees a number almost unheard of for an events company let alone an OCR company. Compare that to Savage Race's seven full-time employees, which holds roughly the same number of events and marketshare in the collective conscience.
Other cuts have included Chosen Technologies stepping way from the photography side of the BattleFrog but continuing to time the races. We spoke with Chosen Technologies this morning and they said the change was mutual and a cost saving measure for both companies.
While many of the changes can be seen as smart business, it does not make them hurt any less in a small industry which often boasts itself as one big family. One aspect in apparent cost cutting that can't be ignored is the recent exit of Amphibious Medics as medical staff. While other aspects are easy to cut, safety of participants should never be shortcut to save money.
"First and foremost, I wanted to clarify that BattleFrog Series has hired Event Medic Services, who will be handling all of our emergency medical services for the 2015 races and 2016 seasons. BattleFrog Series takes race safety extremely seriously, and that is reflected in our hiring of an extremely reputable company." – Michael McAllister
Amidst all the changes and turmoil in the company, at the events themselves BattleFrog still can claim to be well above industry average. The trouble is BattleFrog set an incredibly high bar for themselves out of the gate one which ultimately has proved unsustainable longterm. This is what people saw in obstacle changes at the most recent BattleFrog event. It is undeniable as of right now they still hold a quality and exciting event.
BattleFrog Future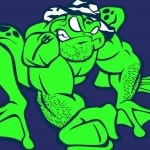 Nothing in the OCR industry is ever certain and the fate of BattleFrog rests largely in the OCR community itself. With a leaner company profile BattleFrog is finally looking like the rest of the obstacle racing industry. Some numbers suggest that the spending on events are now more inline with industry standards. The deep discounts could be a sign but are not nearly as troubling as if the same discount were to show up on Groupon. Unlike other recent failed companies, BattleFrog is paying their athletes, their partners and the fear of invoices going unpaid is not there.
While their future is still tenuous at best, one ray of hope could be that these drastic cuts and second (third?) restructuring could potentially save the series. While it's very difficult for members of the community see our friends and people we respect losing their jobs and remaining employees working under the fear that they will as well, it's somewhat encouraging that BattleFrog Series didn't close up shop altogether.
Nowhere was it clearer that something was amiss than during the Tri-State race, where the obstacles were more limited, smaller, and with some racers commenting on Facebook that the course wasn't up to the same caliber as previous ones. Paul Jones from New England Spahtens wrote a critical review of the course, and his emotional ties to the recent employee exodus. While we don't necessarily agree with his ending statement, he makes some very strong points.
The hope for those who love BattleFrog Series events (and employees) is that the bleeding has stopped, and possibly they can move forward and come come out of this dark period a stronger company. If they don't, some feel this would be the biggest disappointment in the sport of OCR.
From McAllister:
"BattleFrog is a healthy, vibrant company that is going through some of the normal changes in personnel any start-up experiences; racers do not need to worry about their events being any less than the quality races BattleFrog has come to be known by. We're working even harder – and smarter – to put on safe, fun, exciting, challenging races for the OCR community. Just wait till you see what we have in-store for 2016, we'll be making those announcements very soon."
(Editor's Note: We removed the line referring to Ryan Atkins' Facebook post, as it was not included in its original context.)
---
What do you think? 
Are you participating in a BattleFrog this year? 
What is your experience?