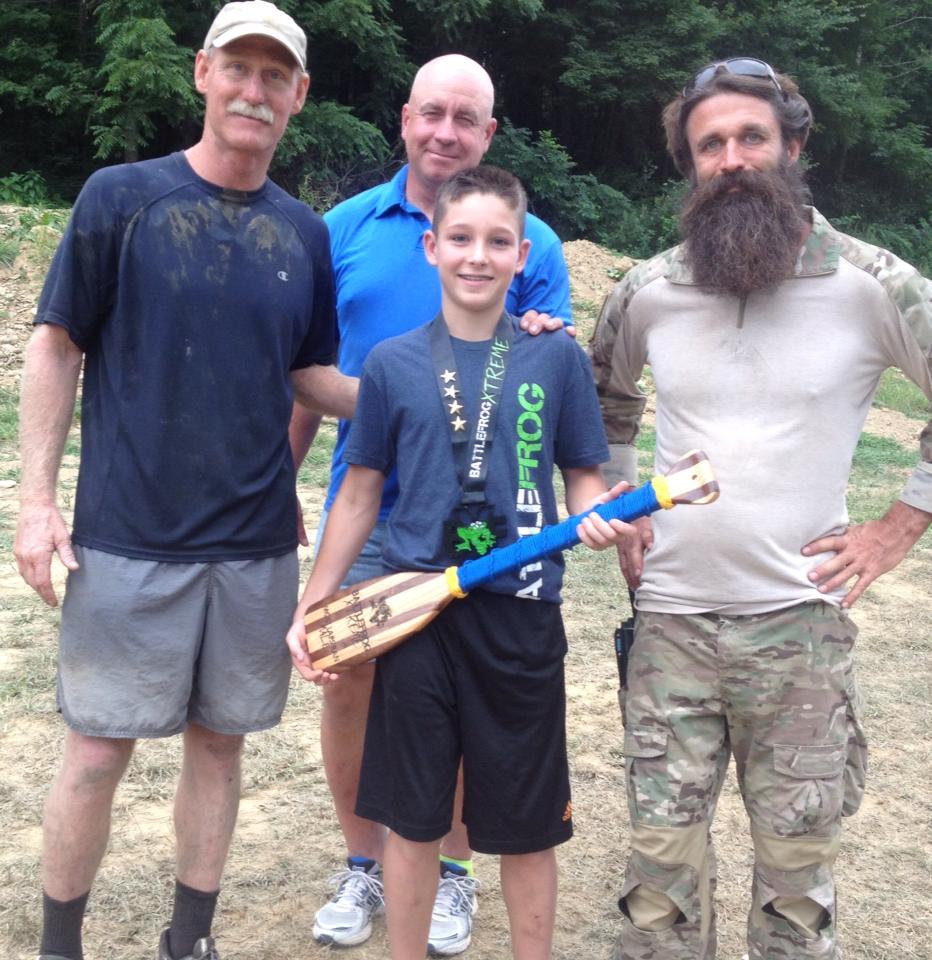 PITTSBURGH — Nothing, not even two Platinum Rigs, a trek through a mineshaft or even a swim through an underground lake could stop Ryan Atkins at BattleFrog Pittsburgh.  The seemingly invincible Canadian did it again Saturday, notching his 9th straight BattleFrog title at the Series' Mines and Meadows race.  The win marked Atkins' 16th OCR victory of the year while OCR star Lindsay Webster fought to her 5th BattleFrog Female Elite win of the year. Ms. Webster has racked up 9 OCR victories, plus two other endurance race titles in her first year of competitive racing.  Ms. Webster edged out Canadian National biathlete Claude Godbout and BattleFrog Lifestyle Director and OCR star Corinna Coffin. But outside of the elite race it was another racer who captured the hearts and minds of the OCR crowd. 
One of the most talked about performances of the day came from fourteen-year-old wunderkind Nathen Snyder, who also completed four incredible laps in the BattleFrog Extreme Race (BFX) and, amazingly, appeared ready for more when the BFX clock expired.  
"The course had a lot of fun and challenging obstacles. Late in the day the course was covered in mud. I struggled with the Wreck Bag Carry because they weighed more than half my body weight, but I managed to get it done with the support of my fellow BFX racers. I enjoyed every minute,"
said Snyder, who took home a coveted BFX Paddle in what looks to be a promising athletic future.  Mr. Snyder aspires to be an OCR Olympic athlete, amongst other big ambitions.
"I want to attend the U.S. Naval Academy and become a Navy SEAL.  I hope my OCR training will help me."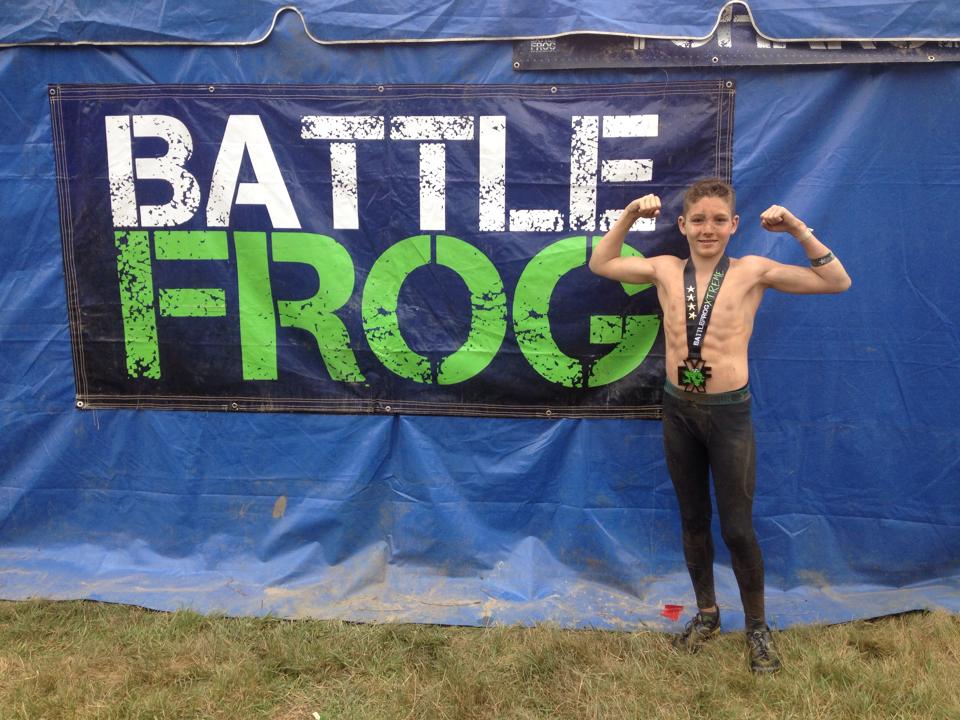 BattleFrog Mines and Meadows course has gained notoriety throughout the OCR industry as one of the most unique and fun courses in the sport.  "It was a pleasure to return to Mines and Meadows for our Pittsburgh race," said BattleFrog CEO Ramiro Ortiz.  "Pittsburgh is a beautiful city that has it all: culture, fantastic weather, wonderful landscapes and for our race: this incredibly unique opportunity to run and swim your way through an actual mine.  I heard from so many racers and their families just how special and enjoyable this was.  Surprise, challenge and fun are elements we strive for to make every race memorable."
According to Course Designer Christopher "Beard" Acord, standout obstacles at the Pittsburgh Course included the aforementioned Wreck Bag Carry, Platinum Rigs and underground mine as well as "Mt. BattleFrog" a steep, Pennsylvania hillside requiring confidence and teamwork as the day went by and turf was worn into mud.  Another hit: the Puroast Coffee "Mounds of Grounds" mud and dune crawl covered in Puroast Coffee grinds.  "All day I heard people talking about the terrific coffee aroma, and how ingenius that obstacle is," said a glowing Acord.  "We got a lot of compliments on this course.  It is really wonderful and humbling to hear people say it was the best race they've ever run."
---
Want to save money on your next BattleFrog? 
Use discount code BATTLEMRG for 40% off your BattleFrog Series registration