Most people think climbing over obstacles, jumping from heights and crawling through mud for a race is crazy. Even more people think running longer than a marathon is insane. Once a year these two worlds collide in an international competition called World's Toughest Mudder (WTM). While there are other 24 hours Obstacle Course Races (OCR) in the world (Shale Hell, Enduro 24, Viper 2 Four and a relay version for Toughest Xtreme), none are like World's Toughest Mudder. The big difference is the number of participants the locations, the countries they arrive from and the course's ability to successfully handle such a large number in one giant starting wave. WTM boasts over 1000 racers for the last couple of years for its event. Even if you are not an ultra-distance OCR athlete, WTM needs to be on your bucket list of races, and here is why…
Personal Records (PRs):
World's Toughest Mudder is a place where personal limits are pushed, bent and then broken. Many people go there and set mileage PRs for distance covered in a day. Their PR for distance covered becomes mileage plus obstacles, something which requires greater all around strength. Additionally, people break personal records for longest time spent without shelter, longest time being awake or most calories burned during the day and that is just stuff that can be measured. The ones that cannot be measured are more personal and involve emotions, feelings of exhaustion and willingness to continue. You looking for a new PR? WTM is almost guaranteed to have one for you.
Community:
Not everyone that shows up at WTM is trying to get to the podium, in fact, less than 10% have placement aspirations. The rest are just there to have fun and find their limits. The sense of community and helping others on the course is unmatched in any other event. Even the elites need help over some obstacles after 20 plus hours of racing. Where else are you going to find world champions reaching back over a wall to pull an athlete up (Everest, The Gamble, Hump Chuck) or working as a team to propel athletes over floating obstacles (Roll the Dice). When I was going over Roll the Dice, Jonathan Albon reached back to try to help me and the other racers I was running alongside, that was in the middle of his team trying to reach their 100 mile/$100k goal.
A Unique Challenge:
For those looking for a new challenge, I can promise the suffering will be legendary. Between the distance, the time spent awake, the strength required to complete obstacles, the elevation gain, and the weather, I guarantee you will challenge. Most people view the idea of a24 hour obstacle race as impossible. Before going this year one of my running friends wanted to know what my rest plan was because "No one can cover ground and do obstacles for 24 hours" I responded with "I can, and there are a couple of hundred other people who can also."
Simple Obstacles Become Challenging:
Crawl through a pipe? Easy. Get over an eight ft. wall? Easy. Do both of those after 19 hours of racing while wearing a wetsuit after being awake for 24 hours? Not so easy. Some obstacles that you may think are notoriously easy suddenly reach a whole new level of difficulty later in the day. This will give you a new appreciation for the strength you possess when you are fresh and provide you with a humbling experience.
Elite Athlete Shake Up:
For many OCR athletes that show up to race, the elite racers are in a class on their own. If we compiled a list of DNF (people that did not cross the finish line 24 hours after the event), from 2015, it would look more like a "Who's Who" in OCR. If you are an age grouper that wants to see elites pushed to their limits and beyond than WTM is the place for that. Regardless of how strong or fast you are, after 24 hours everyone is hurting. Maybe you want to be able to say you beat <insert name> at a race, WTM is the place to do it because of this…
WTM Rewards Persistence and Training: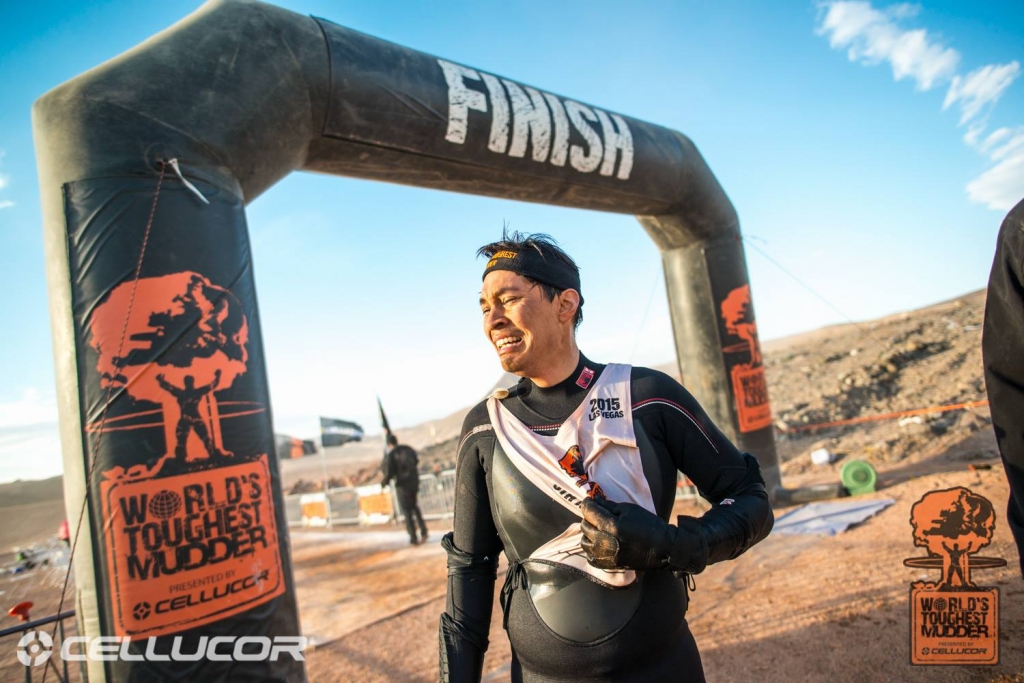 As someone who grew up fairly un-athletic, I can sympathize with those picked towards the end of the group in gym class. There are some people who have grown up always being one of the fastest or strongest athletes, ultra-OCR equalizes a lot of those genetic advantages. Instead WTM rewards persistence and mental toughness. There are many athletes I cannot touch in a 3-mile sprint race, but over 24 hours it is a vastly different race. As the weather drops and winds pick up, lots of people will quit (about 50% is what I heard), so simply staying on the course and not stopping can put you ahead of faster or stronger athletes. The more you train for the event, it can also help reduce how much mental toughness you need for race day. However, 24 hours is still 24 hours, so some ability to withstand pain and suffering is required.
When you walk away from World's Toughest Mudder, you will have a better understanding of limits. For some, they will find where their limits start as demonstrated by an early exit from the course. For others, it will be at the 24 hr finish line when they realize the place they thought was their limit was surpassed hours and miles ago. Feel free to line up with the rest of WTM veterans next November. I value my colored bib and 24 hr headband above almost any other athletic achievement. For those who have not been there and experienced it, it is hard to describe to you. I can just tell you that you have no idea what you are missing.
---
Disclaimer: The viewpoints expressed by the authors do not necessarily reflect the opinions, viewpoints and official policies of Mud Run Guide LLC, or their staff. The comments posted on this Website are solely the opinions of the posters.