Earlier this fall contributor Evan Perperis took the time to talk with Christopher Acord from BattleFrog Series about their upcoming Championships on December 12th. Here is his interview with BattleFrog from this fall. 
Christopher Acord from BattleFrog Series took the time to talk about the only new OCR championship event this year. The Battlefrog World Championship is taking place on December 12th in Sorrento, Florida will have an Elite, Masters, Battlefrog Xtreme and Open divisions.
I know Battlefrog has modified their course distance throughout the year including adding the multi-lap BFX. What distance do you plan on using for the championship event?
For the 2015 season, we strive to have as close to 8k as the venue will allow. This is also the same case for the championship, which lends better to having a true 8k/16k race.
With four other championships already in the OCR world what made BattleFrog decide to make their own championship?
We have the best race series out there contending with all the other established companies. We will become in time a household name that everyone associates with OCR across the globe. A championship establishes both legitimacy and also provides a goal for those who pour their heart and soul into our races to become better athletes and ultimately gain the courage to be better all around people.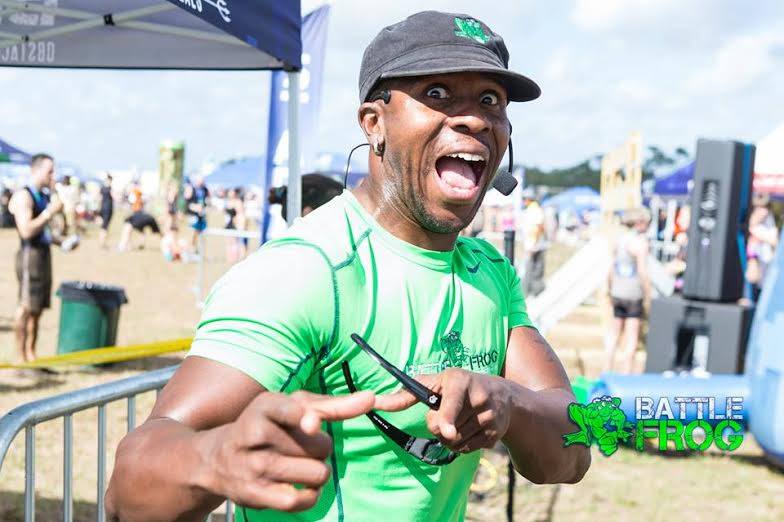 What are you bringing to the table that is new? And Why should we come to your championship as opposed to going to another event?
I can't let too much out of the bag. One thing people love about OCR is the element of surprise. I believe the one advertised obstacle that may make it in is the wedge wall. The rest you will have to wait and see.
Will you guarantee it will not be held the same weekend as one of the other championships (WDWC, WTM, Spartan, OCRWC)?
Yes, WDWC, Spartan, OCRWC and WTM are all scheduled on dates not to coincide with The BattleFrog World Championships
Any plans to add some SEALs or other members of the Special Operations Community to race at some of the events so we can face off the best in the military against the best in the civilian world?
That option is always open to the SEAL community and believe me; they are ones to contend with.
Do you plan on bringing any new obstacles or variations of some of the grip strength heavy obstacles that Battlefrog is known for during the championship race?
Perhaps, refer to my answer regarding the element of surprise.
I think your events are great, and the prize money you offer is incredible. However, with so many OCR companies popping up and folding every year the insane prize pursues causes concern amongst athletes that are concerned about long-term plans. Can we get an answer straight from the horse's mouth on the longevity of Battlefrog? (i.e. new race locations etc.)
We are not going anywhere. You will see plenty of BattleFrog in the future and years to come.
Awesome! I am very happy to hear that. Regarding awards in the future, can we expect the same obscene $1 million in cash prizes for 2016?
We have a full schedule in 2016 and beyond so you will see cash prizes that represent us as both the industry leader and the event you want to attend.
Is there any way you can convince Ryan to stay home, so someone else has a chance at winning at your championship event?
He did, in fact, miss the Austin Race yet another Canadian won that event. It is impossible to keep healthy given the grueling amount of events in 2016 without over doing it. With his addition to the Battlefrog staff as a designer as well, there will be some events he won't be running in as an elite. I suggest everyone give their all, and they might find themselves atop the podium.
Care to place an informal prediction on who the top three men and women will be at your event?
Given the nature of the Championship Race, I suspect the race will be tight. Look for Ryan Atkins, Hobie Call, Marco Bedard, Josh Zwonitzer, possible Robert Killian and a few dark horses to do extremely well.
Anything else you want to tell us about the course?
There will be exclusive bling there that you do not want to miss. The first BattleFrog World Championship event is one you want to remember being at. I encourage everyone to make a family trip to Orlando and can guarantee the event will be life-changing.
Finally, let me thank you for not scheduling your event at the same time as any of the other championship events. I think that is a good sign for the sport in general and is helpful that companies are not competing for business on the biggest event of their year.