With kickoff to the 2016 BattleFrog Fiesta Bowl moments away. Millions of America are asking the same questions: What is BattleFrog? Who are they and why did they sponsor one of the biggest college football games of the year, the BattleFrog Fiesta Bowl featuring the Fighting Irish of Notre Dame versus the Ohio State Buckeyes?
What is Obstacle Course Racing?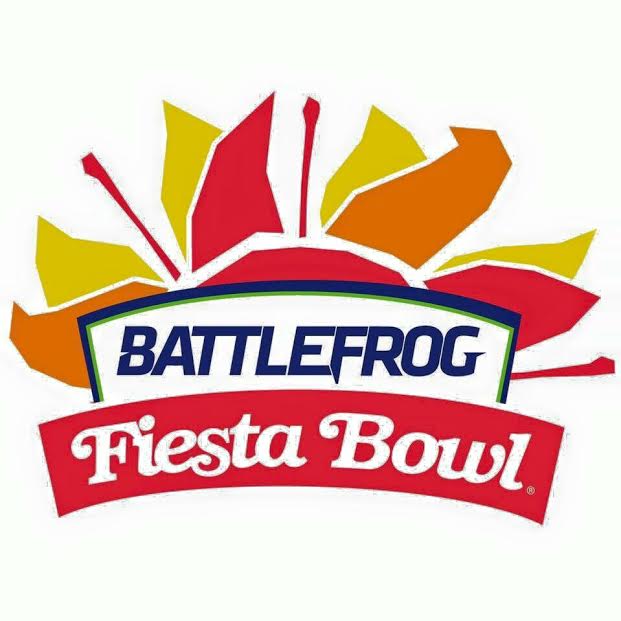 For those new to OCR (obstacle course racing) here is a quick overview of what obstacle racing (yeah it's like that Mudder thing your officemates or family members did over the summer and haven't stopped talking about). BattleFrog is one of the hundreds of brands of obstacle course races also called mud runs in the United States. Millions of people participate in these events a year. BattleFrog entered the obstacle racing industry in 2014 and quickly has made a name for themselves.
Participants at these events run courses distances varying from a 5K distance to over a marathon as they navigate through both man-made and natural obstacles. Many of these obstacles look like a hybrid of something you would see on a military training course meets American Ninja Warrior. Some events are purely for fun while others are timed competitions. BattleFrog Series offers both competitive heats with cash prizes as well as open heats, which are untimed.
In the United States, the sport took off in 2010 and has continued to grow each year. Obstacle courses can be dated back to ancient times.
What is BattleFrog Series?
BattleFrog is a fitness lifestyle brand anchored around the nation's fastest growing "obstacle course race" (OCR), which happens to be the fastest growing participation sport in North America.   According to BattleFrog CEO Ramiro Ortiz, the number of people running OCR races is about double the number of those participating in marathons, and the Fiesta Bowl was the perfect opportunity to introduce the BattleFrog brand to millions of athletes.
Said Ortiz, "BattleFrog couldn't be prouder to be the Title Sponsor of the Fiesta Bowl, one of the great family sporting events of the year.  BattleFrog races are grounded in love of family, friends, fitness, country and the great outdoors.  We feature 44 races in 33 cities throughout North America and we love hearing how our events bring together families, co-workers and friends to train, build teamwork and confidence and share a fun, challenging day together outdoors."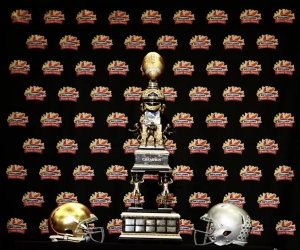 The timing of the sponsorship, on one of the "New Year's Six" bowl games, was no accident as millions of people will look for a fitness challenge to shake off the excesses of the holiday season.  BattleFrog's Lifestyle Director, Corinna Coffin, has been hard at work preparing fitness plans for the New Year.  Said Coffin: "Everyone wants to jump start their routine on New Year's Day, and training for a BattleFrog race with friends and family is the perfect way to start the year.  At
Said Coffin: "Everyone wants to jump start their routine on New Year's Day, and training for a BattleFrog race with friends and family is the perfect way to start the year.  At BattleFrog Series we offer lots of free nutrition and workout tips to jumpstart your fitness and get you #BattleReady not only for our race, but to feel great all the time.  BattleFrog is 'fun fit' and you're going to love the way you feel."
BattleFrog's Operations Director, retired Navy SeaBee Master Chief Dean Joyce believes that anyone can complete a BattleFrog race and said the series strives to be "the ultimate outing for families, friends and co-workers."
Said Joyce: "BattleFrog is a really special community of people that come together on race day.  Our courses are modeled after a ski village: we have some routes that are challenging for elite athletes, we have a few short-cuts for new Battlers and a kids course that your whole family will love.   Everyone feels accomplished and challenged and finishes in a patriotic festival with food, drinks, music and activities for the whole family."
BattleFrog will be holding 44 events in 33 cities throughout North America in 2016, including two (2) races in Phoenix, Arizona.  It's first-ever Phoenix race will be held January 30, 2016 at Fort McDowell.
---