Goliathon is a non-profit semi-permanent obstacle race outside of Philadelphia, Pennsylvania. The race is known for their unique course design and tiered obstacles for all OCR enthusiasts to enjoy. Last year, Mud Run Guide checked out this unique race and wrote this article: Goliathon: The Race That Gives Back. The core team behind Goliathon take no salaries and all work as volunteers. They take the profits from each event and fund a well project with their charity partner charity:water.
charity:water and Goliathon
Charity:water is a non-profit that builds wells around the world to provide drinking water to schools and communities in need. The 2014 race, donated to a project in Bangladesh. Throughout the project updates were sent to the race organization. At the 2015, spring Goliathon race progress pictures were up for spectators to see. Recently the initial project in Bangladesh was completed. Other projects funded by Goliathon with charity:water is currently underway in Nepal and Ethiopia.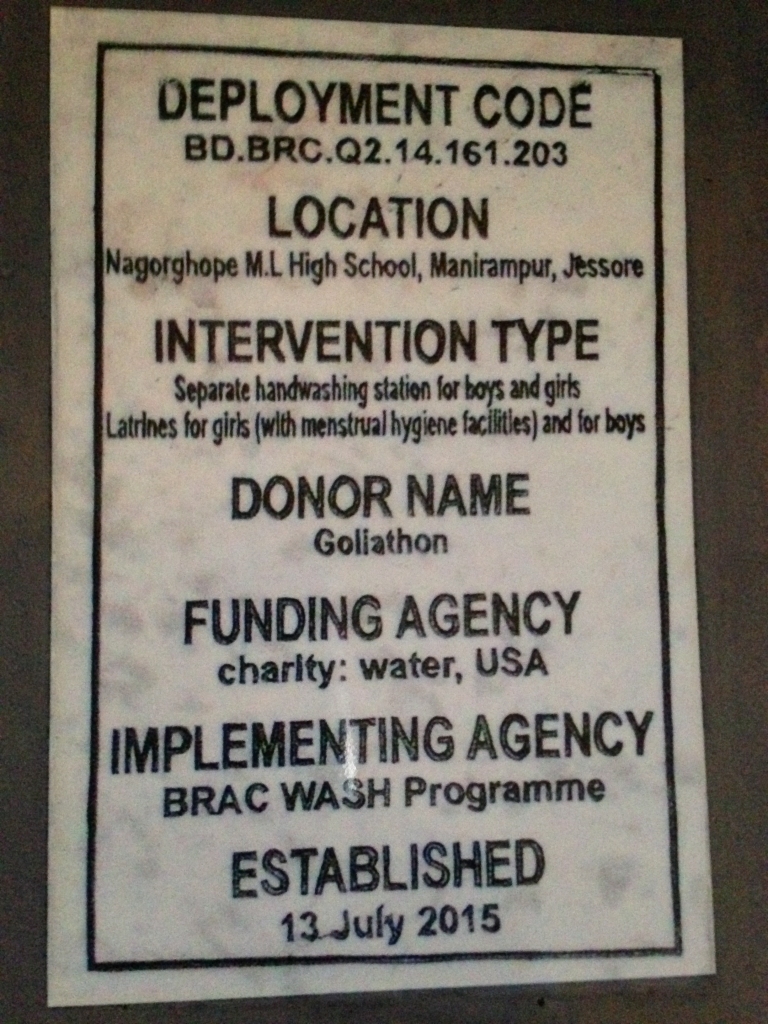 The project in Bangladesh delivers drinking water to 509 students and teachers at the Nagorghope M. L. High School. The project took just over 18 months to complete. Recently, the team at Goliathon got their final update on the project which included kids drinking from the fountain.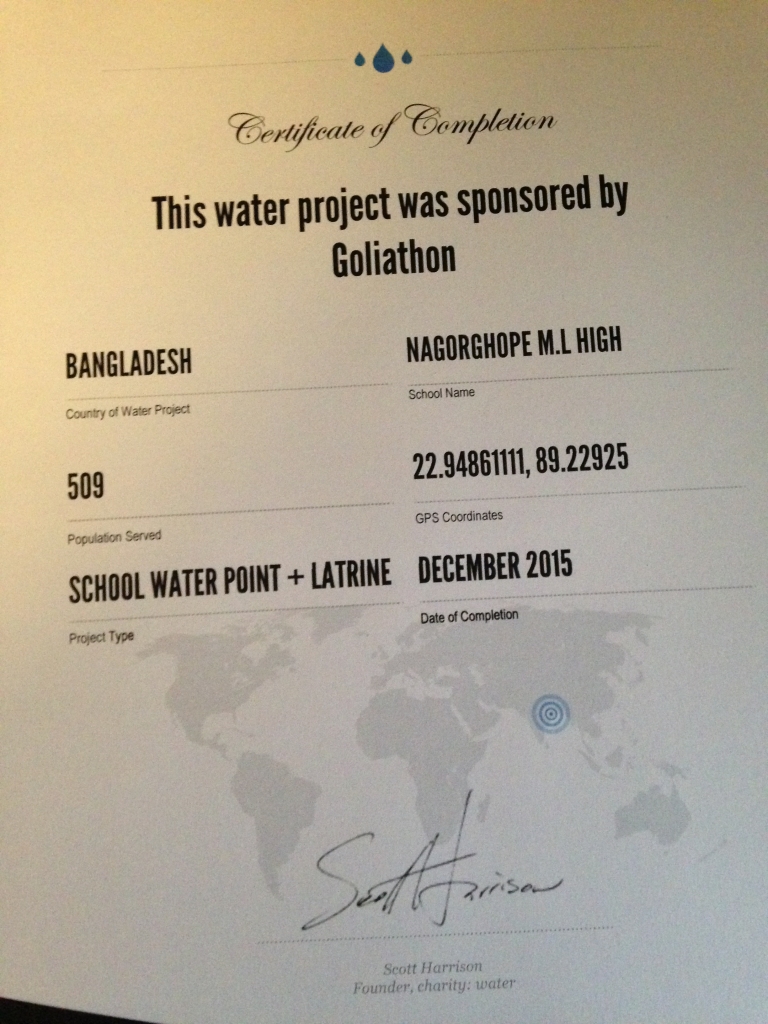 Goliathon is not only pushing the boundaries when it comes to obstacle innovation with their tiered obstacle race but also pushing the limits of philanthropy. It's not often in the OCR world the participants can have such a human connection to a charity partner. However, this race company gives everyone the chance to feel good about the event.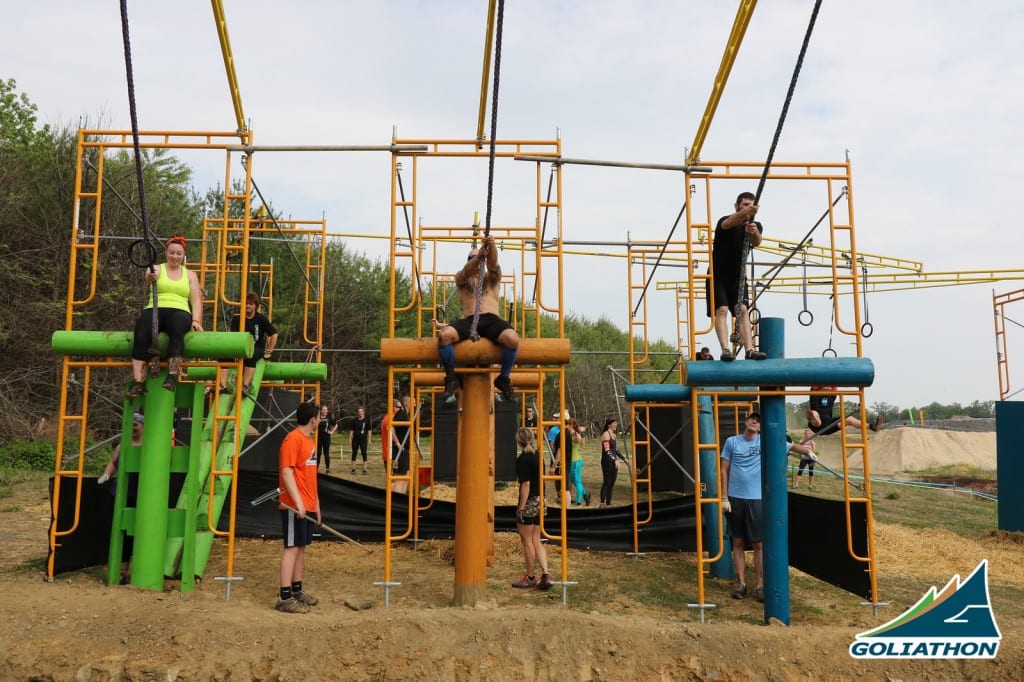 Goliathon's next event will be held on May 14, 2016, in Gloucester County 4H Fairgrounds in Mullica Hill, New Jersey. Registration is currently open and use the discount code below to save on your entry. Take on the event that no only challenges your obstacle skills but also helps give water to those in need around the world.
---
For More information about Goliathon Click Here
Use discount code MUDRUNGUIDE for $5 off your Goliathon registration!