Someone Needed to Find Out – Why is This (OCR) a Thing?
Writer/Director/Dreamer/Nutjob Scott Keneally decided he was just the man for the job, and devoted the next 5 or so years of his life digging, running, crossfitting, screaming, crying, and even peeing in a wetsuit or two all the while trying to define the undefinable experience and answer a simple question:
"Why the f*ck would anyone pay money and sign a 'death waiver' only to be scared, uncomfortable, frozen, shocked, bumped & bruised, battered and broken?"
In other words, WTF is wrong with all these people?
Rise of the Sufferfests is the film documenting Scott's unbelievable journey, and select screenings of the documentary are popping up all over the place. We were lucky enough to catch the premiere in Monterey, CA and reviewed it here. The website riseofthesufferfests.com is online where you can pre-order a digital copy or pick up some swag to show your support for a guy and his wife who've poured their heart and soul into this passion project.
Although most of my interview for the movie can be found on the cutting room floor, I still chose to connect with my good friend Scott and asked him for the 'Top 10 Things You May Not Know About Rise of the Sufferfests.
Enjoy.
#1) IT KIND OF STARTED AS A JOKE
In the fall of 2011, I did a Tough Mudder on a whim. I thought the experience would make for funny material. I figured I'd write a humor essay and get on with my life. Riiiiight. Little did I know I'd be stuck in the mud all these years later. And… I have no regrets about it. 
#2) I REALLY THOUGHT I'D BE ABLE TO RAISE $297,000 ON KICKSTARTER
No, really. Pretty much everyone in my life said I was crazy… that I should ask for a much smaller amount. I said "Go Big or Go Home!" 
I went home.
#3) AFTER THE KICKSTARTER FAILED, MY WIFE WROTE A FUNNY SONG TO SUPPORT THE INDIEGOGO CAMPAIGN.
#4) I FOUND A SILVER LINING IN A DNF
Quitting the 2013 Malibu Spartan Sprint was one of the low points in my life. I couldn't have been more mortified. So I did what I always do in these situations. I tried laughing it off. The ensuing essay for Outside was shared over 25K times.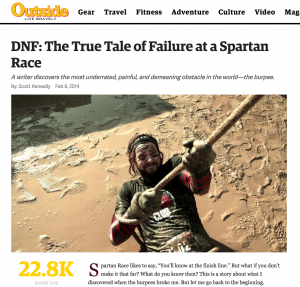 #5) YOU WILL FALL IN LOVE WITH ED GAMESTER
You're gonna love Ed. Everyone loves Ed. You'll see why soon. But in the meantime, check out his blog.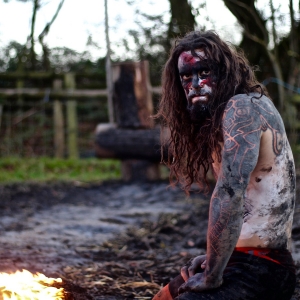 #6) I SCREAMED WHEN TIM FERRISS CALLED. NO, REALLY.
I tried to connect with Tim for a solid year. Nothing seemed to work. Then one day, I got a call: "Hi, this is Tim Ferriss. Is Scott available?" After stumbling through a greeting, I muted my phone for a moment and screamed at the top of my lungs. I will never forget that moment.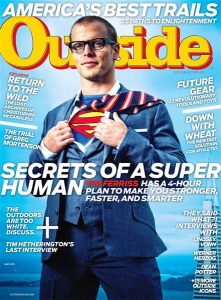 #7) WE WENT TO SUNDANCE IN JANUARY
We weren't there to show our film. We were there to interview one of my personal heroes, Morgan Spurlock.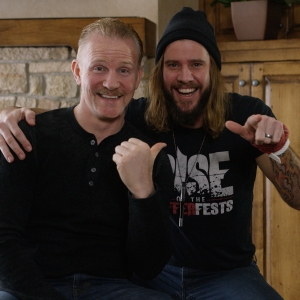 #8) I WAS NOT PLANNING ON RUNNING WORLD'S TOUGHEST MUDDER
Two weeks before the 2015 WTM, I got a call from TMHQ saying we could interview Will Dean in Las Vegas. I figured while I was there, I might as well do a lap or two of the 5-mile course. 24 hours later…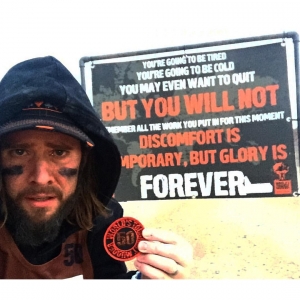 #9) PIRACY IS NOT A VICTIMLESS CRIME
We've poured our hearts and souls into making this film. We hope you will support it so we can keep making movies. In fact, wanna PRE-ORDER it now?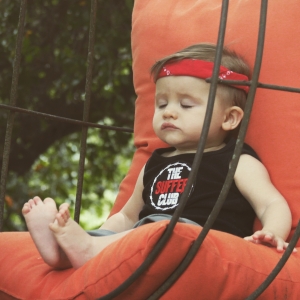 #10) PRE-ORDERS ARE A HUGE HELP
They say indie filmmaking is a two part process. We've nailed the first part: making a movie. But publicity and promotion is another beast altogether. We don't have a big film studio, brand sponsor or marketing budget behind us. We're a little indie-doc that could, a "mom-and-pop" shop… and we funneled all our resources into making the best film possible. Now we need some working capital to launch a proper marketing campaign, and every pre-order and tee-shirt sale helps to ensure we can get this movie out to the masses. So, let's help each other out, shall we? PRE-ORDER THIS MOVIE TODAY!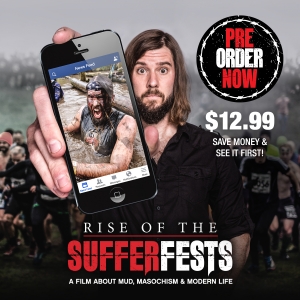 ---
Disclaimer: The viewpoints expressed by the authors do not necessarily reflect the opinions, viewpoints and official policies of Mud Run Guide LLC, or their staff. The comments posted on this Website are solely the opinions of the posters.