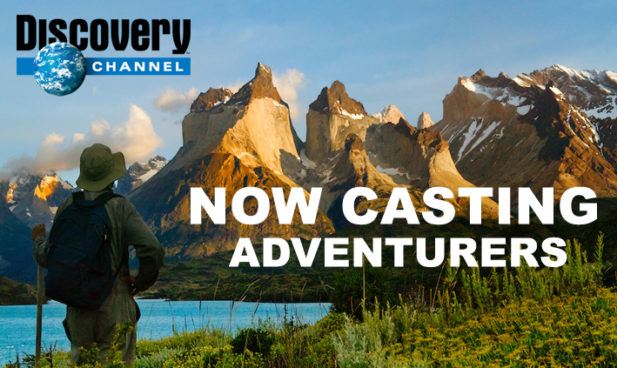 Discovery Channel is currently in the casting process for a new show called "The Wheel" from Pilgrim Studios. The casting team is currently looking for adventurers who are willing to survive in all conditions for the new series. Last week, Mud Run Guide had a chance to talk with the casting company about the new Discovery Channel series.
Currently, the casting team behind the new show is looking for participants over the age of 18 to take part in a once in a lifetime adventure. Participants will be dropped in various locations around the world alone and must use their skills to survive for an undetermined amount of time. Producers will "spin the wheel" and place participants in conditions from scorched deserts to frozen tundra and beyond. The show is looking to test people's skill, knowledge, strengths, pride, and courage over the course of the 8-week adventure.
Who is The Wheel looking for?
The casting crew is looking for ordinary adventurers. The people who like to camp for days on end, know how to filter their own water, and are comfortable catching your own food. When Mud Run Guide spoke with the team behind the scenes they emphasised adventure and adaptability as traits they were looking for in participants. For those into the outdoors and adventure, this documentary-style show will have you competing against yourself and testing your limits.
For those who enjoy Survival Run, Death Race, Agoge, SISU Iron, THE SUCK, or other tests of survival and endurance this show might just be up your alley. From the casting team, "We are looking for adaptable people who are ready to prove to themselves or the people in their lives that they can accomplish anything!"
If you are looking for a new way to test yourself and experience unique locations around the world this show might be your next adventure waiting to happen. For more information visit The Wheel casting site, here.
THE WHEEL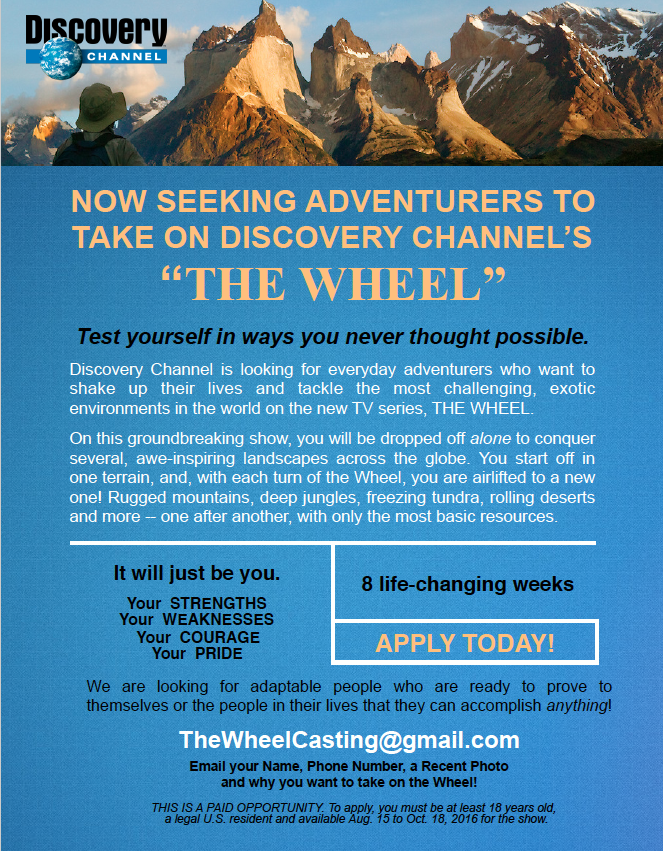 ---
What do you think?
Will You Apply?