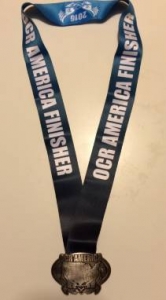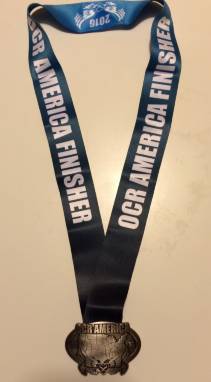 The goal of OCR America has always been to raise money for Folds of Honor. I know many people live away from the race venues involved in OCR America (Shale Hill, Viking OCR at Sunny Hill, Newbsanity, and Dirt Runner) but still want to participate in some way, so we are offering a virtual run option.
To participate do steps 1-3 prior to June 17th and step 4 the week of OCR America:
1. Donate $25 or more to OCR America Folds of Honor
2. Donate $10 or more to backside support (covers shipping or $22 if you live international)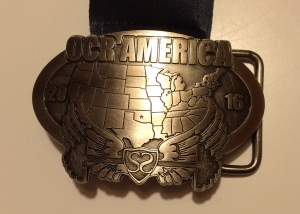 3. Message Strength & Speed or Evan with your address (upon completing steps 1-3, we will mail you your buckle)
4. Post a workout (video, picture or text description) that is OCR inspired (cardio plus exercises) the week of 19-25 June on Facebook while referencing OCR America
The goal of step four is to spread the word and hopefully get others to donate to support scholarship money for children whose parents were KIA/WIA.
We will send the first 50 people to donate/message an OCR America belt buckle (slight variation from the one offered by participating, it has 5 stars instead of 7).
Donation link: https://www.raceit.com/fundraising/?event=36528
If you are reading this and want to know more about OCR America, you can find details here.  Along with full event details, you can sign up for any day of the event via the links below, code LASTCHANCE gives you 50% off registration for days 2-6.  Online registration closes on Saturday the 18th:
Day 1: Sunday June 19:  Tough Mudder New England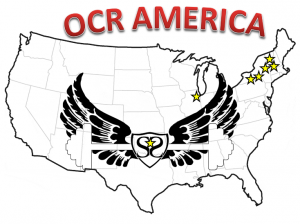 Day 2: Monday June 20:  Shale Hill at Benson Vermont
Day 3: Tuesday June 21: Viking OCR at Sunny Hill in Greenville, New York
Day 4: Wednesday June 22:  Newbsanity Mud Gauntlet in Binghamton, New York
Day 5: Thursday June 23:  Newbsanity Extreme Ravine in Binghamton, New York
Day 6: Friday June 24:  Dirt Runner in Marseilles, Illinois
Day 7: Saturday June 25:  Conquer The Gauntlet in Oklahoma City, Oklahoma
---
Good Luck to MRG Contributor Evan Perperis as he attempts OCR America!
---
Disclaimer: The viewpoints expressed by the authors do not necessarily reflect the opinions, viewpoints and official policies of Mud Run Guide LLC, or their staff. The comments posted on this Website are solely the opinions of the posters.