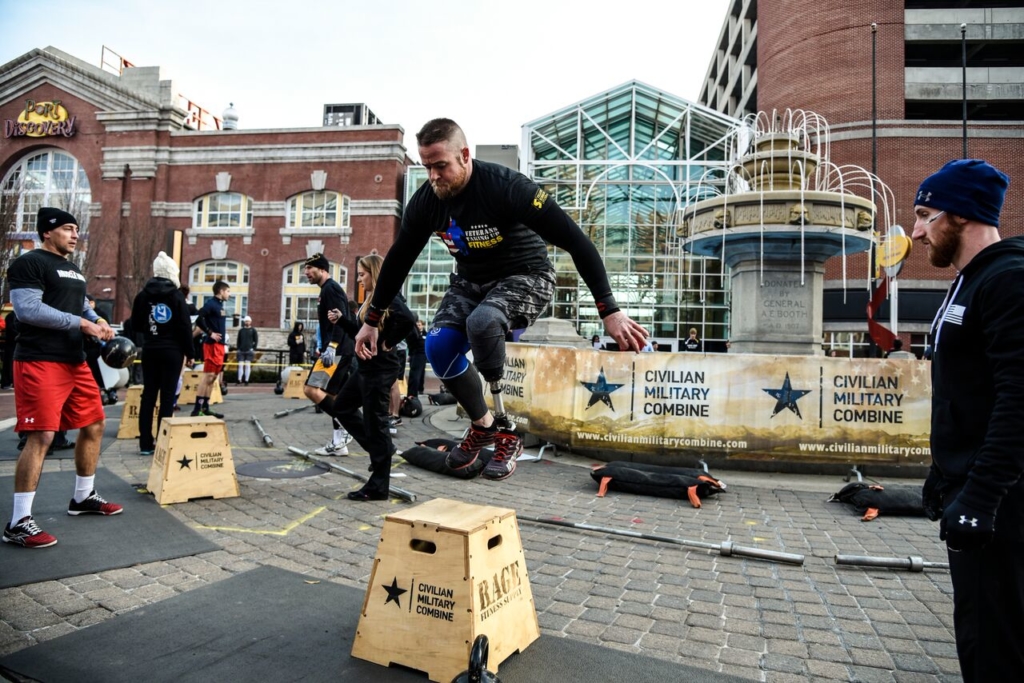 Civilian Military Combine is prepping for its relaunch this fall in Brooklyn, New York to be held at the U.S. Army Garrison Fort Hamilton. The original hybrid obstacle race combines both a functional fitness pit with a traditional obstacle course offering a one of a kind experience. The television network SNY will be on hand to film the event and air the premiere on September 25th following the September 10th event.
---
SNY Civilian Military Combine
The story of how active duty military personnel, first responders, and the public join together to observe the 15th anniversary of the 9/11 attacks by combining athleticism and patriotism will be told this fall when SNY airs a compelling look at the Civilian Military Combine (CMC) hybrid obstacle race event held in New York. The feature is scheduled to have its world premiere on the SNY network on Sunday, September 25, 2016, at 9 p.m. 
The new, hour-long program will tell the story of the development of the CMC Ft. Hamilton event, share details of Ft. Hamilton's important role in American history, profile selected active duty military personnel and athletes and feature highlights from the race to be held at U.S. Army Garrison Fort Hamilton in Brooklyn on September 10, 2016. 
The show will also include highlights of the CMC Corporate Charity Event on Friday, September 9, 2016, a free race for active duty military personnel who will be paired with civilians to tackle the course as teams. 
CMC stands apart from other obstacle course races because it is a true hybrid obstacle course race (OCR). The CMC heat starts in the adrenaline pumping strength element called The PIT™ followed by a five-mile race with 25-plus military-grade obstacles. The PIT™ is a Workout of the Day (WOD) functional fitness AMRAP (As Many Reps as Possible) timed component that is designed to level the playing field between strength athletes and endurance runners to determine the best overall conditioned athlete.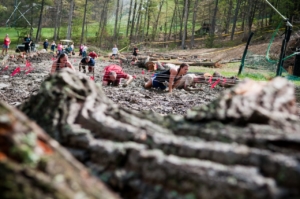 "CMC Ft. Hamilton will be a poignant reminder of our nation's triumph over this brutal attack and gives us an opportunity to honor those who serve our nation both in the military and as first responders," said Garfield Griffiths, CMC's vice president of event operations. "Sharing this story will inspire us all to overcome the obstacles we face in our daily lives." 

"SNY is excited to be part of the inaugural CMC event at historic Fort Hamilton in Brooklyn," said Gary Morgenstern, senior vice president of programming, SNY.  "We look forward to showcasing to our viewers the high level of athleticism, commitment and culture which surrounds these obstacle course racing events." 
SNY is available to viewers throughout New York, Connecticut, New Jersey and northeastern Pennsylvania, and nationally on DIRECTV, Verizon FiOS, Comcast Cable and AT&T U-Verse. For additional details on the network, visit www.sny.tv. The program is scheduled to air on SNY on:
World Premiere:      Sunday, Sept. 25th, 9 to 10 p.m.
Second Airing:         Thursday, Sept. 29th, 11:30 a.m. to 12:30 p.m.
Third Airing:         Saturday, October 1st, 11 a.m. to 12 p.m.
The CMC Ft. Hamilton event directly benefits the Morale, Welfare and Recreation (MWR) program at Ft. Hamilton, a quality-of-life program that provides a variety of community, soldier, and family support programs, activities and services.  Visit www.cmcrace.com for tickets and additional information.
---
For More Information Visit our Civilian Military Combine Page
Use discount code MRG for $25 off your Civilian Military Combine registration!