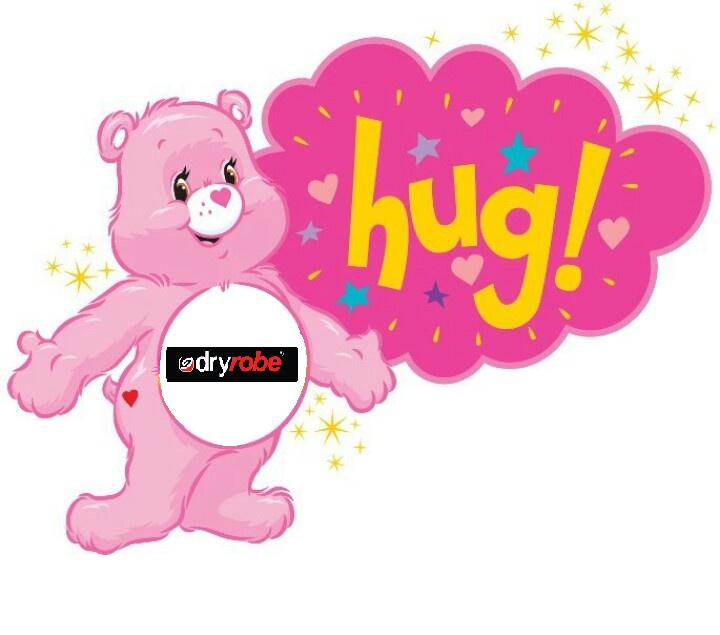 Initial Thoughts:
I am not the most up to date when it comes to purchasing new products or trying new things.  It took me years to make the leap from VHS to DVD, I was years behind the power curve on buying a smart phone and it took years of my friends pestering me to do a Tough Mudder to get involved into OCR.
So when I first saw the dryrobe, my initial thoughts were "I definitely don't need that" and "that looks a little ridiculous."  These thoughts echoed in my head for months….and then I tried one on. 
Wearing a dryrobe is like being hugged by a Care Bear, it is like walking around in your sleeping bag…and it's awesome.  The dryrobe, which you may have seen as a sponsor on BattleFrog College Championships, at OCR World Championships or at the uphill swim based OCR Neptune Steps, has made a big splash in the OCR world and for a good reason.
Materials:
Originally designed for post-surfing, the jacket/robe has a waterproof outer shell and a super soft synthetic lamb's wool interior.  The exterior has two giant pockets that can even fit my Nalgene bottle.  The interior has another two pockets, one of which is completely waterproof, so you can keep your phone/wallet in that pocket even if you put on your dryrobe completely wet.
Use Post-Event:
Although I have not had a chance to use it for any of my 24-hour ultra-OCRs, I can't wait.  Post really long endurance events (World's Toughest Mudder, Shale Hell, 100-mile trail race), I often have trouble regulating my body temperature.  Dryrobe solves this problem by literally wearing your blanket.  Even for my multi-day OCR America, I had some issues with temperature regulation post Day 4, which involved some night racing.  Upon finishing I immediately put on my dryrobe to get warm and reheat by keeping my body heat in.
If you are tired of changing between the doors in your car and exposing yourself to passerby racers, the dryrobe is also a walking changing station.  Post-race (even in warm weather), I have used it to change without showing off my goods to other athletes showing up in the afternoon.
Use Mid-Event:
For those that have trouble keeping warm at World's Toughest Mudder (WTM) or staying warm waiting for their leg at OCRWC team event, this presents an optimal solution.  The jacket is big enough where you can keep your normal race clothes on underneath and even has large pockets to store whatever else you might need (gels, MP3 player, snacks, water bottles, etc.).  You can even throw it on over your wetsuit between laps at WTM.  Which is a great option for warmth if you need to go to the pit to change shoes or refill on food.
Spring/Summer Use:
What do you do with this thing when it is not cold?  I keep mine in my living room and use it as a blanket….and it's great.
Concerns: 
The only things I have found issues with were the price and the size.  The price is definitely not cheap, starting at about $120 and moving up depending on customization or style options.  However, like most expensive things, you get what you pay for.  The high quality of the dryrobe is reflected in the price and is therefore understandably expensive.  If you are waiting for a discount, you might be waiting a long time.  I have never seen any discounts posted.
The size is definitely not compact, so if you are looking to make a trip out for World's Toughest Mudder with just carry-on luggage (that's probably a bad decision by the way…but that is a topic for a different article), your dryrobe will not fit well into your carry-on luggage with all your other kit.  I will say that it does compress down pretty well, so when I packed for OCR America I placed the dryrobe on the bottom then just piled all my heavier things on top and I managed to fit everything I needed into my bag.  The website also offers a duffel drawstring bag if you are really looking to save space.  You could also use a compression sack like those sold with sleeping bags or wait for dryrobe to sell their own version of the compression sack (which I hear is in the works).  As you pack you may second guess your decision to bring the dryrobe, but post-race I guarantee you will be glad you decided to bring it.  The other option is to just wear it on the plane, which is a good option for saving space but also keeping your dryrobe as part of your race kit.

Final Thoughts:
If you do not have one yet, you may want to put it on your birthday or Christmas list.  It is an investment you may hesitate at making at first glance, but will instantly realize you made the right decision later.  As the temperature drops as we approach championship season be sure you pick up your own dryrobe so you can #getchanged and #staywarm.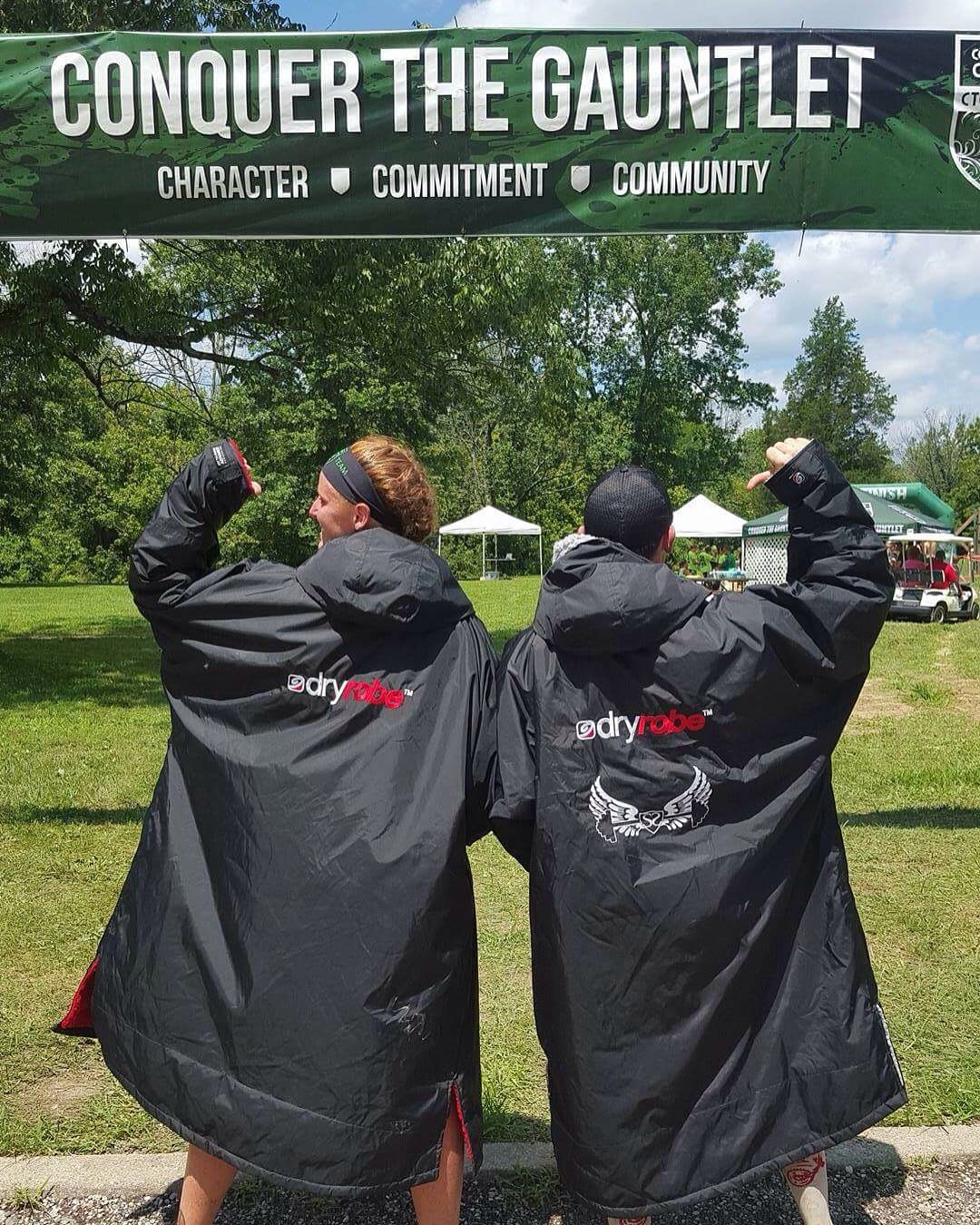 ---
Want a second opinion: Read Margaret Schlachter's review of the dryrobe after a winter obstacle race, here. 
---
Brenna Calvert and Kristy McBride pictures provided by Brenna Calvert
Evan Perperis changing pictures provided by Amy Perperis of Strength & Speed
OCRWC picture and dryrobe logo from www.dryrobe.com
Care Bear dryrobe picture provided by my poor photoshop skills and a google search