Check out our full coverage of the 2016 Spartan Race World Championship here.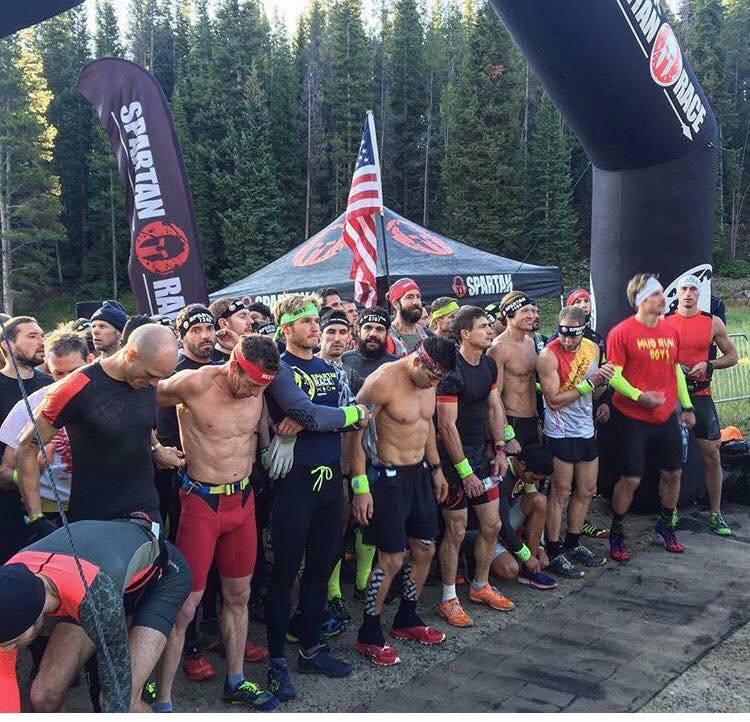 The Reebok Spartan Race World Championship is only days away, yesterday we focused on some of the top women to watch going into the race and today the focus shifts to the men's race. This year the men's field is stacked with several men in striking distance of the top place on the podium. Last year Robert Killian Jr. shocked many in the racing community when he beat Ryan Atkins for the top spot, this year the race returns to Lake Tahoe with many of the past competitors headed back to the race as well as other looking to make their mark on the obstacle racing world.
---
Robert Killian Jr. – USA
Robert Killian Jr. returns to the Spartan Race World Championships for the second time. Last year he shocked the obstacle racing community with his win in Tahoe. Since that time Killian has become a dominant force on the obstacle racing scene. He is a member of the Spartan Race Pro Team and finished second in the Spartan Race U.S. Championship Series earlier this year.
Killian is poised to do well again this weekend, and the altitude should not be a factor affecting his performance as he lives full time in Longmont, Colorado at around 5,000 feet and can quickly head to the mountains for some high elevation training.
---
Ryan Atkins – Canada
Ryan Atkins is one of the fiercest competitors in the obstacle racing world. His racing record is reaching near legendary status. Earlier this fall he won the Spartan Race U.S. Championship Series. Atkins has won all but two races he has entered in this year, which includes winning a grueling North Face Endurance Challenge and Winter Ultra Marathon. He is strong, fast, and obstacle proficient.
Last year at the Spartan Race World Championships he finished second to Killian after traveling to elevation right before the race. This year he and his wife Lindsay Webster have spent the last couple weeks training at elevation in Colorado to get ready for the tough mountain course ahead. Both also have been prepping for cold weather by taking dips in mountain streams along their runs.
Is this the year for Atkins to finally take the top spot at the Spartan World Championships?
---
Cody Moat – USA
Cody Moat is one of the quietest male athletes in OCR often flying under the radar for many. Moat has competed in every Spartan World Championships since 2012. He won the event in 2012, finished 4th in 2013, and for the past two years has found himself in third place on the podium at the World Championships. Over the years he has battled several injuries and always has some back a strong competitor.
Moat loves the mountains and lives in Fillmore, Utah where he lives and trains at elevation. The combination of the mountain and the elevation should bode well for Moat on race day. He is coming off a big win at the last stop on the Spartan Race U.S. Championship series in Breckenridge where he showed a strong performance on the challenging course. Look for Moat to do well on the climbs this weekend and fast on the descents.
---
Jon Albon – United Kingdom/Norway
Ask any European who the best male obstacle racer in the world is and you will hear a resounding Jon Albon. Albon is the current OCR World Champion and a former Spartan Race World Champion. In Europe, he is nearly unstoppable. He loves the technical obstacles that are presented in series like Toughest and at the same time excels on the mountains. There is no doubt that Albon is a good climber and nimble on his feet as he descends mountains.
Albon has one disadvantage over much of the top men in the field. He is currently traveling from Europe where he lives at nearly sea level to Lake Tahoe and Squaw Valley with a starting elevation closer to 6,000 feet. He will have to acclimate quickly once he gets to California to find his spot on the podium. If anyone can work with this disadvantage, it is Albon who finished fourth last year.
---
Hobie Call – USA
Hobie Call, the first superstar in the Spartan Racing world, will be heading to Lake Tahoe this year for the Spartan Race World Championships. Last year he skipped the Spartan World Championships to focus on the OCR World Championships, this year that is not the case. While Call does not race nearly as much as the past but to when he does he makes a mark.
He is one of the few people who can say they beat Ryan Atkins this season and is the only person to beat Atkins at a BattleFrog race. He then backed up his performance a few months later with a win at the Utah Spartan Super beating both Robert Killian Jr. and Cody Moat. Call lives and trains at elevation and has proven this year that even only racing sporadically he is still a force to be seen. The only thing will be how does Call do in the cold weather predicted over the weekend as he is notorious for his dislike of cold weather races.
---
Wildcards:
It is safe to say the men's field for the Spartan Race World Championships is stacked with athletes like Angel Quintero from Mexico competing and coming off a good showing on the U.S. Championship Circuit as well as last years forth place finisher and World's Toughest Mudder Winner Chad Trammall. Additionally, Hunter McIntyre has been training hard for this event and posting his progress online. Also look out for Spartan Pro-Team member Ryan Kent. Look for the beloved master's athlete Matt Novakovich coming off a strong win at Wintergreen Super recently. Finally, look for Canadians Jesse Bruce and Austin Azar to put in strong performances.  All of these men are fast, fit and good in the mountains.
This men's championship race could come down to a throw of a spear or a single missed bell ring. It will be exciting to see how it all unfolds in a few days.