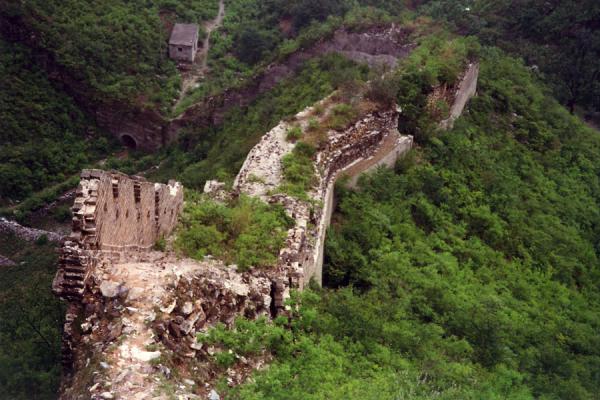 Editor's Note: 
Last week Mud Run Guide posted this article – Big Trouble in (Little China) Agoge 003 – written by Agoge 002 finisher Chris Cow. Since then have had a lot of comments about what happened on the call over the weekend. Cow initially wrote the article after he was troubled reading experiences at Agoge China 003 that didn't resemble the same event that he wrote two glowing articles about – Inside the Spartan Agoge Class 002 – and – On Leadership and Endurance. Something didn't add up in his mind. After publishing the article last week Joe De Sena announced a call would take place for former participants to ask Joe directly about what happened in China and the future of AGOGE.  Cow joined the call and put together this update for those following the story.
---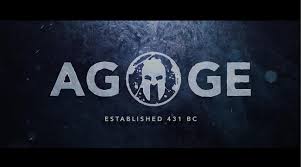 Update:  On Sunday, Joe hosted a conference call (changed from the proposed Facebook Live meeting) to discuss the situation from the China Agoge and what that event will look like going forward.  This consisted of mostly a monologue with some questions emailed in, as partipants weren't able to un-mute their lines easily (to be fair, this was their first time attempting such a call using this technology).  Afterwards, Spartan HQ emailed us a summary.  A few excerpts of that are given below.
Why Did We Select Only a Few Graduates?
Finishing is a great achievement, but not the same as graduating. Not everyone got a medal simply because by observing the group, not everyone had demonstrated they had reached the stage of life learning we all signed up for. This isn't a negative comment – it's a learning comment. 
We are all at different stages of our journey, none less important than the other!
We selected the graduates from the finishers using the criteria and method of thinking I've discussed tonight. To clarify, the women who were given the opportunity to select other graduates had to clearly explain their choices to the Krypteia first, and their reasons why. The women who graduated did so because they consistently showed the characteristics we look for in graduates.
Where are we Agoge China? I think the ball is in your court from here.
1) Continue Your Journey On Us – If you are one of the folks that were standing in line at the finish and think you want to come back to the Agoge and continue your journey and graduate, please send me an email. Your entry is on all of us, and I look forward to seeing you at one of our Agoge's. I am also happy to meet you in Kyoto Japan.
If you weren't at Agoge China and feel like you still disagree with our decision, join us at the next Agoge. I promise you, you'll walk away a better stronger person.
2) Didn't deserve A Medal in China – Some of you have said you don't believe you earned one- If you feel that you did not earn one for whatever reason and you were standing on that final finish line and received a medal in error—email me as well and we will get you sorted on us for the next Agoge.
3) Still want a Medal? If after hearing this if you still believe you did everything you should have in China and were standing on the finish line, you mastered your emotions after China, you didn't lose your cool, go crazy with emails or social media like so many did and simply want a medal, email me—we will send you one. We will use the honor system here, as those at the finish line passed all the physical tests and most of the mental tests. Those that did not pass should admit it to themselves, and we will work through it at a future Agoge together.
What was the benefit to the Agoge community of not giving everyone a medal?
A spin-off benefit from staying true to Spartan values is that everyone at that finish line, whether they got a medal or not, was given a valuable life lesson. As I said, life isn't always fair. If you're familiar with Sir Ernest Shackleton's story – they set out for recognition and reward, only to be faced with one of the most gruelling survival situations of all time. Shackleton didn't get a medal. Neither did everyone at Agoge China. I hope that after this call the Agoge community better recognizes that lesson we're trying to teach.
What will Agoge look like in the future? 
Expect us to keep raising the bar. Not everyone is going to get medals. What you can count on is even greater tests of character and resilience, in some of the most epic and tough locations in the US and around the world. The future of Agoge is to continue creating "1 in a million" humans, and we're only just getting started. I hope that you'll be part of it, no matter where you are on  your own life journey. Agoge is going to teach you even when you don't know it is doing so..
I have my own opinions on this (of course), and remain somewhat unsatisfied with many of these answers for a variety of reasons.  In essence, Joe has placed the burden of determining whether or not they "graduated" firmly on the shoulders of the athletes involved in China, and going forward, simply finishing the grueling 60h Agoge event does not mean "graduating" or getting a wedge for the delta.
---
Disclaimer: The viewpoints expressed by the authors do not necessarily reflect the opinions, viewpoints and official policies of Mud Run Guide LLC, or their staff. The comments posted on this Website are solely the opinions of the posters.