For all the World's Toughest Mudder Comprehensive Coverage visit our MRG World's Toughest Mudder Page.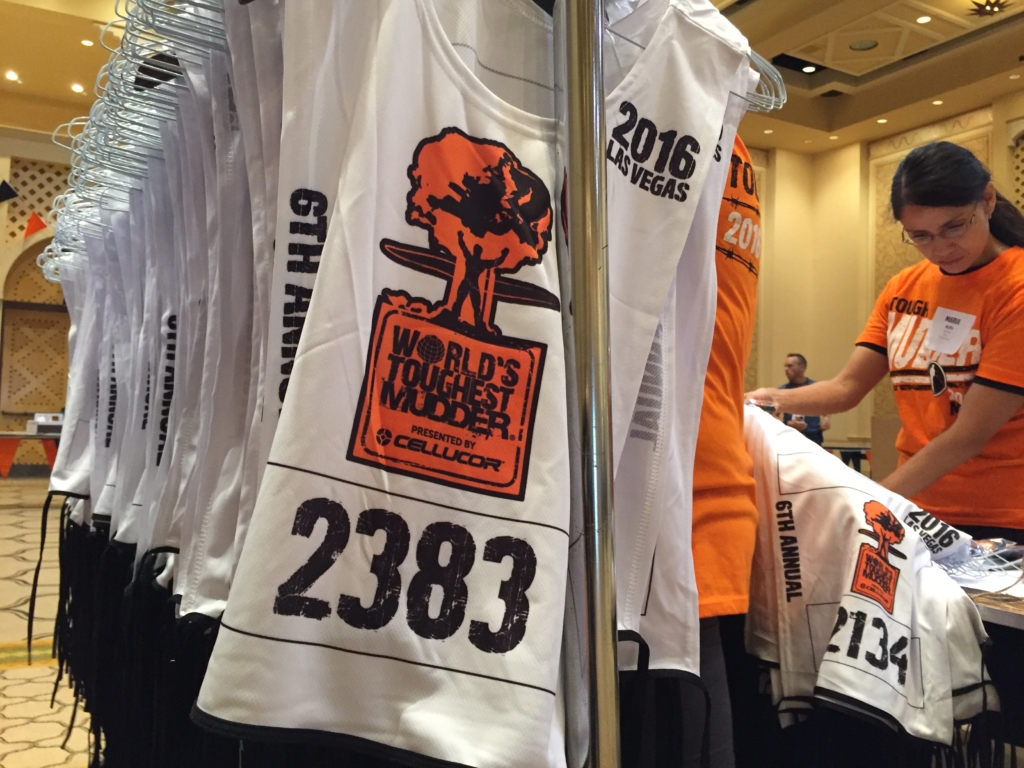 Mud Run Guide is on the ground for comprehensive coverage of the 2016 World's Toughest Mudder. While racing does not start until Saturday at noon the WTM festivities have already begun in Lake Las Vegas. Today athletes checked in and set up their pit areas. The excitement in the air was palpable the start is less than a day away. Athletes gathered to carb up in the evening prior to the race with Tough Mudder staff and more.  We give you highlights of the day below.
Be sure to follow our Facebook Page, Instagram Feed, and Twitter accounts for all the latest updates. As well keep checking the WTM Coverage Page from Mud Run Guide for continued coverage throughout the entire weekend.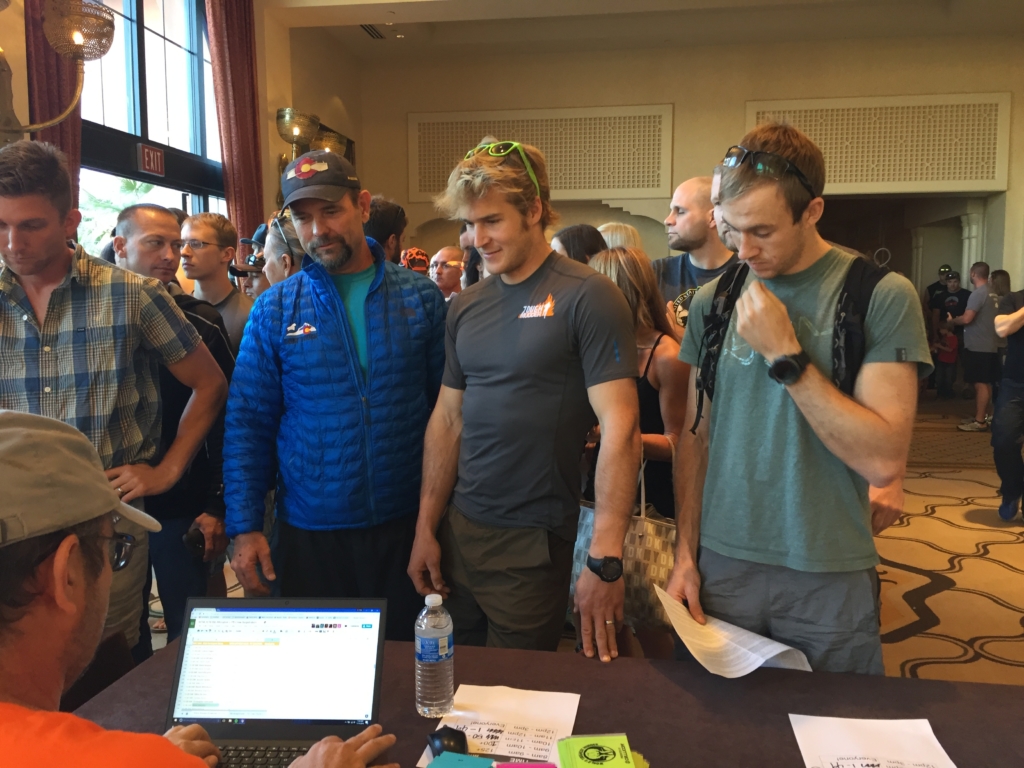 Jim Campbell, Ryan Atkins, and Jon Albon sign in at World's Toughest Mudder registration. Athletes registered based on previous miles run.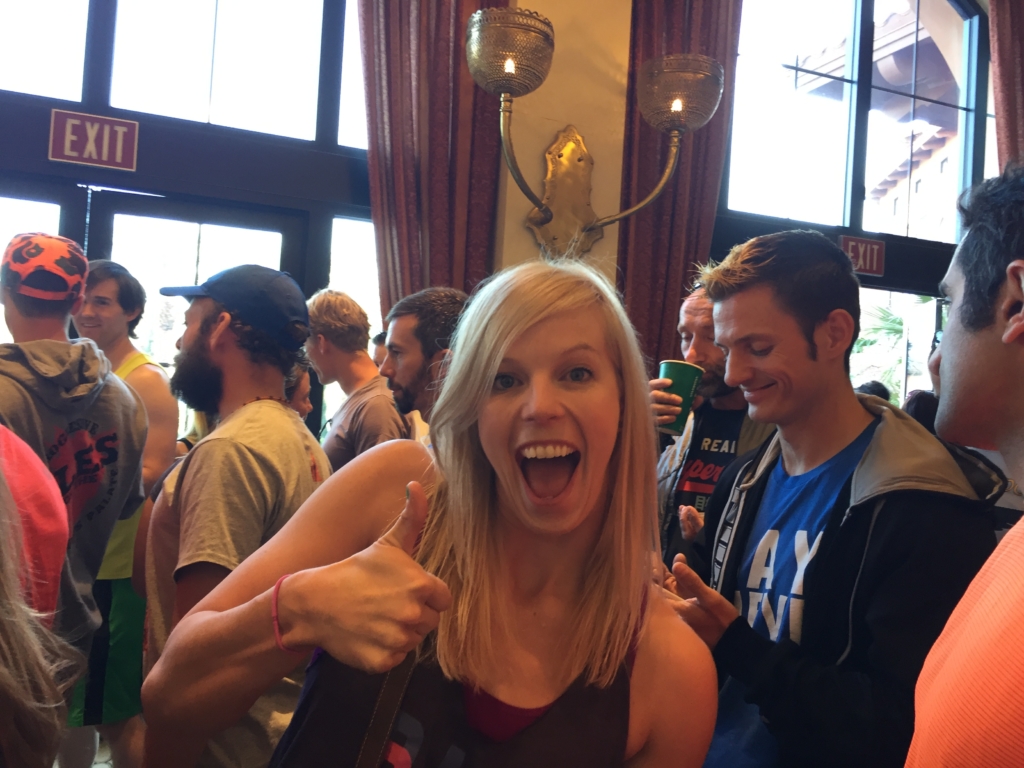 All smiles from female competitor Morgan Mckay this morning.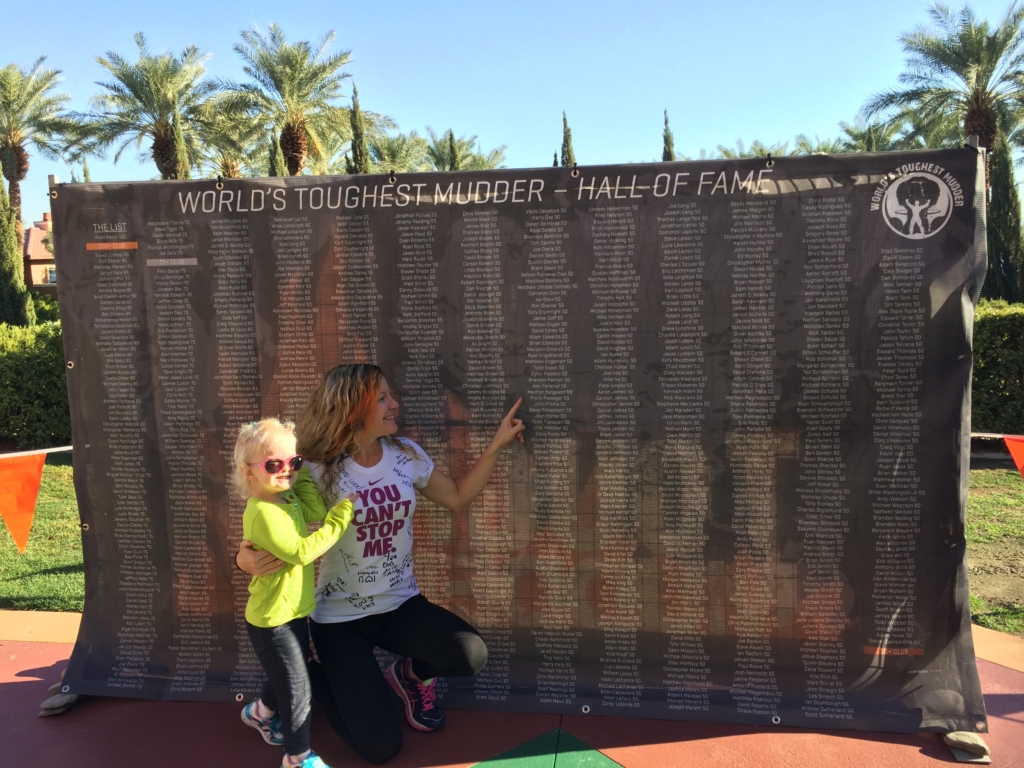 Heather Ferguson shows her daughter her mileage achievement on the Tough Mudder Hall of Fame at Registration.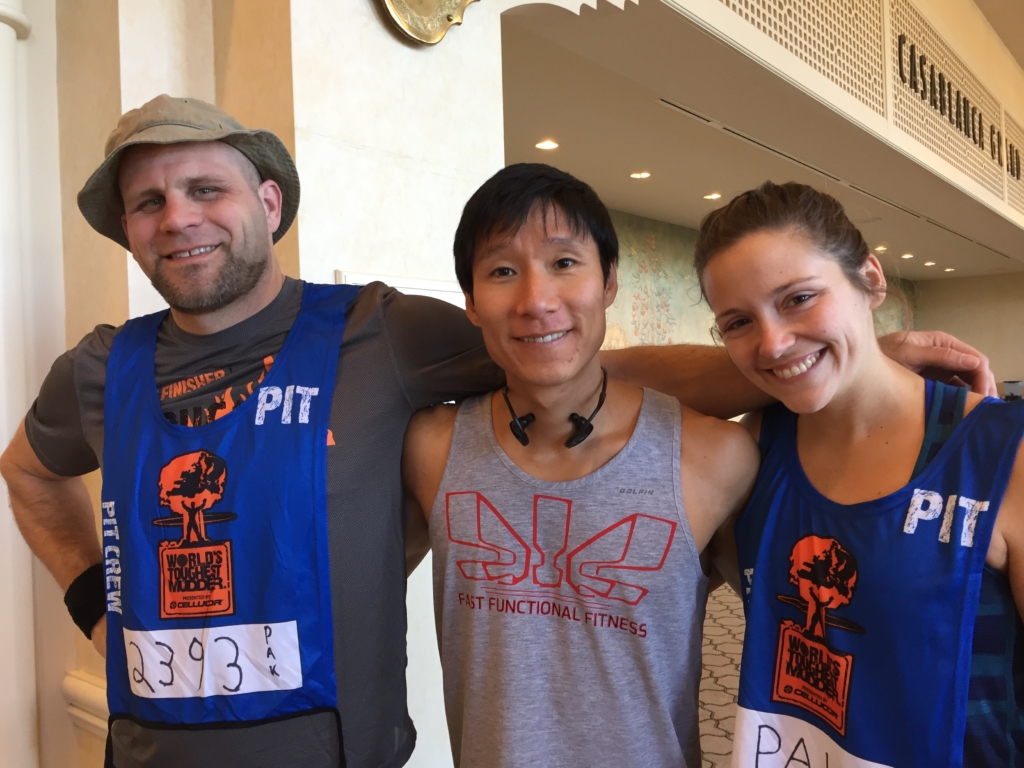 Junyong Pak and crew prep register late in the day giving Pak time to rest before racing.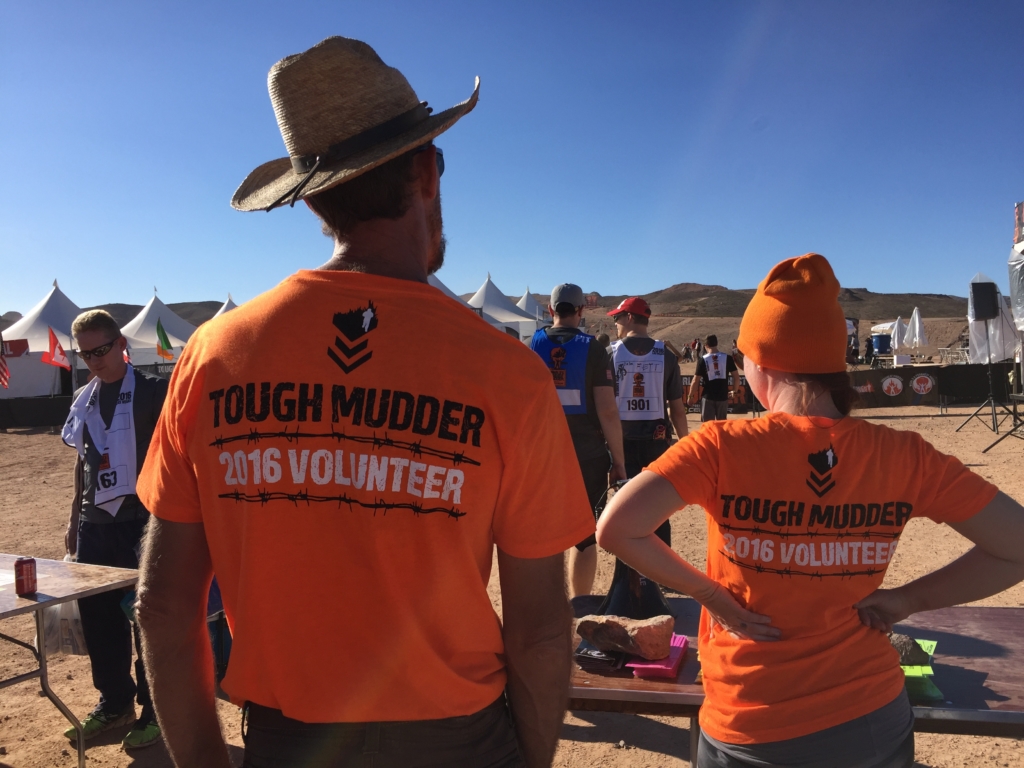 Volunteers are the cornerstone of any event. At World's Toughest Mudder they spend the day checking athletes into the Pit area.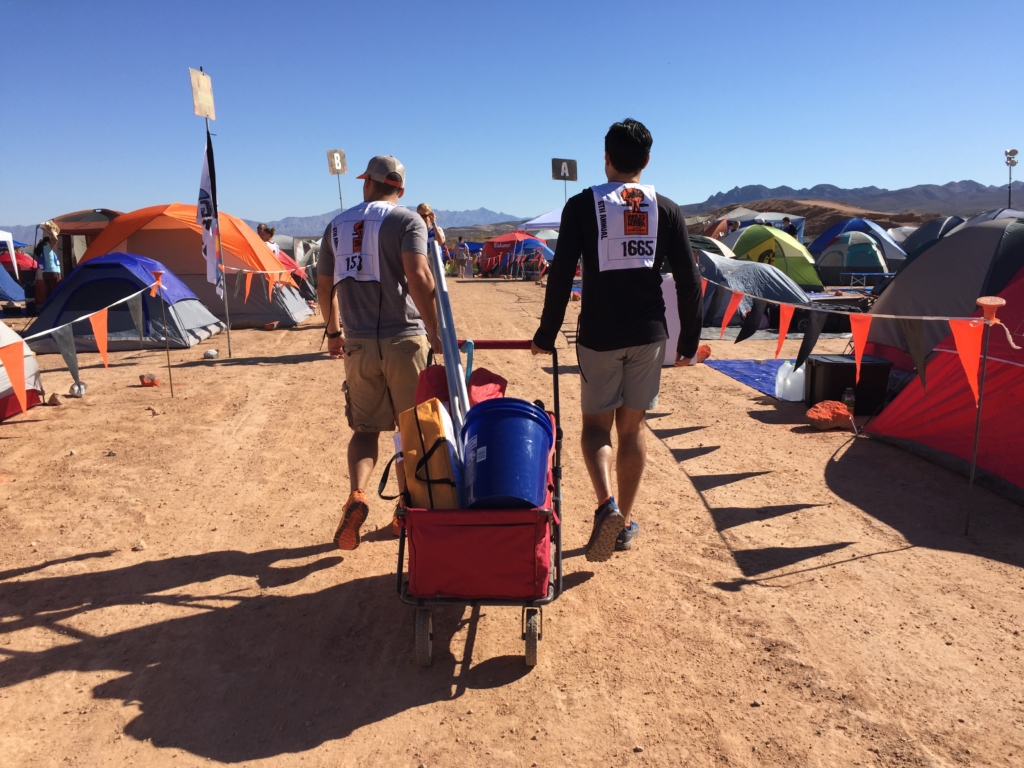 Two athletes wheeling their gear into the pit area. Veteran athletes know that a wagon is a key to a smooth move in on. These two athletes spy a spot in the distance.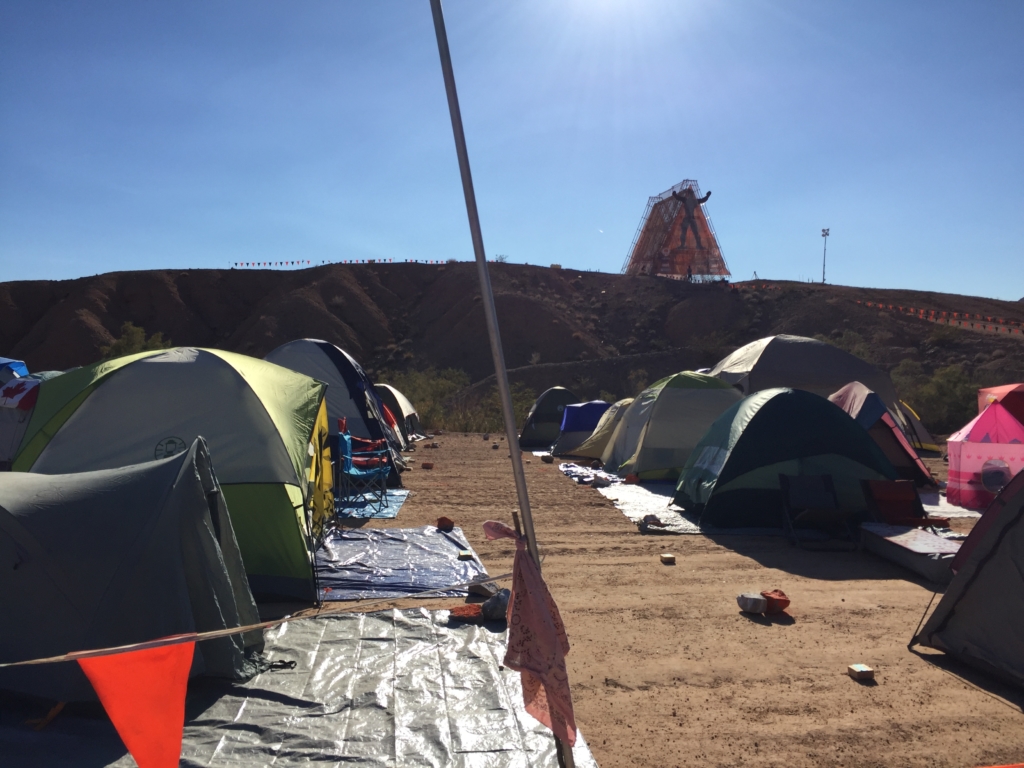 Athlete row takes shape. As athletes set up their pits then return to hotels to rest before the race. Giant Wedgie in the background looming over the athletes and their pits. This is one heck of an A-Frame cargo net!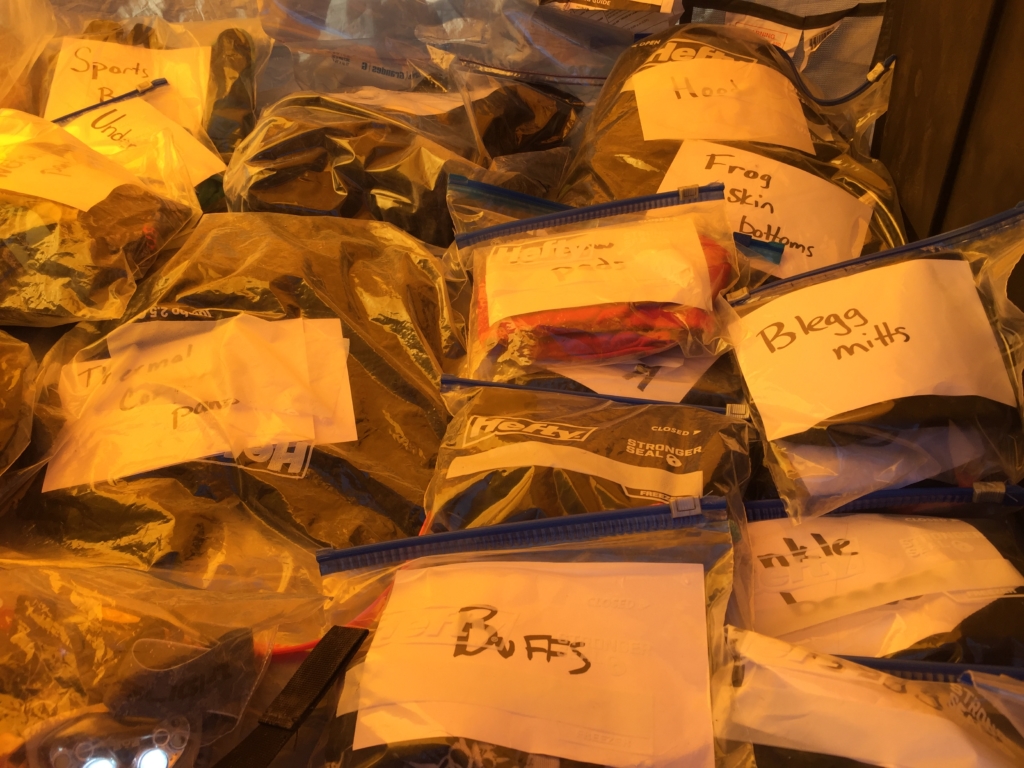 Every athlete has their own way to organize their equipment and gear for race day. This athlete uses labeled hefty bags to organize her gear.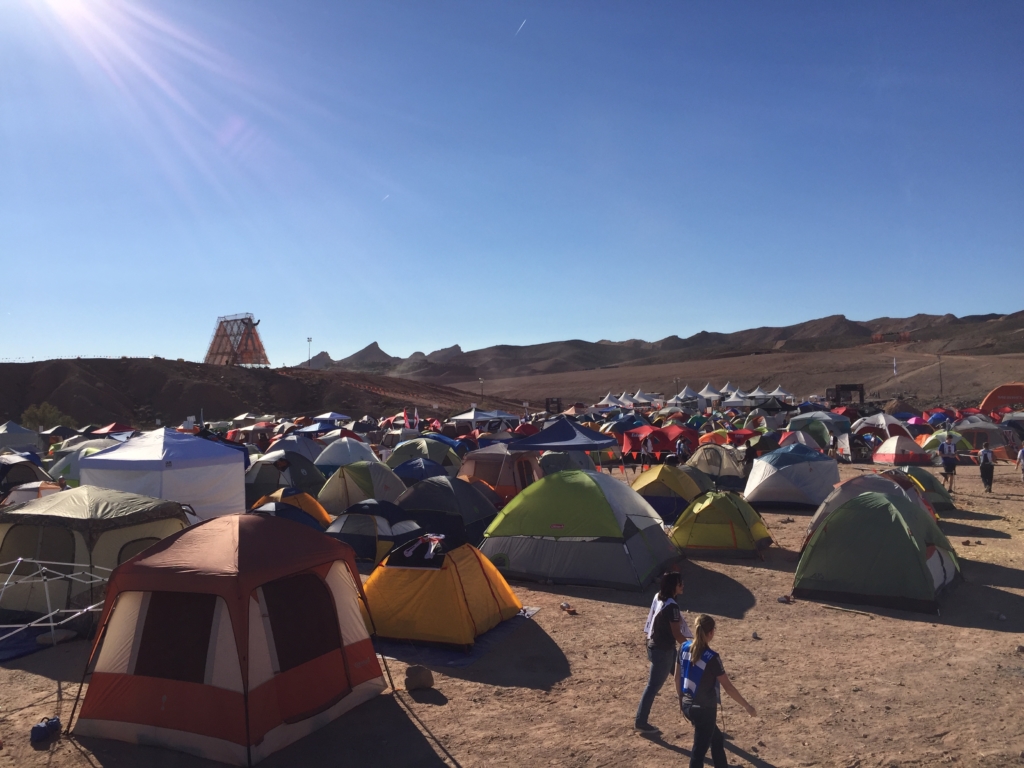 Yesterday this was just another barren desert and today it has turned into a pop-up village of dedicated endurance athletes and their pit crew.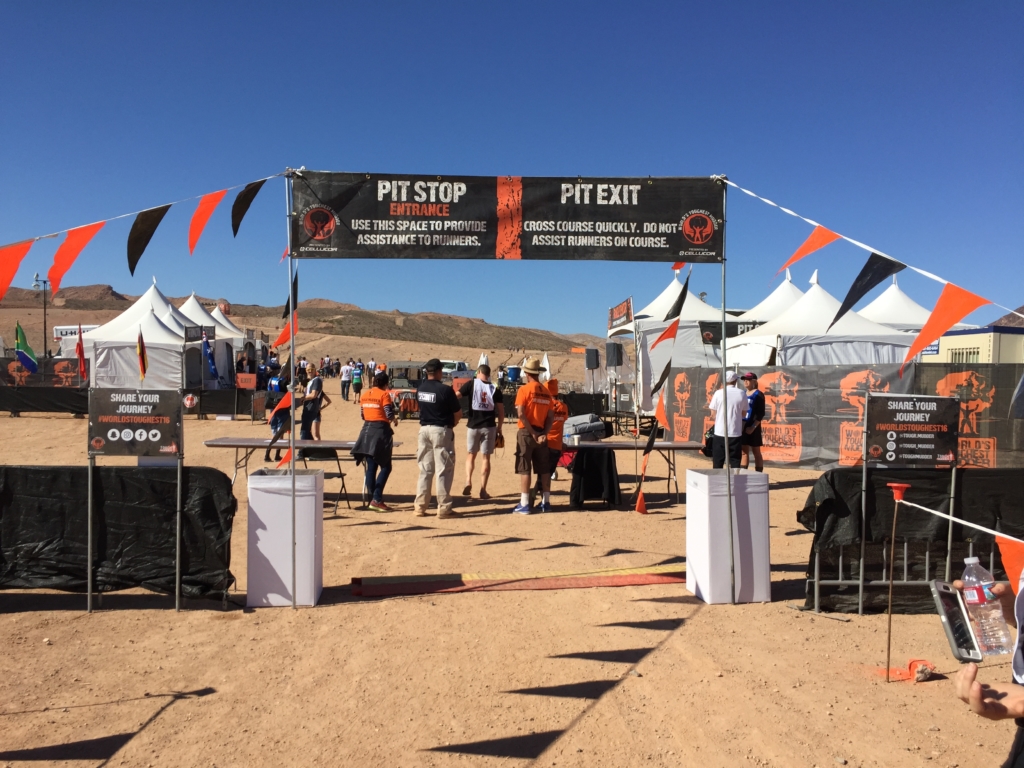 Athletes leave the pit area as they prepare for the battle ahead tomorrow. It all starts at high noon tomorrow.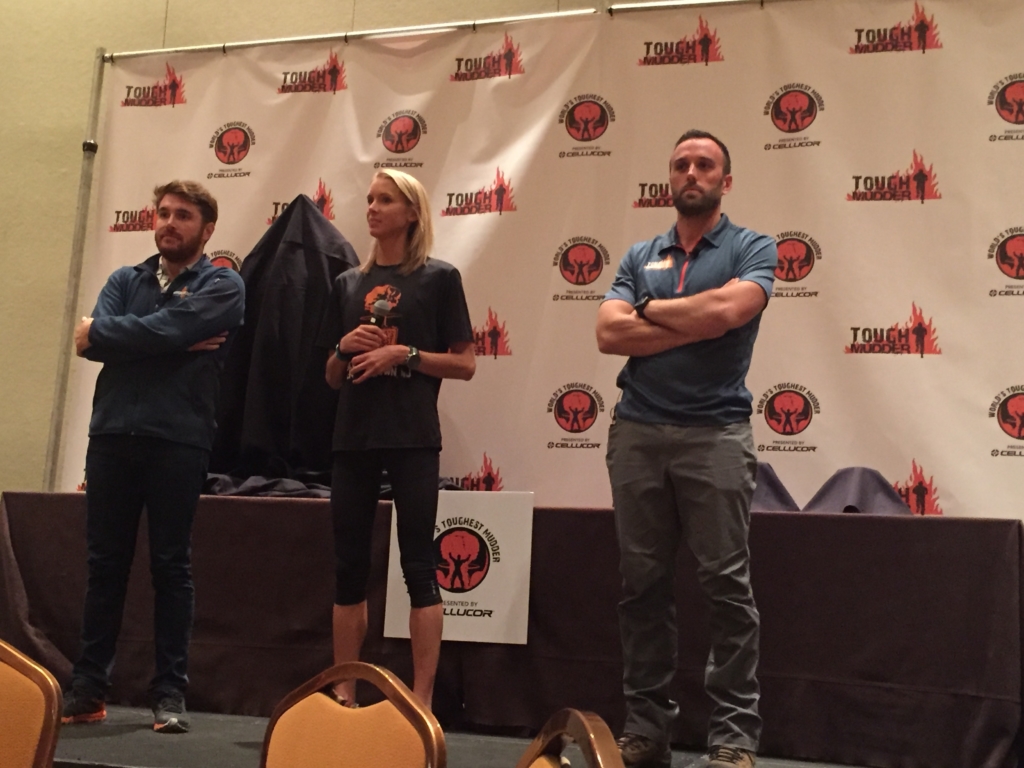 Official Tough Mudder Pre-Race Dinner carb up. Featuring course designers talking about obstacles, strategy, and more.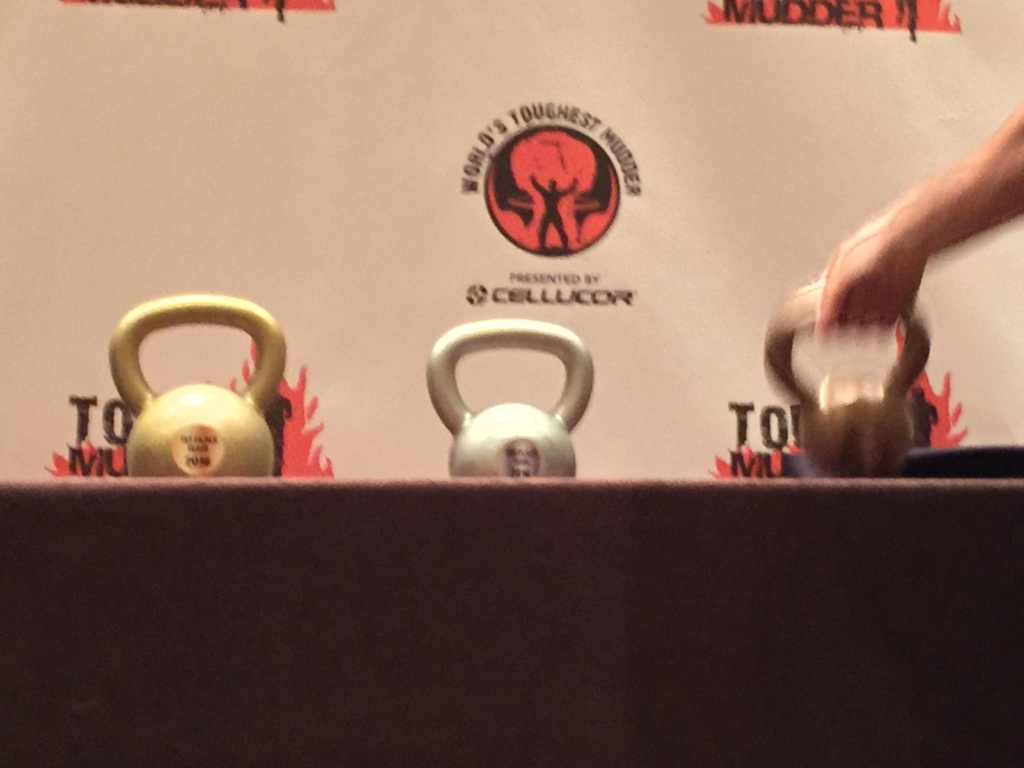 Tough Mudder revealed "new" prizes for podium athletes. In 2011, athletes received Kettlebells as finishers and this tradition was brought back again this year.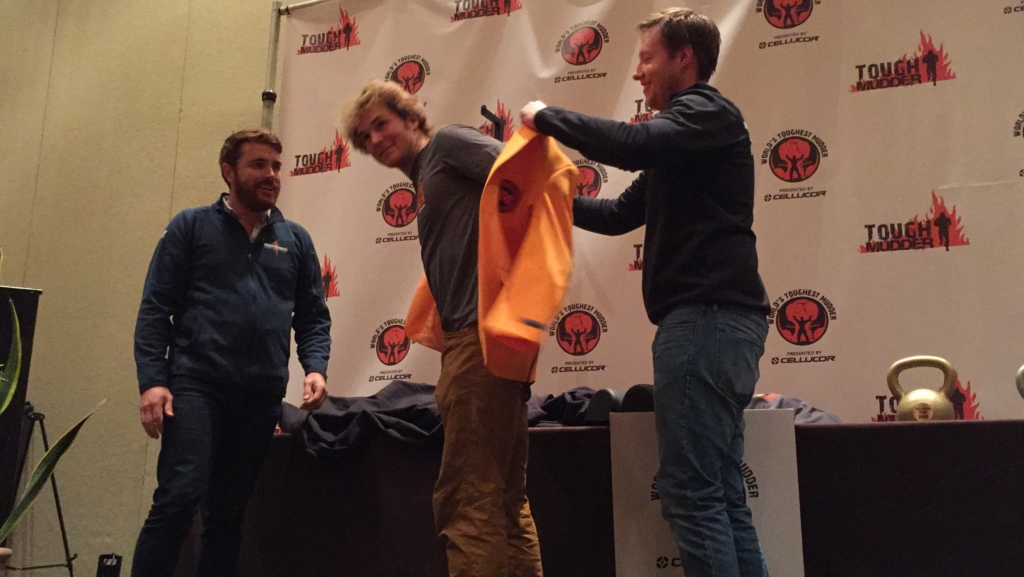 New for this year, in the traditional of events like the Masters in Golf. Tough Mudder introduced the orange jacket for athletes who complete over 100 miles in the 24-hours of World's Toughest Mudder. Currently, Ryan Atkins is the only person to ever achieve that goal. This year that could change.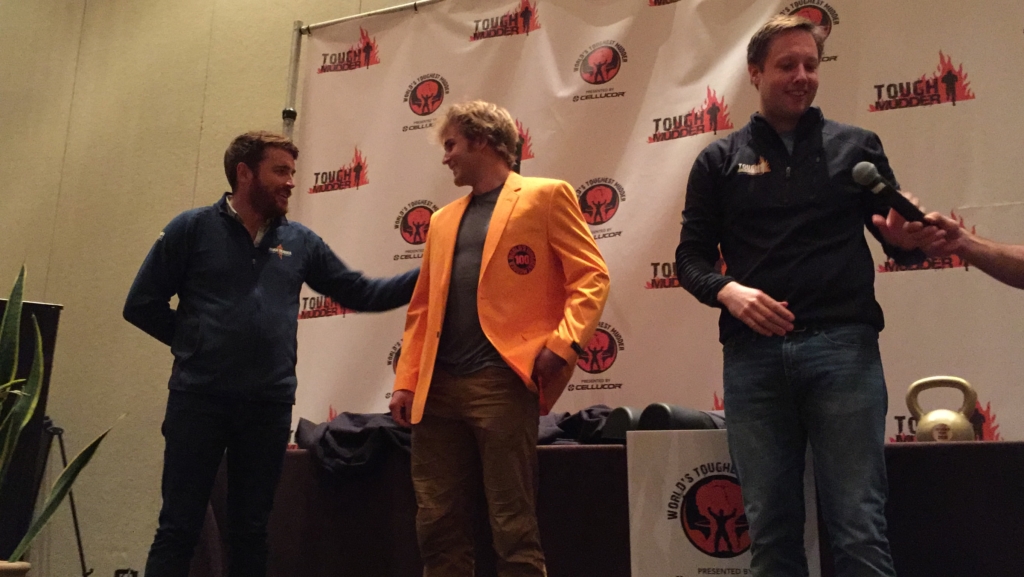 Atkins congratulated for his achievement.