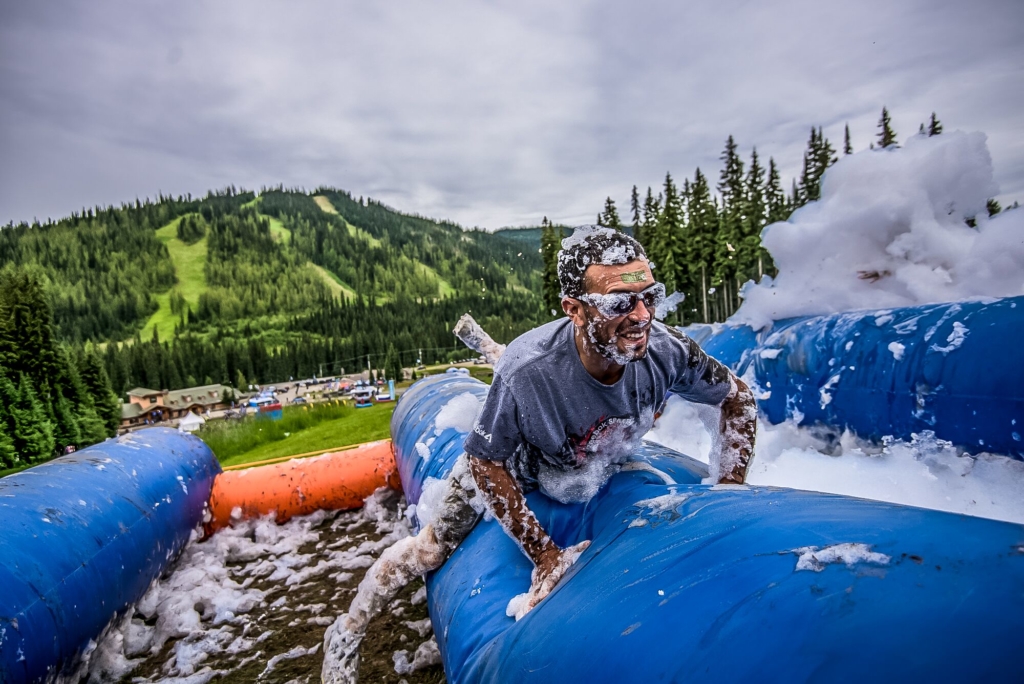 Today, 5K Foam Fest officially announced it would be returning to the United States. This time under the management of 365 Sports a Canadian-based event company. Mud Run Guide spoke exclusively today with Jesse Fulton the owner and founder of 365 Sports to talk about the event coming back to the United States.
See the full interview below and find out more about 365 Sports, the company that helps produce the OCR World Championships in Blue Mountain, Canada. Fulton talks about their past relationship with the US owners and how the Canadian series took a hit when the US company folded a few years ago. Today, 5K Foam Fest is one of the favorite events in the greater OCR world in Canada and constantly receives high marks from participants.
Fulton talks in the interview about how the Canadian company is making it right for those who registered and were never able to race the US series. See the whole video to find out more. For the full press release and promo video click here.
Jesse Fulton on 5K Foam Fest USA Return
.
For more information and to find a 5K Foam Fest in the US or Canada click here to learn more. 5K Foam Fest is looking to make a splash in the USA in 2017 and bring back those who were left in the dust in the past.