2017's OCR Championships line-up is scheduled to be the same. World's Toughest Mudder will be in Las Vegas for its fourth year, Spartan Race in Tahoe for its third year and OCR World Championship in Blue Mountain Canada for its second year. While some were ecstatic at the news, others seemed disappointed hoping for a new venue. I even heard several "Well it has to move overseas otherwise it is not a real world championship" and "They need to change locations next year." While a change in location makes it easier for some athletes, for every athlete that finds it more convenient there is another one that finds it inconvenient.  If any of them move overseas, that will make it easier for almost all of our international OCR athletes.  So I'm asking the question, do world championships need to move?
Since OCR is relatively new, but sports are relatively old, I always look to other sports and competitions to find the answers whether that be about structure, professionals, training or in this case, championships. Let's take a quick look at some other competitions from the big ones to the less talked about:
The Olympics:
Moves every four years to a different country. No further information needed, I'm assuming we all have a basis of understanding of the Olympics.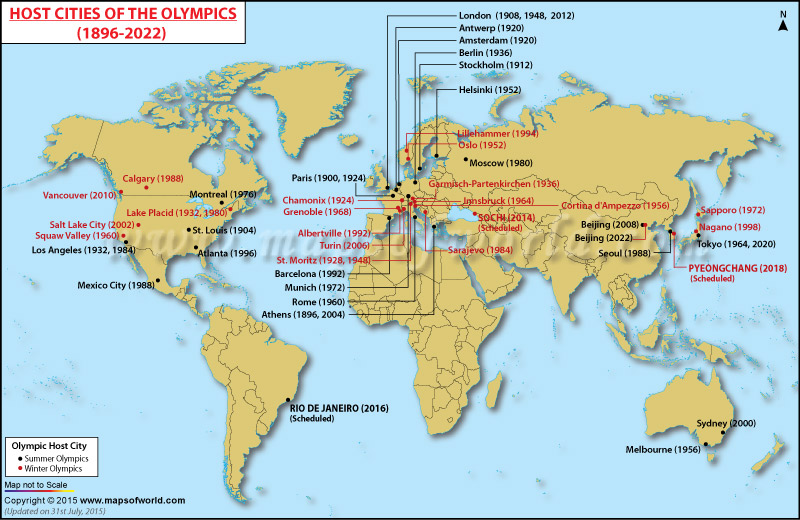 Baseball:
The World Series changes locations every year based on the team locations, and despite having no teams based outside of North America, we still call it the World Series then declare the winner as the champion of the world.
Running:
Running is a sport with such a broad range I don't even know where to start, but I'll cover marathons and track. The most prestigious marathons never move and are considered the World Marathon Majors (Tokyo, Boston, London, Berlin, Chicago and New York). Track and Field (or Athletics) has the IAAF World Championships, which went from a four year (first two events) cycle to a two-year cycle (all events since 1991). Their event changes location every year.
Cycling:
The UCI Road World Championships moves every year to a different location with a list so long I'm not even going to name them, and the winner is awarded the rainbow-striped jersey. However, arguably the most prestigious and well-known athlete/race in all of the cycling is the Tour De France, which never moves out of France although the course changes every year.
Triathlon:
The Ironman World Championships has never moved from Hawaii, a location that inconvenient for almost everyone racing. However, because the sport has been around for 30+ years and is established, I haven't seen that many requests to move it. People just accept this as the home to the championship without question.
Strongman:
World's Strongest Man started in the US and now bounces around every year. It has been in the Bahamas, France, Iceland, Spain, South Africa, Morocco, Zambia, Malaysia, China, Malta and Botswana just to name some of them. This situation has to be very inconvenient for the athletes who take up two airplane seats and probably need to pay for much of their travel costs out of pocket.
IFBB Bodybuilding:
Mr. Olympia changed location for the first couple of years bouncing between the US (such as NYC, Columbus, and Las Vegas) and overseas locations such as Sweden, Italy, Finland, France, South Africa but now calls its home in Las Vegas, NV.  Since it moved there in 1999, every Mr. Olympia is held there making it more convenient for the organizers and more predictable for the competitors.
Where am I going with this and does the championship need to move?
The answer to that is decided by the industry as a whole. As a "new" sport we have the ability to shape the sport as we see fit for the future. If the industry wants to move championships every year that might be great but it also might be a disaster. Not every venue is great and not every venue will deliver the same experience. For example, the Blue Mountains venue, due to the shops, hotels and surrounding area, was way better than Kings Domain in Ohio. I think anyone would have a hard time arguing the other way around based on surroundings, not the course. Furthermore, all of these companies are US based (OCRWC, Tough Mudder, and Spartan), even though they have some presence overseas due to races or partnerships they call the USA home. Organizing, getting sponsors, planning and then setting up a race at a location that requires a 12+ hour flight, adds a logistical change to the staff that most athletes don't consider when they want race directors to switch locations.
While it is more convenient for our international OCR family overseas if we hold the event in the Eastern Hemisphere at some point or on a re-occurring basis, I would hardly say "it has to move."   As you can see from the above list, "World Championship" events occur in all sorts of ways from yearly to a four-year cycle and from one location to a new location every year.  However, none of the other sports I looked had a schedule where they did a couple of years in a location before switching to a new one every 2-4 years. None of them have a rotation where they stay in the US one year and overseas the next, bouncing back and forth. Then again, OCR a sport like none other.  Furthermore, OCR presents challenges from an athlete and a race director standpoint that is unlike anything else. The bottom line is a sport can thrive by having a rotating location or the same place that becomes an icon for our sport, and the future is what we, the OCR industry, make it.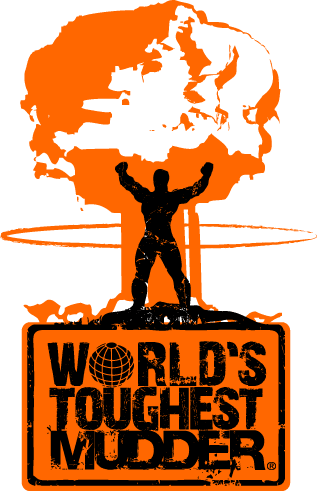 Olympic map found via Google search from website Mapsoftheworld.com
Ironman Hawaii sign found via  Google search from website best-big-island-Hawaii.com
---
Disclaimer: The viewpoints expressed by the authors do not necessarily reflect the opinions, viewpoints and official policies of Mud Run Guide LLC, or their staff. The comments posted on this Website are solely the opinions of the posters.