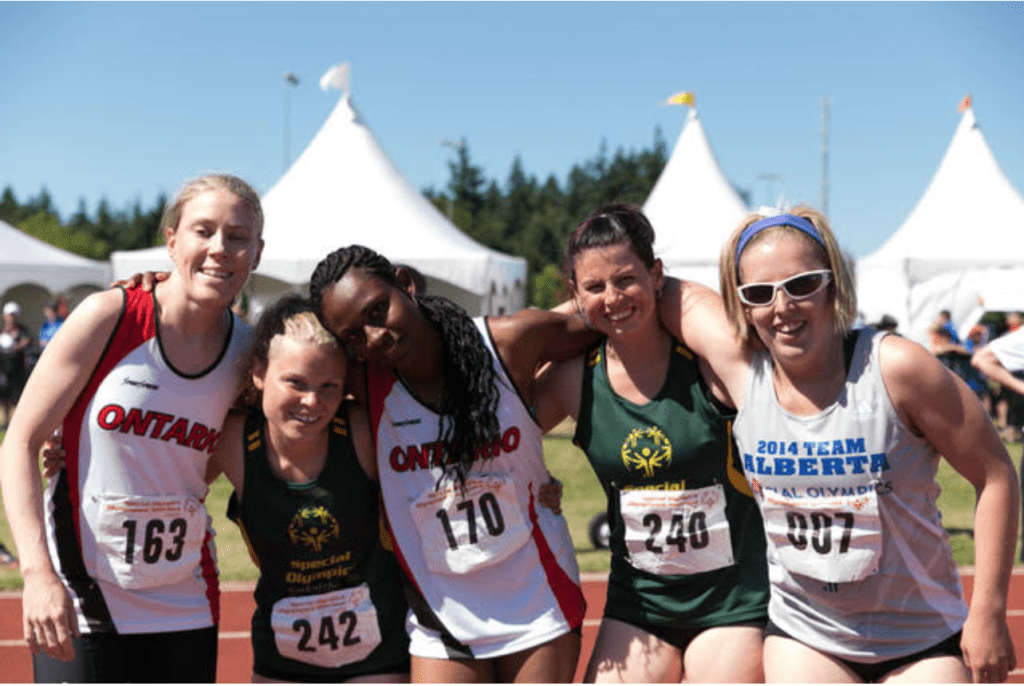 After 5 successful years putting on fun-filled, action-packed events across Canada, Mud Hero has established its first official charity partnership with Special Olympics Canada. Event participants at Mud Hero will have the opportunity to run in support of Special Olympics Canada, fundraise and collect pledges for the charity.
"Partnering with Special Olympics Canada was a natural fit for us. We are all about active, inclusive fun for absolutely everyone and celebrating the emotional accomplishment of overcoming a physical challenge. The core values of Special Olympics Canada and global milestones of raising the bar for humanity everywhere were truly what drew us to this cause. We're so excited to have Special Olympic Athletes, their families and supporters as part of our Mud Hero Family." – Adam Ruppel, Co-Founder of Mud Hero
In addition to promoting the Special Olympics Canada brand, cause, and star athletes online and at each of their events; Mud Hero will be welcoming volunteers from Special Olympics Canada to help increase funds raised at every stop across the country.
"Last year, we were able to raise over $170,000 for charities, we hope to make that number $200,000 and look forward to working with the team at Special Olympics Canada and our Mud Superheroes everywhere to make that happen" says Ruppel, who himself was a pro athlete that has worked with Special Olympics Canada supporting their events in the past.
Mud Hero registrants who choose to run for a cause are known as Mud Superheroes and receive special recognition from the Mud Hero community for their philanthropic endeavors. Getting active for a cause is what drives the passionate Canadian athletic community.
---
Use discount code MRGMUD17 for $5 off your
Mud Hero
registration!
---