The official rules for Toughest Mudder have been announced! We have less than 40 days until the first event, so now we're shaping up for the competitions. It's time to look in detail at the prize structure and what they're offering/requiring for Toughest and World's Toughest this year. Let's jump into it.
Firstly, these are the ONLY requirements to participate in World's Toughest Mudder 2017. There has been much confusion on this topic:
The insane thought that doing a Tough Mudder for 24 hours is fun, inspiring, and/or a good idea.

The resources to purchase a WTM ticket, and the means to get yourself to Vegas from November 11th to 12th, 2017.

If anyone tells you different rules and you're unsure, run 5 miles then refer to rules 1 & 2.
Let me highlight this again: you do not need to run a Toughest to run in WTM!
The rules that were released clarify what you need to do to earn cash money at WTM. So let's understand what that means. Last year, the top 5 men, women and teams earned cash at WTM. So if you think you're going to be top 5, then this pertains to you. If you don't think you have a shot at this, then you're running for bragging rights.
Your performance in Toughest Mudders will sort you into 3 categories of racers: the crazy masses, contenders, and elite contenders. To join the crazy masses, see above.
What is a contender?
A contender is a man or woman who pay possibly be a top 5 individual or a member of a top 5 team at WTM, and therefore may earn money. To prove that you may attain this lofty status, you need to run 25+ miles during any Toughest. It does not matter how far anyone else runs. You just need to get past that 25-mile mark.
If, for some reason, you do not or cannot run 25+ miles during any Toughest, you can submit an application to be a contender. Mudders from Australia and Asia, we're looking at you.
What do you get for being a contender?
To give you the best shot at being top 5, you get some perks: a custom bib and premium pit placing at WTM. Basically, this means that we can recognize you on the course and you don't get stuck with a bad pit spot that'll waste your time in your run for the podium. If you do get that coveted top 5 spot, then you'll get cash money.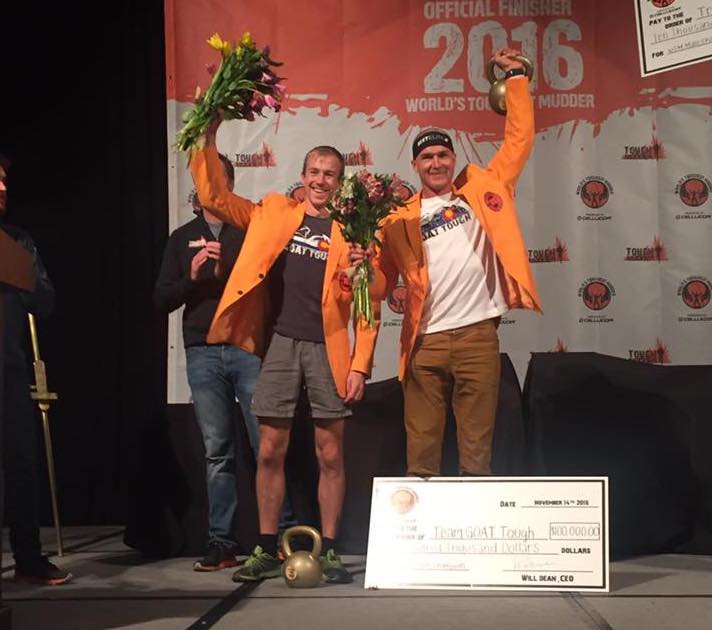 What is an elite contender? 
So you think being a contender isn't good enough for you? Well, this is for you. You want to be able to earn cash money at WTM, and you want the easiest path to that goal. To prove that you deserve this, you have to be top 5 at any Toughest. That totally makes sense because if you're claiming you'll be top 5 at WTM, you have to prove you can be top 5 at a smaller event.
What do you get for being an elite contender?
 You get everything you get for being a contender, plus a super spiffy bib and eligibility for bonus prizing at WTM.  So far, the only bonus prizing of WTM that we've heard of is the $100,000 for the winning team over 100 miles, but we don't know if that'll be expanded this year to other bonuses.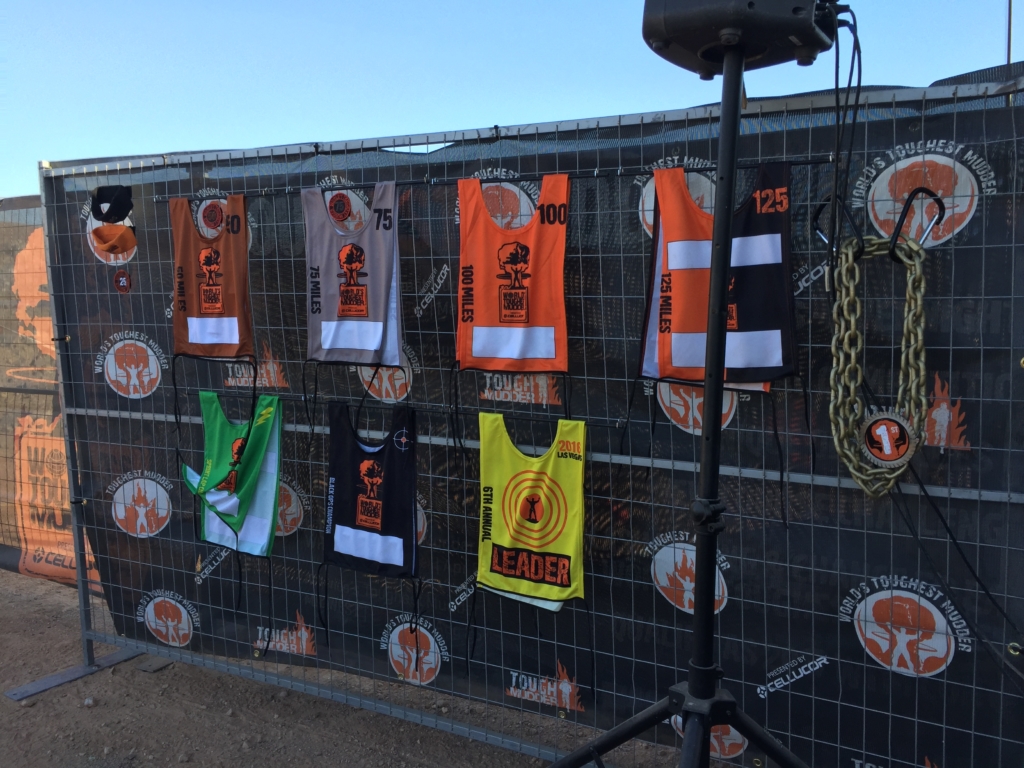 But I want to earn money NOW!
Okay, okay, we've been talking a lot about future cash money earned at WTM. Now is the time to talk about how you can earn money to fund your run at top 5 at WTM. Firstly, there is no team division at Toughest Mudders, so you have to earn this all by yourself. Next, here's the prize breakdown for males and females:
1st place: $5,000 (4,000 GBP) + $5,000 bonus if you run 50+ miles
2nd place: $2,000 (1,500 GBP) + no bonus
3rd place: $1,000 (800 GBP)
4th place: $500 (400 GBP)
5th place: $250 (200 GBP)
All competitors above 50 miles: a special 50+ mile patch
All competitors above 25 miles: a special 25+ mile patch and contender status
All finishers: a unique event patch
But we're not finished. There's one last way for you to earn money: the annual mileage bonus award. For this, your highest mileage at up to 3 Toughest Mudders will be added together. If you ran more of those miles than anyone else, you get another bonus $10,000.
But what does this mean for me?
First of all, if you're not going to be top 5 at a single Toughest Mudder, you don't need to worry about any of the prize money. It'll just mean that there will be more people in front of you vying for a significant amount of cash. If you think you have a shot at top 5 at a Toughest, then you might be able to earn a little money. If you have a shot at top 5 at WTM, then you've got an extra hurdle where you can get some benefits from showing your skill early. And hey, if you get top 5 at a Toughest, you'll get some money to help you towards top 5 at WTM. If your name is Ryan Atkins, Trevor Cichosz, or a few other super elite endurance athletes, you could stand to win a significant amount of cash on the way to WTM: up to $70,000 if you win every Toughest with 50+ miles and then will clearly win the most annual miles. That'll help fund your professional OCR career and bring in money from winnings in addition to your sponsorship deals that I know/hope you have.
If you're not thinking about top 5 at anything, then you just read an article with hyperbolic phrasing for fun and will look forward to enjoying the spectacle of some pretty awesome athletes competing at some tough endurance events. The ultra-running community rarely, if ever, sees prize money like this, so this will be a welcome change for the future of professional ultra-OCR.
Also, you may notice that they haven't quite specified the logistical rules of Toughest. They hinted at the Carb Load Dinner of WTM16 that there will be an obstacle-free sprint portion and a buffer period after 8am to finish the lap you're currently running. They did reveal that there will be two distinct 5-mile courses that you'll cover at Toughest, but that's just a teaser at this point. So, in true Tough Mudder fashion, there are more rules to come!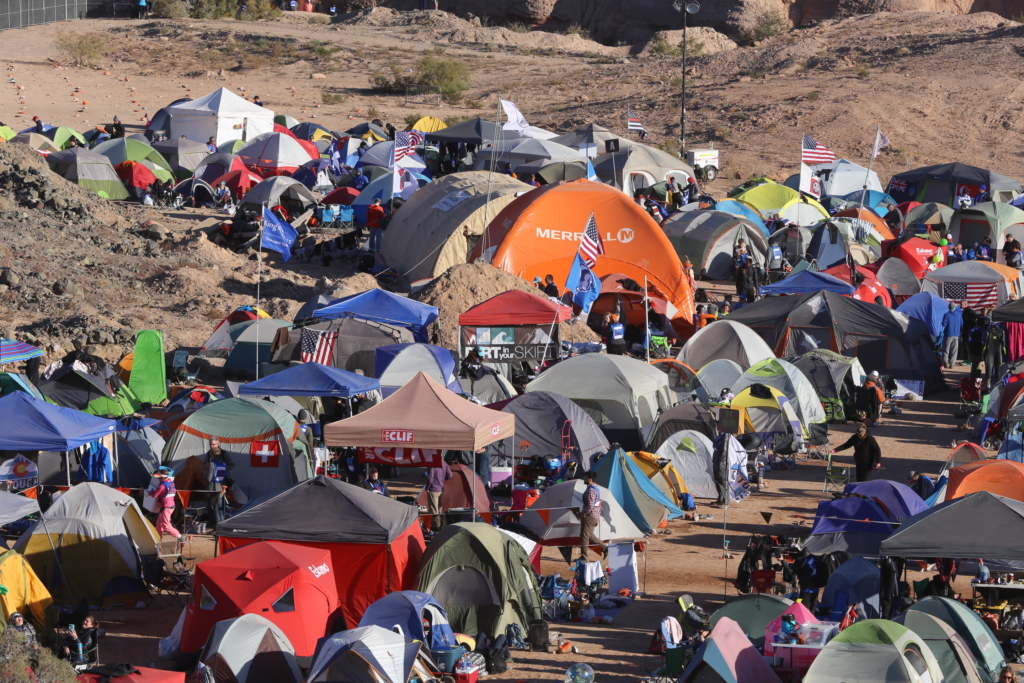 ---
(For the astute readers, you'll notice that the free WTM entry for 40+ miles at a Toughest Mudder has been removed. I mentioned in a previous article that this would be totally obtainable, so Tough Mudder probably realized that there wouldn't be much bang for their buck to still offer this. Sorry.)
---
Find a Tough Mudder or Toughest Mudder and save.