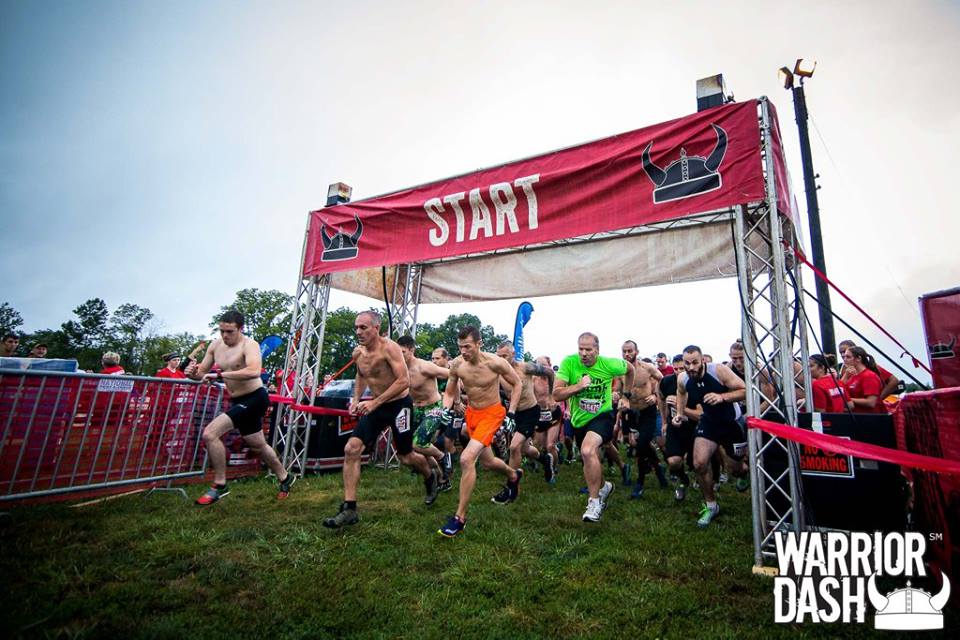 Warrior Dash continues to partner with large companies around the United States and beyond. Yesterday, Warrior Dash announced a continued partnership with State Farm for the 2017 obstacle racing season. Year after year Warrior Dash continues to be a fan favorite when it comes to a fun 5K obstacle race. For those who are competitive Warrior Dash offers one competitive heat in the morning which is an OCR World Championship qualifier.
---
State Farm is 'here to help' Warrior Dash competitors
Chicago, Ill. – March 13, 2017 – Warrior Dash, the 5K obstacle course race that more than 3 million people have completed since 2009, today announced the return of State Farm as part of the 2017 Warrior Dash season.
State Farm will continue their presence in Warrior Dash's one-of-kind, post-race festival. Here to help before and after competitors get down and dirty on the course, State Farm will have branded duct tape to secure shoes and laces along with floor mats and seat covers to protect vehicles from the mud. The large festival display will also feature yoga mats, agility ladders, jump ropes and more.
"We are thrilled for State Farm to continue their support of Warrior Dash," said Ryan Kunkel, co-CEO of Red Frog Events, the producers of Warrior Dash. "State Farm and their highly interactive and creative brand will continue to add an exciting festival element to the Warrior Dash experience."

"State Farm is proud to collaborate with Warrior Dash," said State Farm Marketing Manager Mandy Laux. "We are here to help support this event and its over three million participants."
In addition to State Farm's festival display, the Warrior Hangout offers something for everyone. Participants and spectators alike can enjoy a live DJ, more photo opportunities, lawn games and a full lineup of contests like tug-o-war, dancing, best beard, costume, and more. With more shade and seating options available, the festival remains free of charge and open to the public.
---
Find a Warrior Dash near You! 
Use code 5MRGWD3 for $5 off your Warrior Dash registration
---