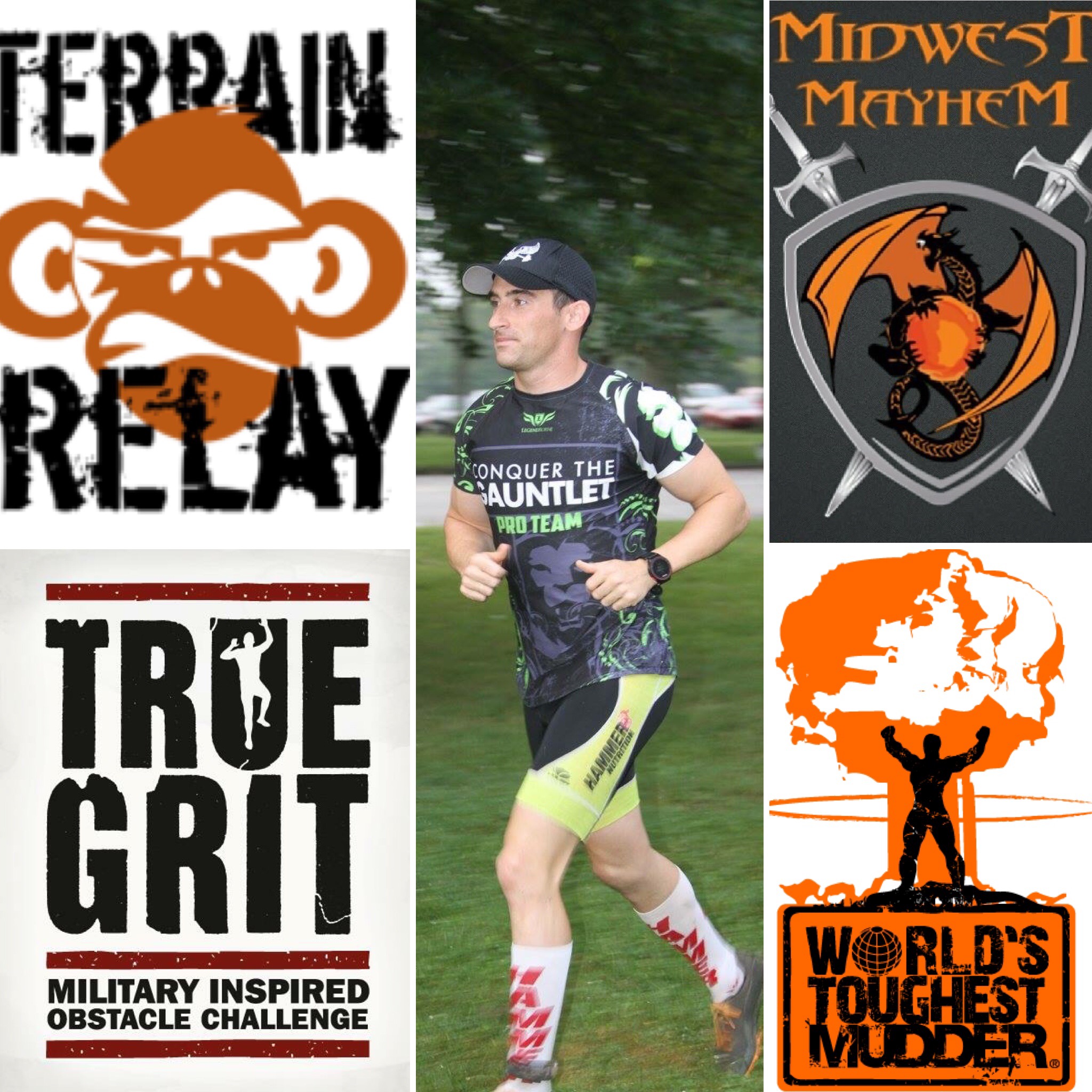 Obstacle Course Racing is a sport built upon extremes.  Athletes are always looking to make things harder running up mountains with more challenging obstacles for longer distances.  From this, the niche market of Ultra-OCR has risen focusing on multi-lapping events that typically are available in two formats, the 8-hour events* and the 24-hour events.  While several 24-hour Ultra-OCRs have risen and fallen** in the last couple of years, there are currently four active ones.
In 2016, I ran OCR America, a seven-day, seven venue OCR event that involved running an average of 23 OCR miles a day for a week.  The event totaled 161 miles, 31000+ feet of elevation gain and 1000+ obstacles spanning from Vermont to Oklahoma.  In the process I raised $3500+ for the charity Folds of Honor, providing scholarship money to children whose parents were wounded or killed in service of our country's military.
In the spirit of OCR and continuing to push the boundaries, my goal for 2017 is the Grand Slam of Ultra-OCR.  Over the course of a year, I will run every 24 hours OCR in the world*** (that I know of).  The plan is not only just to finish, but to do well, hopefully finishing on the podium or at least in the top 10.
Here is a quick look at where you can find me this year running around in circles all night:
April 1-2: Terrain Racing Relay 24 near Phoenix, AZ (finished 2nd)
May 27-28: Dirt Runner's Midwest Mayhem near Chicago, IL
June 10-11: True Grit Enduro 24 near Sydney, Australia
November 11-12:  World's Toughest Mudder near Las Vegas, NV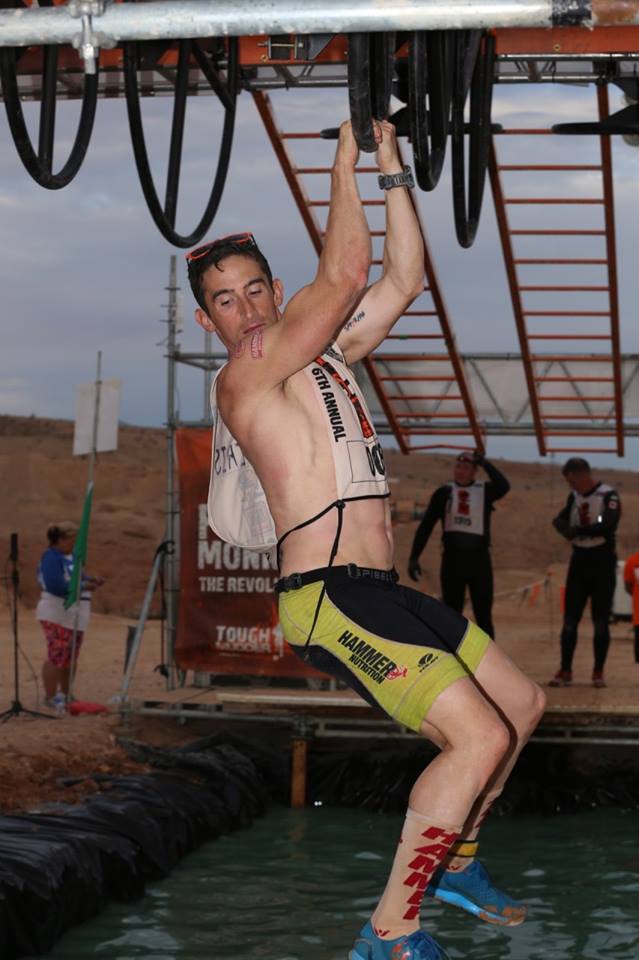 Typically, it takes me about a month to fully recover between 24-hour events.  That means it is a month before I can start training regularly again. It typically takes about two months before I'm ready to race again at my maximum potential.  Add in the fact that I get sick after almost every 24-hour event I have completed, and things get more complicated.  This means I will be balancing performance, training and possible disaster to try and accomplish this goal.
2016 was OCR America, 2017 will be the Ultra-OCR Grand Slam, and 2018 along with 2019 are still secrets that you will find out in the appropriate year.  Train hard, run long and fuel right.  I hope to see some of you out on the course this year at these events, Toughest Mudders or just multi-lapping shorter courses like Conquer The Gauntlet.  Let the suffering begin…
*like Shale Hell, BattleFrog Xtreme (RIP), Toughest Mudder and Bonefrog's new races…just to name a few
**no longer active are events like BattleFrog Xtreme 24, Sweden's Toughest Xtreme Relay and Malaysia's Viper 2 Four
***Shale Hell's 24 hr event was originally on the schedule but was canceled at the end of April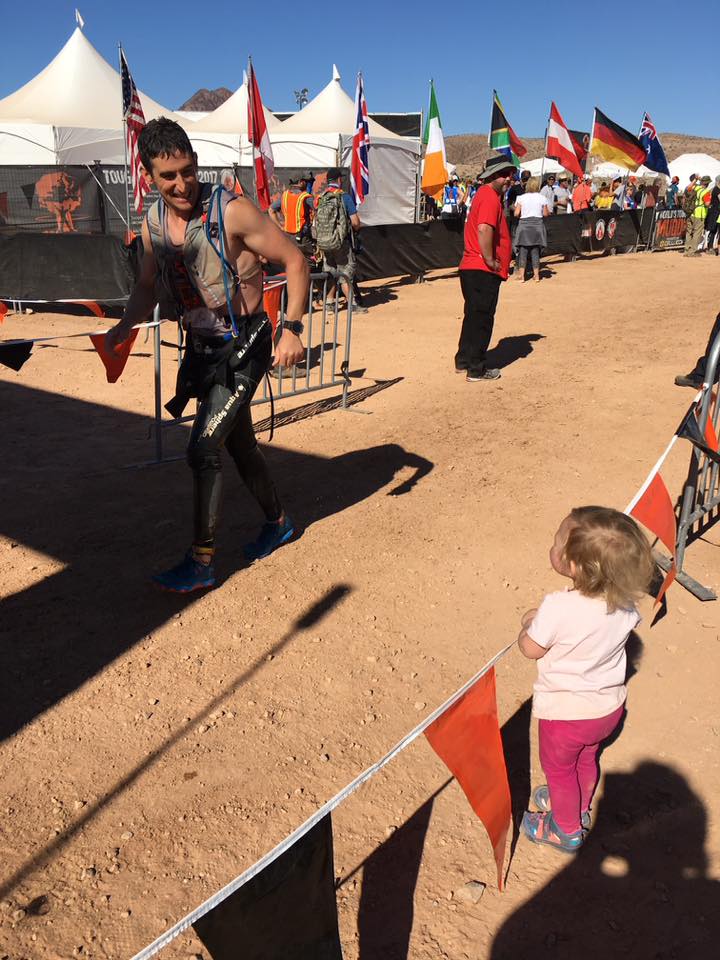 ---
Disclaimer: The viewpoints expressed by the authors do not necessarily reflect the opinions, viewpoints and official policies of Mud Run Guide LLC, or their staff. The comments posted on this Website are solely the opinions of the posters.