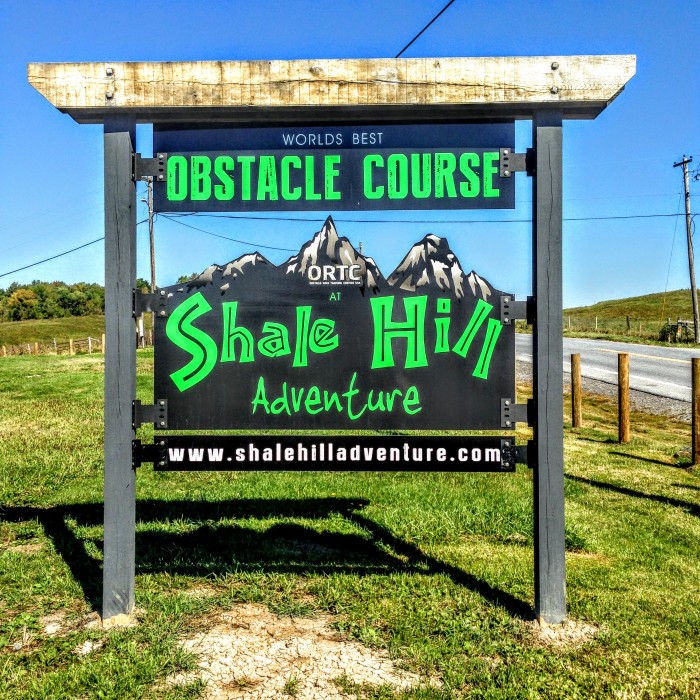 Driving down the 22A in Vermont, cell phone service goes in and out cows and farms are more plentiful than people. It's not uncommon to get stuck behind a tractor or two driving down the road. Benson, Vermont barely a blip on a map just north of Fair Haven, Vermont is probably best known for maple syrup, and dairy farming. Just past the sign for the town of Benson a large obstacle towers over the corner of a hay field with a small sign on it reading Shale Hill.
Shale Hill is truly obstacle racing's Field of Dreams and Rob Butler is the real life, Ray Kinsella.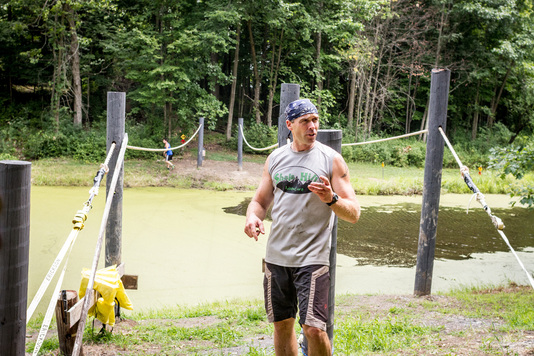 Rob Butler relocated from Pennsylvania to Vermont just before the obstacle racing world took off. He is a builder, tinkerer, and true entrepreneur. Shortly after moving he began to transform their 160-acre farm into his own personal obstacle playground. He took his extensive years as a builder and structural engineering knowledge and began to apply it to his own obstacles. Many have come to know his obstacles as Robstacles as he is known for combining several elements into one obstacle. His 10K course claims over 50 official obstacles but it closer to 70 when the different elements are broken down. These Robstacles often look like familiar obstacles but include some sort of twist, making them a whole new experience for even a seasoned racer.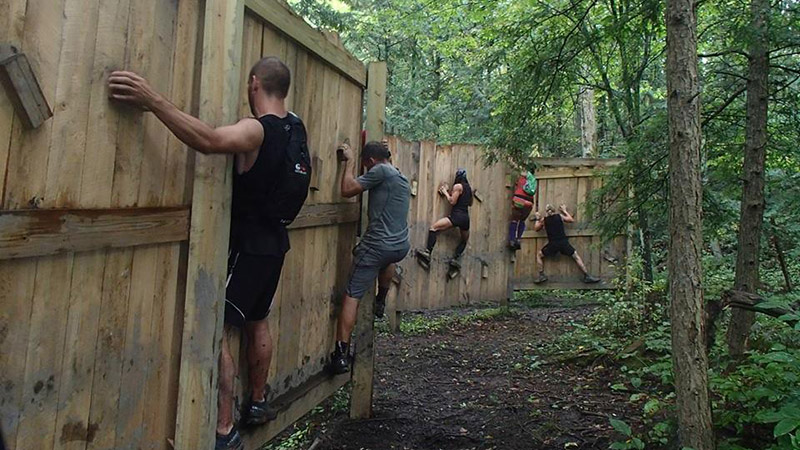 As Rob built they started to come, at first, it was his friends, then friends of friends. Eventually, the backyard course started to take shape and became Shale Hill Adventure Farm and Butler coined the term ORTC – Obstacle Race Training Center. Butler's backyard playground has turned into one of the best-kept secrets in the sport of obstacle racing. Shale Hill hosts several events a year. Butler also hosts several races for the everyday racer throughout the year as well as hosted the first Obstacle Race wedding, the private race started with a wedding. His training facility is open 365-days a year and a simple phone call, and walk through gives anyone access to this incredible facility.
Shale Hill is located in Benson, Vermont a town accustomed to cows, maple syrup, and honey but the neighbors have embraced the offbeat world that Butler has created on their sprawling farm. Shale  Hill is available for training groups and more. Butler might not be a household name in the obstacle racing world like some course designers but once someone tries Butler's course the same love/hate relationship can form. Butler is nowhere near done with his vision for Shale Hill and continues to build and improve. He truly has built it and slowly the obstacle racing community is making the trek to this fabled place in Vermont.
---