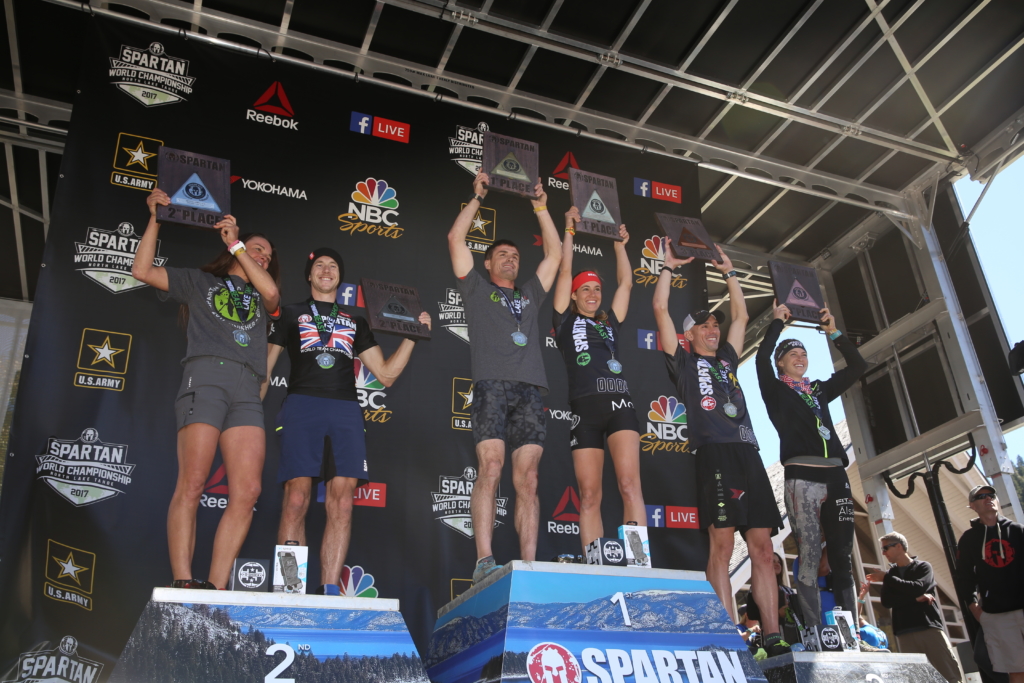 Spartan Race crowns Cody Moat and Lindsay Webster as the 2017 Spartan Race World Champions after a grueling 16+ mile course. Athletes from over thirty countries battled it out today on the iconic Squaw Valley ski resort outside of Lake Tahoe. Cody Moat would claim his second Spartan Race World Championships title (his first in 2012). Lindsay Webster claimed her first Spartan Race World Championship title.
The course this year featured more variation in the terrain which played well for athletes like Webster, Moat, Albon and other mountain runners. In the men's race, it was a battle between Moat and Killian for much of the race with Albon, Ryan Atkins, Ryan Woods, Hunter McIntyre, and Hobie Call trying to catch up. Call who announced for the whole season this would be his last competitive race took some moments to kiss his wife about 12-miles into the course telling her it was not his day (check out our live feed of the moment) but would continue to run and enjoy the rest of the race. Moat overtook Killian in the last couple miles and opened a gap for Albon to jump into second place.
In the women's race, Lindsay Webster took an early lead over Zuzana Kocumova (the 2015 and 2016 Spartan World Champion). The two ran within a minute of each other most of the race. They took a strong lead over the rest of the women's race after the long downhill descent. Webster was the first onto the last couple, the multi-rig but two holds from the bell dropped off the obstacle opening a spot for Kocumova to take the win. However, Kocumova also then fell off the rig which led to a burpee off to the finish line. Ultimately Webster captured the first place finish.
Spartan Race World Championships Men's Results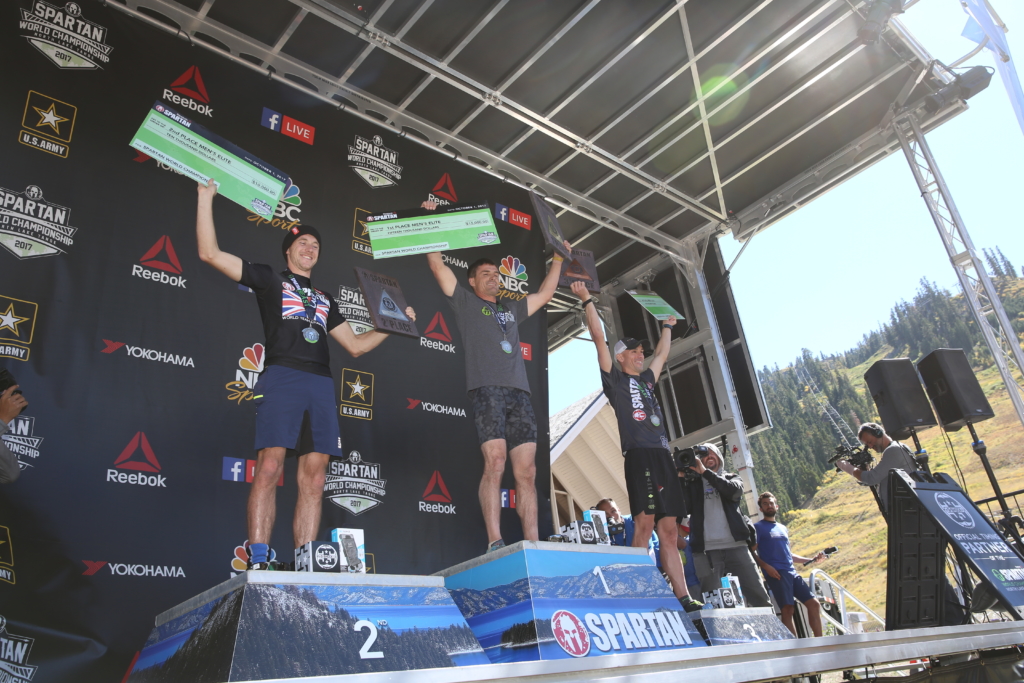 2017 Spartan Race World Championships Elite Men
Name
Country
 Time
Cody Moat
United States
2:32:34
Jonathan Albon
United Kingdom/Norway
2:36:11
Robert Killian
 United States
2:37:17
2017 Spartan Race World Championships Women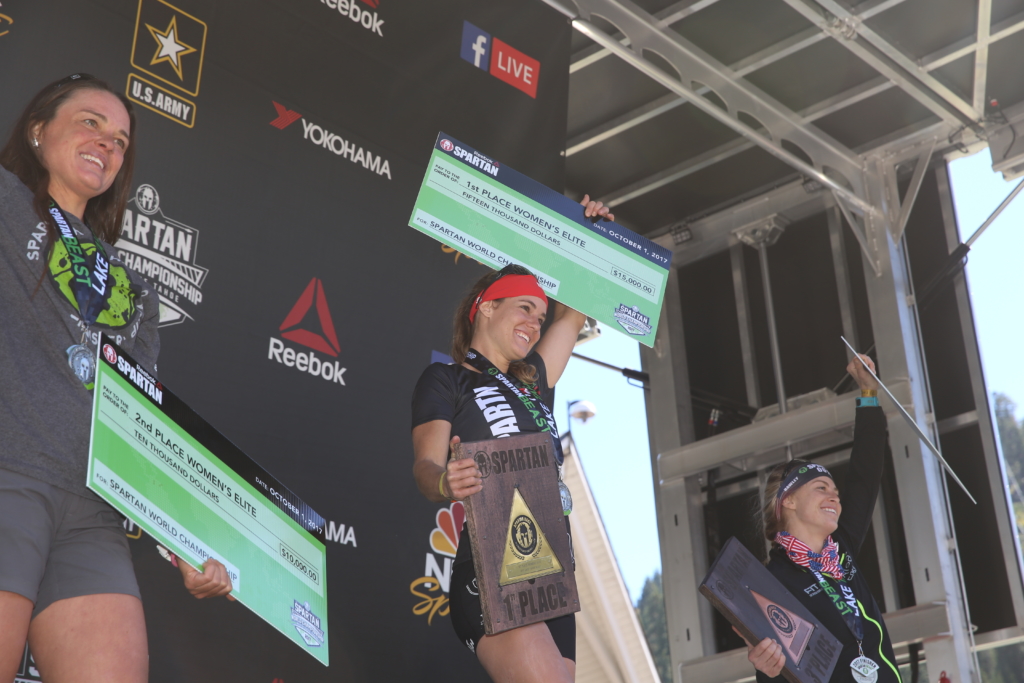 2017 Spartan Race World Championships Elite Men
Name
Country
 Time
Lindsay Webster
Canada
3:06:10
Zuzana Kocumova
Czech Republic
3:07:53
Alyssa Hawley
United States
3:15:19
Mud Run Guide's coverage continues tomorrow with live coverage and updates on the ground for the Spartan Race World Team Championships and the Ultra Beast. Look for coverage on our Facebook and Instagram pages.