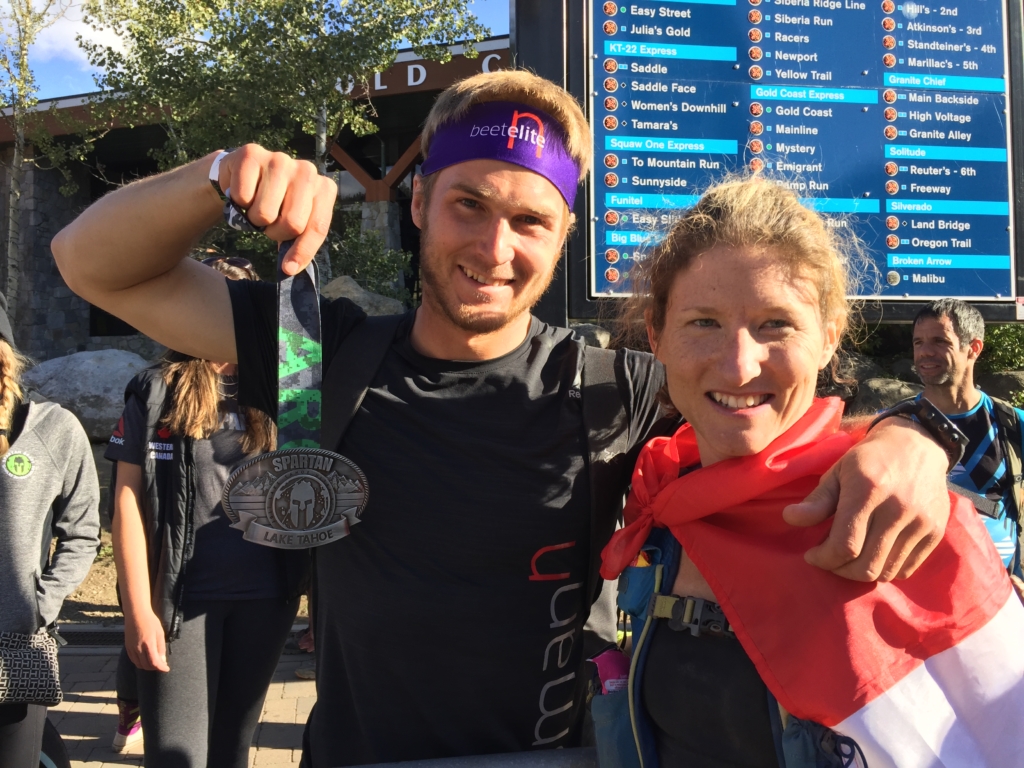 Early Sunday morning athletes lined up before sunrise to take on the Spartan Race World Championship course not once but twice. The Ultra Beast athletes kicked off at 6:00 am under the sounds of Jon Copper's bagpipes. Ryan Atkins mentioned at the press conference on Friday he would be racing both the championship race on Saturday and Ultra Beast on Sunday.
Atkins toed the line Sunday morning in a sea of headlamps, quietly and out of sight but quickly emerged as the leader by the spear throw. Atkins seemed to cruise through the whole course most of the race nearly an hour ahead of the rest of the field. At 6:40:05 Atkins would cross the finish line. Ivan Santana crossed the finish line at 7:22:29 nearly 45 minutes after first place. Isaiah Vidal crossed in third at 7:36:18.
In the women's race, it was all about Allison Tai. Tai took the lead early in the women's race and never looked back. She was all smiles all day as she made her way through the course. Tai crossed the finish line in 9:54:43 not only winning the race but also finishing in the top 10 overall. The second female Michelle Ford was nearly an hour behind Tai finishing in 10:50:38. Holly Robertson was the third female to cross the finish line, however when penalties were reviewed Robertson made an error after failing the Twister obstacle only doing 30 instead of the 60 burpee penalty. Robertson was disqualified for the error. Nicole McManus bumped up from the disqualification and was awarded the third place podium position finishing in 12:02:07.
Results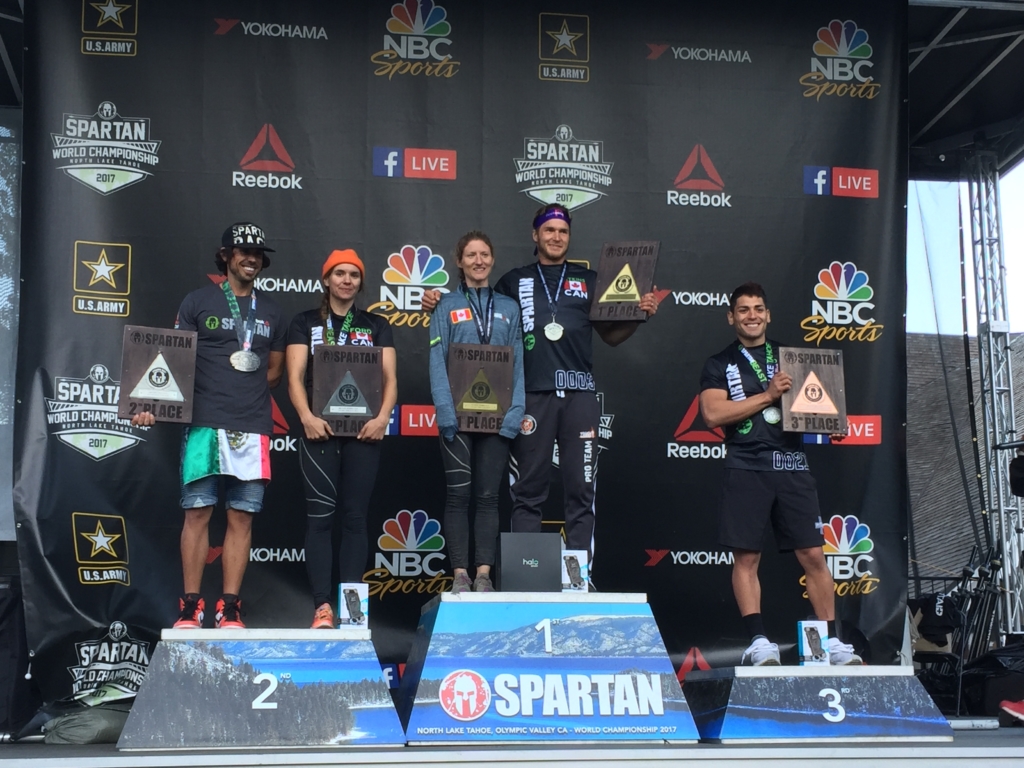 Ultra Beast Men's Results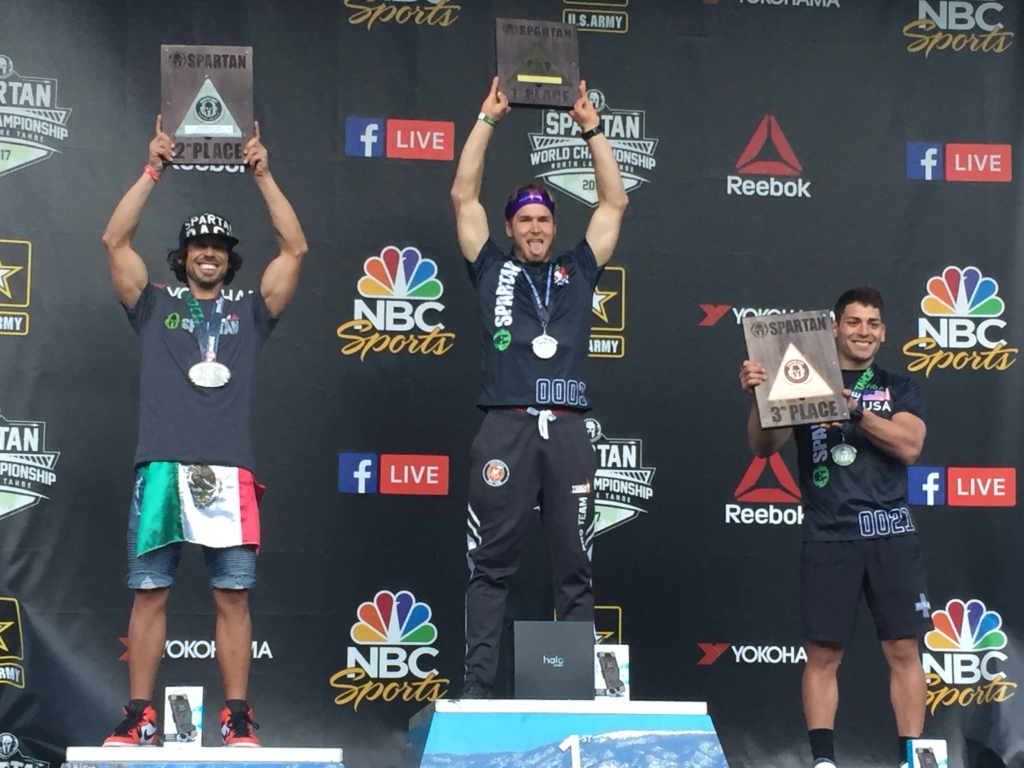 2017 Spartan Race World Championship Weekend – Ultra Beast Men
Name
Country
 Time
Ryan Atkins
Canada
6:40:05
Ivan Santana
Mexico
7:22:29
Isaiah Vidal
United States
7:36:18
Ultra Beast Women's Results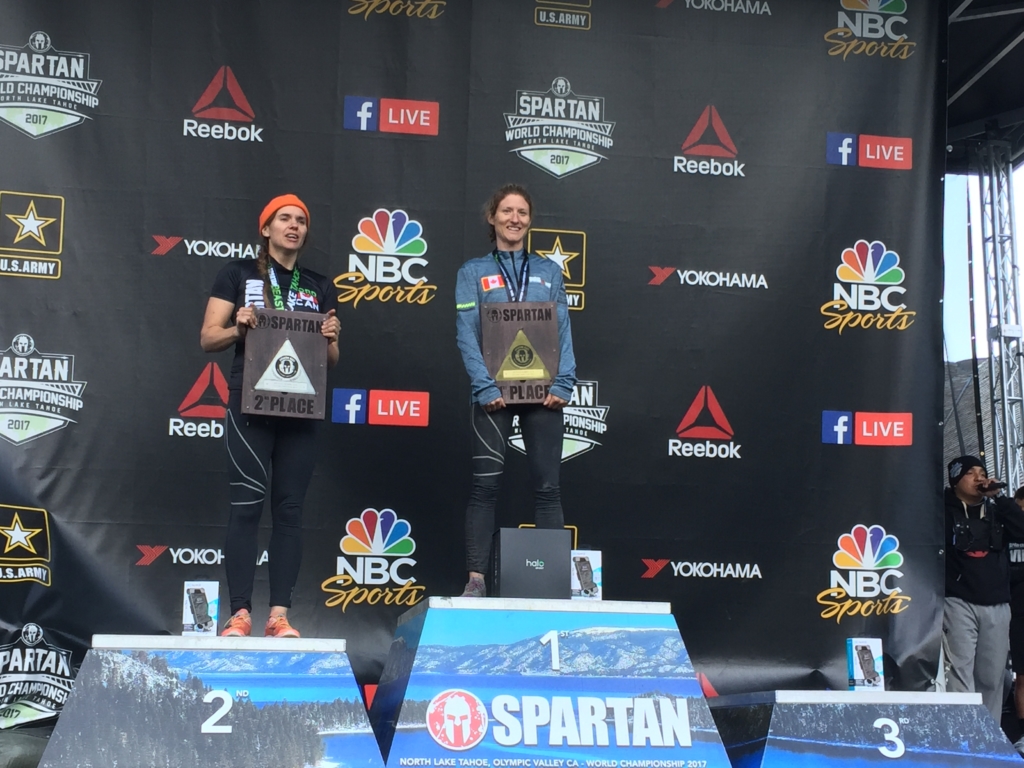 Spartan Race World Championship Weekend – Ultra Beast Women
Name
Country
 Time
Allison Tai
Canada
9:54:43
Michelle Ford
Canada
10:50:38
Nicole McManus
United States
12:02:07