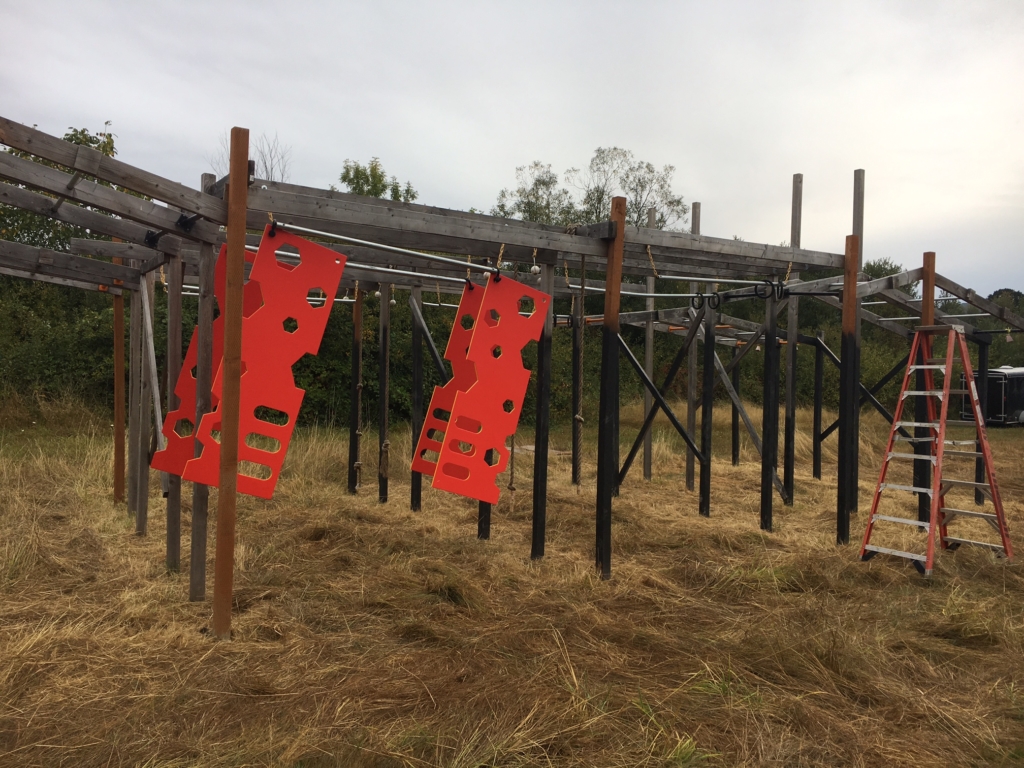 We're all fans of Tough Mudder, Spartan Race, Warrior Dash, and BattleFrog (RIP), but there's a type of race that can never really compare to the massive marketing Goliaths taking over the obstacle course racing world. This type of race continues to entertain both competitive and everyday mud runners who crave the next challenge but are not ready to drop another 200 bucks to play in the mud. Yes, it's the local OCR that continues to challenge, entertain and keep our passion alive for that shiny medal between the trifecta qualifiers.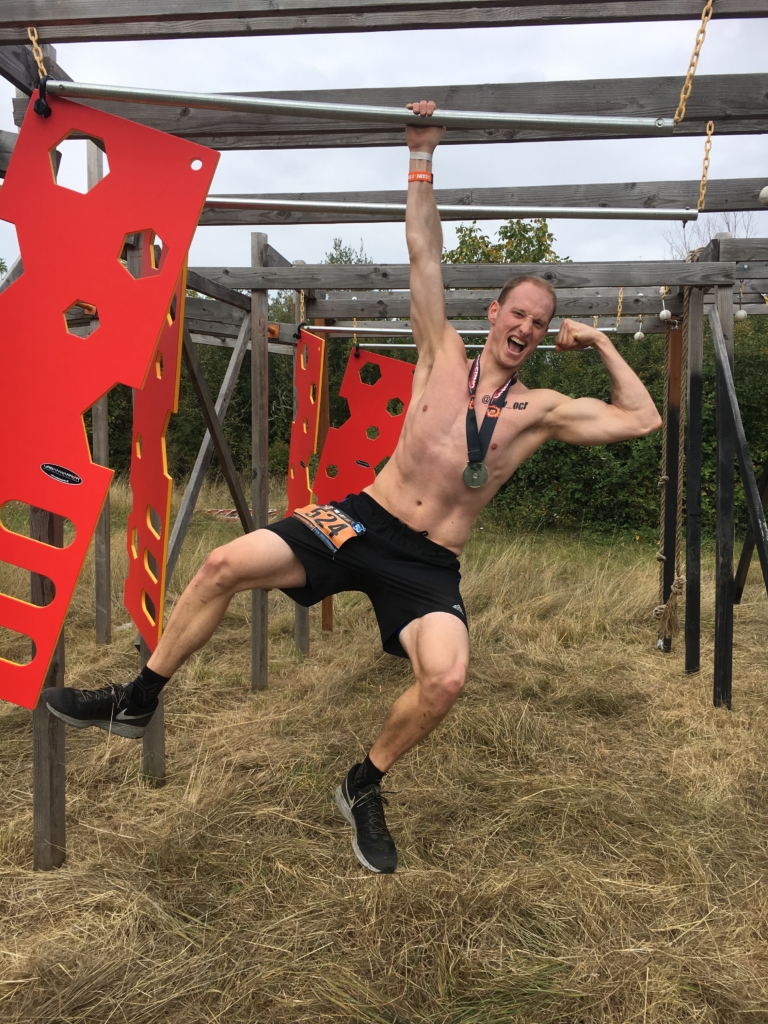 When was the last time you were able to quickly drive to a remote location outside of your home city and just hang out with your fellow OCR enthusiasts, with no worry about parking miles away from a starting line, or dealing with registration queues that will most likely make you miss your scheduled heat? If you live in the Pacific Northwest, specifically the Portland, OR area, you were treated to one of the best local courses out there, The Inferno, in September.
Local OCRs are some of the most exciting events on my personal race calendar for many reasons.
First, the camaraderie among competitors is tremendous – competition is fierce, but there is a strong feeling of friendship and family among those neighbors, peers, gym buddies and Facebook group friends, with whom you are very familiar.
The obstacles are a little bit shaky, the carries are a little more innovative and the additional challenges will question your training methods. The Inferno brought it with all-wood obstacles, cement block drag, multiple tire carries, a multi-rig that threw in American Ninja Warrior-inspired floating doors, box jumps, burpees, and battle ropes, plus a swim! The terrain was packed full of long grass, unstable trails and gravel roads, which was enough to keep post-race ice pack manufacturers in business for another quarter!
The Inferno provided multiple race routes, including a 4-mile, 9-mile, and half-marathon distance. If you were brave enough, you carried a tire on the middle or long distance courses for an additional accolade: the Golden Tire Award.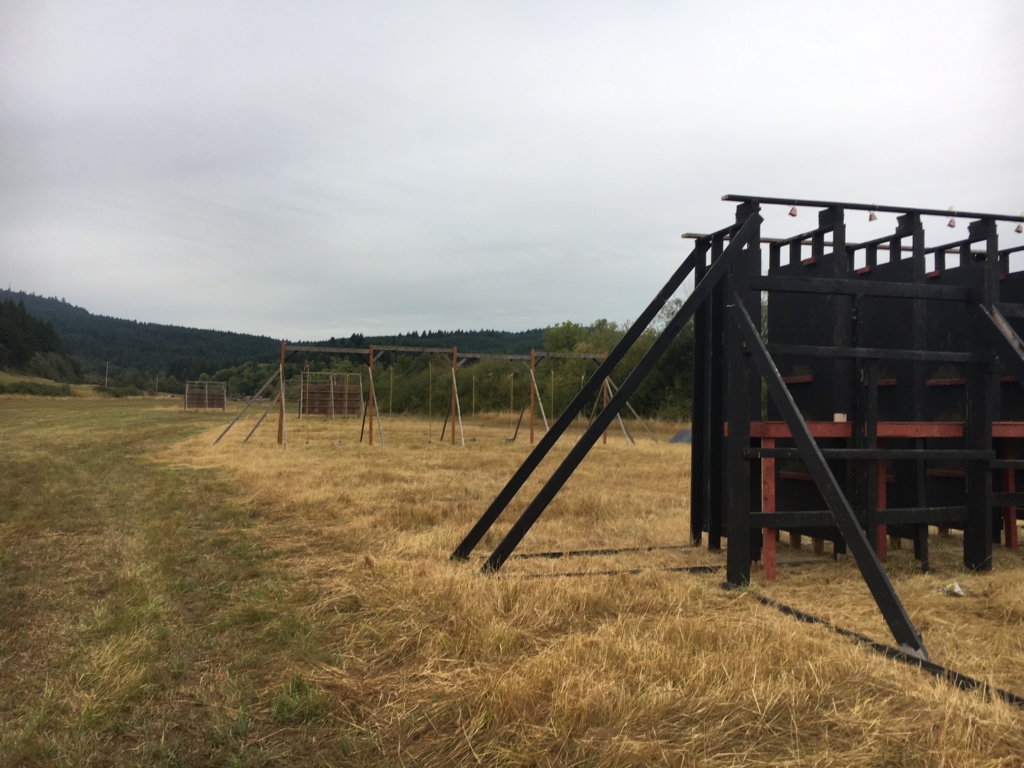 Of course, you can't beat the custom shirts and medals for a local race. It's great to have a headband or trifecta piece, but will your Instagram followers know the difference between races when you post that #MedalMonday pic?
Unfortunately, after many years of entertaining medal addicts in the greater Portland, OR area, The Inferno may be shutting its starting line for good. It is important to get as excited for your local OCR as you do for that next Spartan Race, Tough Mudder or Warrior Dash. The folks who own these smaller-scale races don't do it for the money, they do it for the passion and excitement on our faces as we cross the finish line. In short, get out there and earn as many unique local medals as you can, friends!
---
Disclaimer: The viewpoints expressed by the authors do not necessarily reflect the opinions, viewpoints and official policies of Mud Run Guide LLC, or their staff. The comments posted on this Website are solely the opinions of the posters.