Tough Mudder is bringing back some obstacle favorites in 2018 as they crack open their obstacle vault. In addition to that, the race organization is giving its fans the power to help shape which obstacles will make it onto the course in 2018. From now until December 31, 2017 "Mudder Leaks" will be revealing iconic obstacles from "the vault" and on January 1, 2018, the Mudder Nation will have the opportunity to vote on which ones they want to see once again.
---

 Tough Mudder, Inc. launched the countdown to the public release of the company's proprietary obstacle archive – "The Vault" – filled with blueprints, design renderings, whiteboard drawings, retired challenges and more of the 200+ obstacles designed by Tough Mudder's industry-leading innovation obstacle lab today. Mudder Nation will be able to find info on such classics as Ballshrinker and Dingleberries as well as unique obstacles such as Hot Shots and Massive Turd that only appeared on the course one time.
Tough Mudder will begin to disclose on "Mudder Leaks" at https://toughmudder.com/tough-mudder-obstacles-2018 from now through December 31st, iconic obstacles, and files from "The Vault." The remaining roster of possible "Vault" obstacles will be revealed on January. 11, 2018 when, for the first time in Tough Mudder history, Mudders will then be able to vote online that day on which obstacles they would like to see back on course in 2018. In addition these classic "Vault" obstacles, Tough Mudder will be debuting brand new obstacles for the new 2018 season on January 11th as well.
The first historic Tough Mudder obstacle from "The Vault" announced today on MudderLeaks at https://toughmudder.com/tough-mudder-obstacles-2018 is Human Gecko. This classic obstacle tested participants upper body strength while navigating across two walls decorated with rock climbing hand grips – all while dangling over a water pit.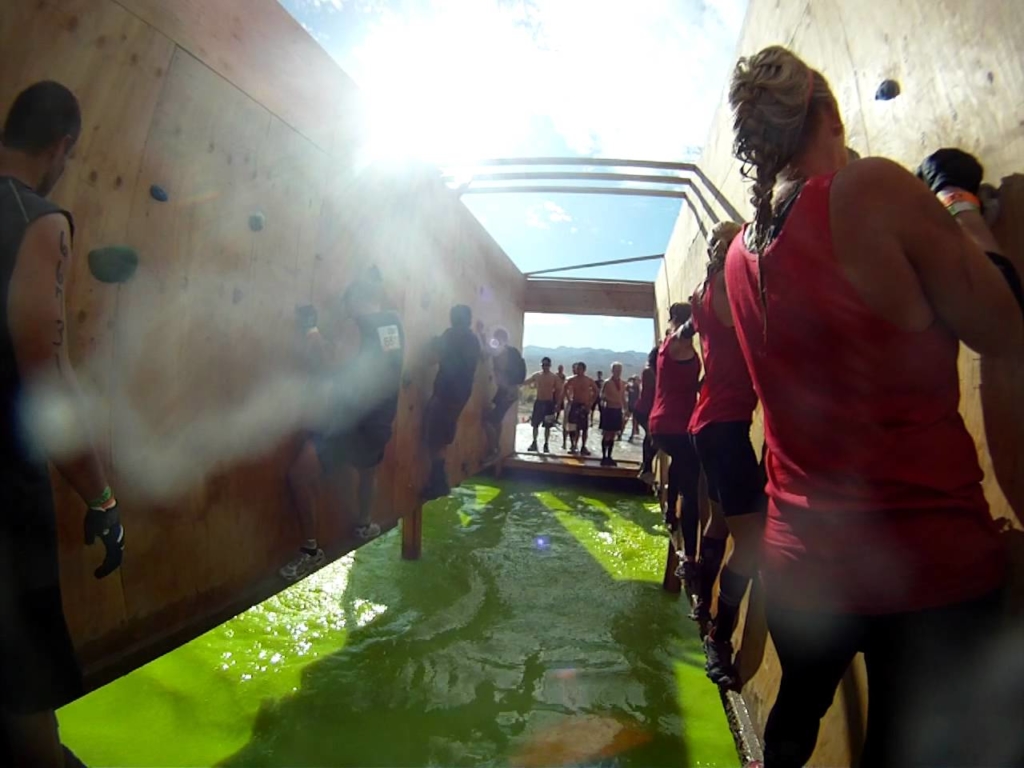 While the information released from "The Vault" is unpredictable, key dates to visit the website for information include: Nov. 23, Dec. 7 and Dec. 21. Follow @ToughMudder on Twitter, Faceboo, and Instagram, and follow hashtag #MudderLeaks for additional "Vault" secrets.
In addition to hints from the Vault, Mudders looking to get the inside track on more obstacle secrets should tune-in live to ToughMudder.com and the Tough Mudder Live Show Page on Facebook on Nov. 11th and 12th. The 24 Hour race is considered one of the most extreme endurance events in the world and, with an unprecedented 1,600+ competitors from 21 countries participating this year, is the ultimate Tough Mudder obstacle testing ground. World's Toughest Mudder features a five-mile loop course, containing diverse desert terrain, steep hills, mud pits and more than 20 obstacles – some might even be "Vault" leaks – which can only be found in this 24-hour, timed event.
The complete World's Toughest Mudder livestream schedule with more than 14 hours of programming is as follows:
World's Toughest Mudder Day 1 Kick Off:

Saturday Nov. 11th, 11am PST to 5pm PST (2pm EST to 8pm EST)
World's Toughest Mudder Midnight Special:

Sunday Nov. 12th, 12am PST to 1am PST (3am to 4am EST)
World's Toughest Mudder Day 2 Finish:

Sunday Nov. 12th: 7am PST to 2pm PST (10am to 5pm EST)
If one misses the Facebook Live Show, Mudders are encouraged to watch The World's Toughest Mudder one-hour special on CBS on Dec. 23 at 12 p.m. ET.