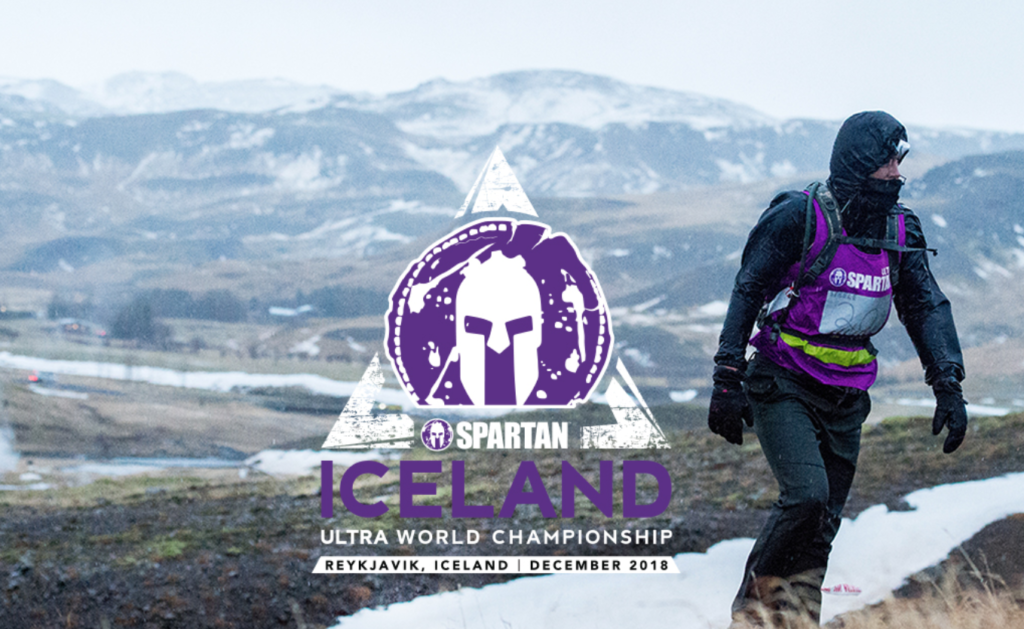 Spartan is upping the ante this year for the 24-Hour Spartan Ultra World Championships which returns to Iceland for the second year. The event is set to take place on December 8, 2018, with more than $125,000 in cash prizes on the line. The event will once again take place outside of Reykjavik and if it's anything like last year athletes will be not only braving the obstacles but also the weather on one of the shortest days of the year.
This year athletes who are looking to compete in this championship event will have to qualify at one of the 15 Spartan Ultra's around the world in order to race for the largest prize purse in obstacle racing history.
---
Spartans will once again stake their claim on the Land of Fire and Ice when the world's largest obstacle race (OCR) and endurance brand hosts the second annual Spartan Ultra World Championship outside Reykjavik December 8, 2018. The inaugural event in 2017 pushed competitors to their breaking points as Mother Nature unleashed her beauty and throughout the 24-hour event where athletes raced through unforgiving terrain, geysers, and signature Spartan obstacles. This year's event promises to offer much of the same conditions – with new twists and turns including an increased prize purse worth more than $125,000 USD.
"When the Northern Lights lit up the sky in the middle of last year's race, I took it as a sign that we needed to return," said Spartan Founder and CEO Joe De Sena. "The energy in Iceland was like nothing I have ever seen. The incredible natural landscape, grueling conditions and determination of the athletes, made the first Spartan Ultra World Championship one of the most challenging – and most rewarding obstacle races in history – and we can't wait to do it again."
The 2018 Spartan Ultra World Championship will challenge competitors' mental and physical abilities as they complete as many laps as they can around a 6-mile (10-km) course with more than 20 obstacles for a 24-hour period. The ultra-endurance race is Spartan's first fully gated event, open only to athletes who have completed a Spartan Ultra event in 2017 or 2018 under the guidelines set for their heat category. Regardless of course location, length, terrain type or environmental conditions, "Elite" racers must have finished an Ultra in less than 10 hours, "Age Group" in less than 13 hours and "Open" heat racers must have finished in less than 16 hours – in order to be eligible to race. The event is limited to 1,000 qualified participants on a first come, first serve basis.
"The grit and sheer will of racers at the inaugural Spartan Ultra World Championship was incredible and we're turning up the level of competition at this year's race even more, offering the richest prize purse in OCR history," said Spartan Vice President of Product David James Watson. "We look forward to returning to the storied land the Vikings first discovered more than 10 centuries ago to host another epic Spartan event for our athletes."
The male and female athletes who complete the most laps in the 24-hour time period will be crowned champions, with the top 5 competitors in each gender category sharing a $26,000 prize purse. New to this year's event is the addition of a $100,000 cash prize, offered only to the first competitor who completes 100-miles (160-km) in the 24-hour period, should anyone reach that distance. 2017's men's winner Joshua Fiore (USA) crossed the finish line with 71.1-miles (114.42-km) and the women's No. 1 Morgan McKay (Canada) finished with 57.5-miles (92.54-km). 2018's event will also bring special prizes and podium celebrations for the winners of Spartan's six Age Group categories.
The minimum Spartan Ultra distance of 50-km will earn racers a finisher's medal but, only the strongest will vie for the title and prize money.
The weekend also features a one-lap "Spartan Sprint," race, which takes place during the only four-hours of daylight available, and is open to adults of all skill levels, with no qualification needed. Athletes who register for the Utra event and do not meet the qualification standards by December 8 will be not be allowed to race. There are 15 Spartan Ultra qualification events across the globe.
---
Find a Spartan Race Near You!
Use discount code MRG10 for 10% off your Spartan registration!