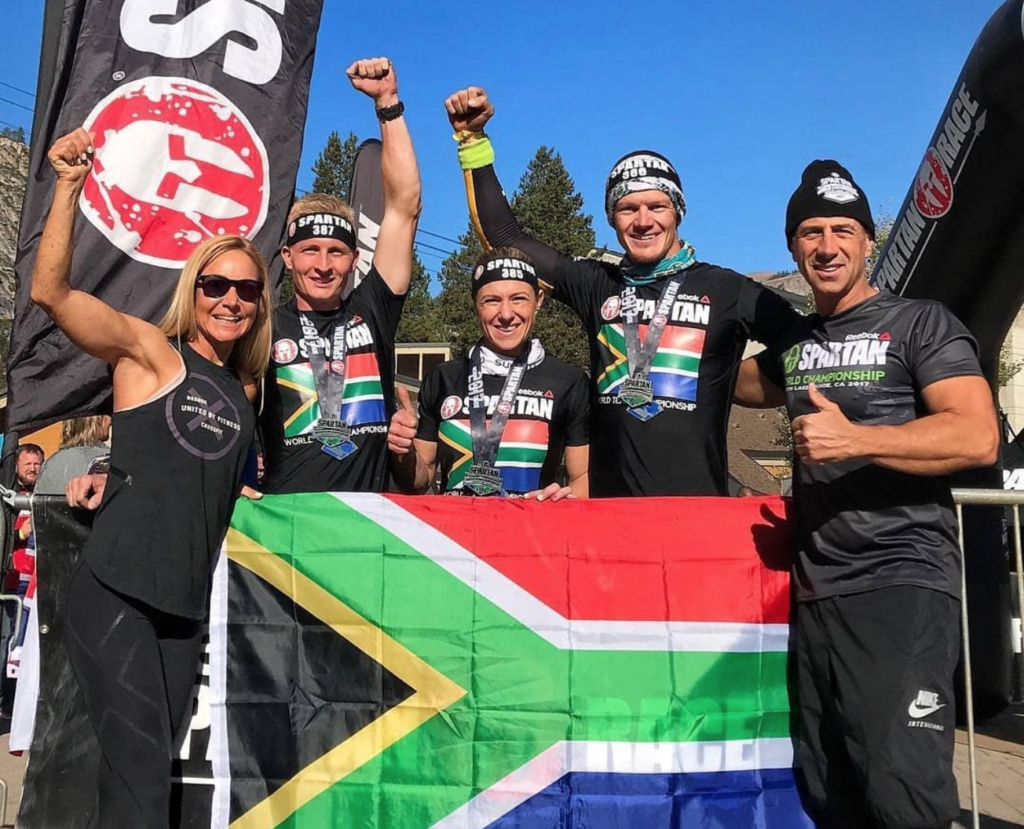 Spartan announced today the launch of the event companies first race in South Africa. The race is set to take place on October 27 outside of Johannesburg. With this announcement, Spartan will now host events on six continents. It was eight years ago today the first event took place outside of Burlington, Vermont. From that humble event with less than 500 athletes, Spartan has grown into a global sports empire. This announcement today shows the power of obstacle racing and its impact on the global sporting world in less than a decade. The event in Johannesburg will feature a Sprint, Super, and kids race.
---
The rugged trails, tough terrain and scenic views of Kings Kloof, just outside of Johannesburg, will play host to fire, barbed wire and pure grit during South Africa's first ever Spartan race October 27, 2018. The country's inaugural Spartan event weekend will feature three of the brand's signature obstacle race (OCR) distances including the fast and furious "Sprint," with more than 5-km of terrain and between 20 – 23 obstacles, a challenging "Super" with more than 13-km of terrain and more than 25 obstacles, and a Spartan Kids race.
Spartan events include race heats for athletes of all ages and skill levels, from beginner to elite, while the Spartan Kids races offer options for children as young as four-years-old. To register and for more information visit spartanrace.co.za.
"South Africa is one of the most established OCR markets in the world and we've made it our mission to bring Spartan here with the right partner at the right time, and the stars have aligned" said Spartan Founder and CEO Joe De Sena. "We can't wait to bring our world-class OCR events to the country's epic terrain for the already large community of adventure racers, and to build South Africa as a major destination for Spartan's around the world."
Spartan's entrance into South Africa marks the sixth continent where the brand holds events, further solidifying it as the world's largest obstacle race and endurance brand – currently offering more than 200 events across more than 30 countries for more than one million annual participants.
To bring the brand to the new country, Spartan enlisted Marco Caromba, who has long been at the forefront of South Africa's alternative sports scene. In 1994, Caromba, a South African native, became the first to offer commercial sandboarding in the country, and later became a prominent figure in extreme sports, from snowboarding to street luging to mountain biking. In 2015, Caromba opened the first OCR training facility in South Africa, BattleRush, which is located in Johannesburg. He also became the nation's first certified "Spartan SGX" coach. Caromba will now act as Spartan's operating partner in South Africa, working with the brand to produce Spartan events and support the brand in the region.
"I've long been a supporter of Spartan, having traveled the world to compete in races across the globe and found that I share the same passion for sport, fitness, grit and transformation as Joe [De Sena] and company." said Caromba. "The athletic community of South Africa has already embraced OCR and I'm excited to bring them a whole new level of sport, competition and most importantly, the passion of the Spartan community that we're excited to grow across the country."
Spartan events focus on sport and athleticism, pushing the bodies and minds of competitors to the limit across miles of unforgiving terrain while they conquer signature obstacles such as the Spear Throw, Bucket Brigade, Monkey Bars and Barbed Wire Crawl.