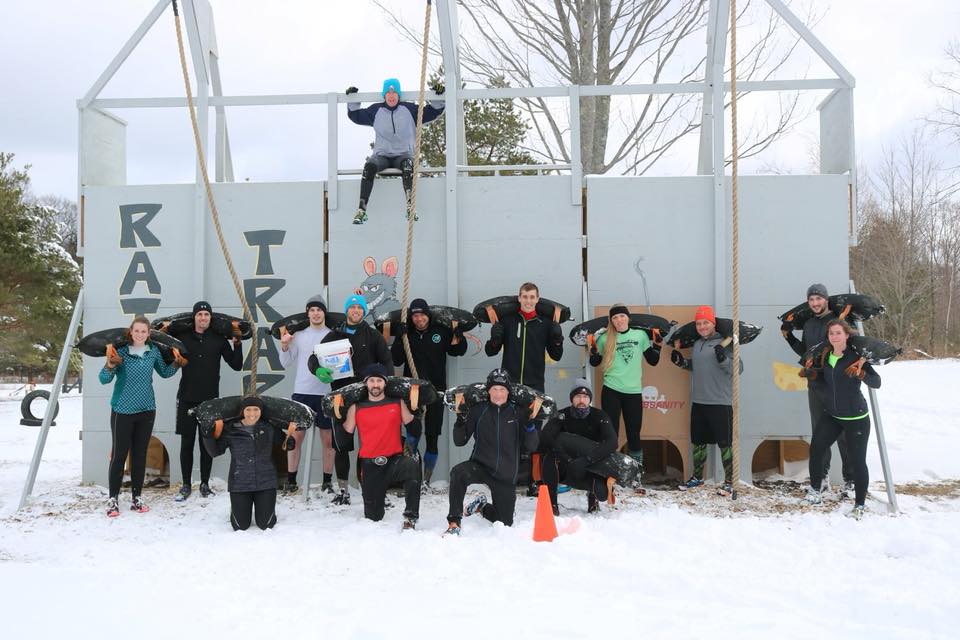 Whatever backyard setup you have for obstacle course racing it is nothing compared to the Newby family. The Newby's have a full 5k OCR Newbsanity (plus 5k Extreme Ravine trail run across the street) to practice on daily. They not only use it for themselves but have created an obstacle racing facility for the community to explore, train, and race.
Venue: Newbsanity
Website: www.newbsanity.com
Location: Binghamton, NY
Signature Obstacles:
Mandatory Completion 3 Tiered Difficulty Rig: Their rig has three different lanes with the most difficult sure to bring back flashbacks of BattleFrog. They also often change out the lanes and have even included floating walls as seen at OCR World Championships and Indian Mud Run in Ohio. Even their "easiest lane" the last time I was there required balance thus making it doable by anyone but not easy and definitely slower.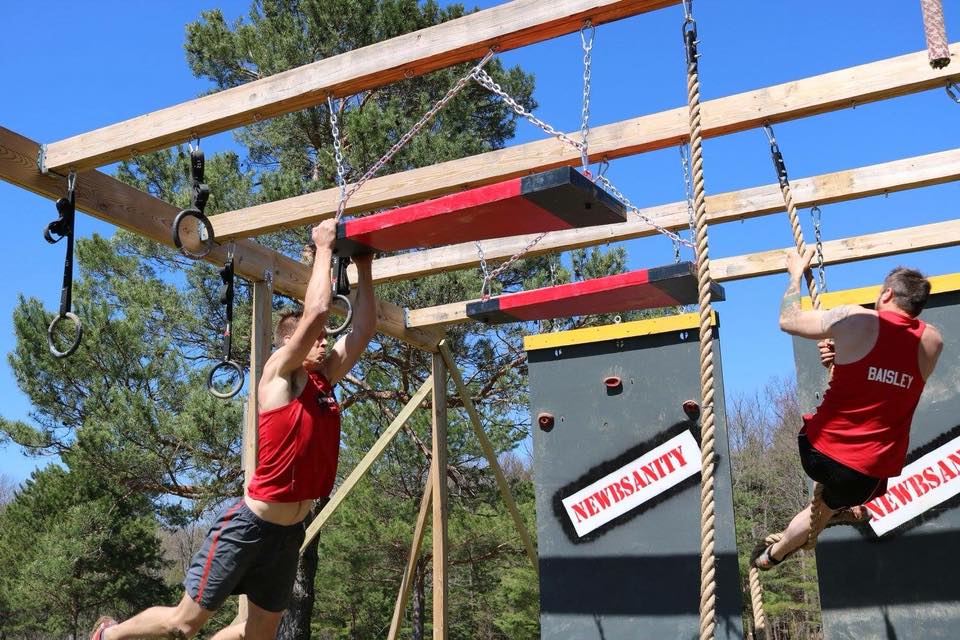 Balance beam over water to traverse wall: One of their cooler obstacles both visually and fun was a combination balance beam into a traverse wall over water.
Three-Tiered Difficulty Obstacles: Their courses are a mandatory completion, however, they have three different difficulty levels for most obstacles. If you are strong enough the hardest lane will always be the fastest but if you are less sure in your obstacle proficiency an easier lane is available although it is often accompanied with more obstacles to slow you down.
Approximate Events Held Annually: 8+
Types of Events:
The Newby's have done a great job holding a wide variety of events at their training and race compound. Their events include trail runs, OCRs, winter races, team events including The Commando Cup (a team based problem solving fitness challenge) and Wreck & Roll Relay (a Wreck Bag focused team endurance event), Newbsanity Ultra (8+ hour multi-lap), a zombie OCR (think capture the flag and OCR combined) and what I think is their funniest event, The Worst Birthday Ever (think of you going through an Agoge/Death Race/Selection type event with some close friends while your family has a BBQ and watches you suffer…for more details check out the Strength & Speed podcast Episode 38 with Jarrett Newby).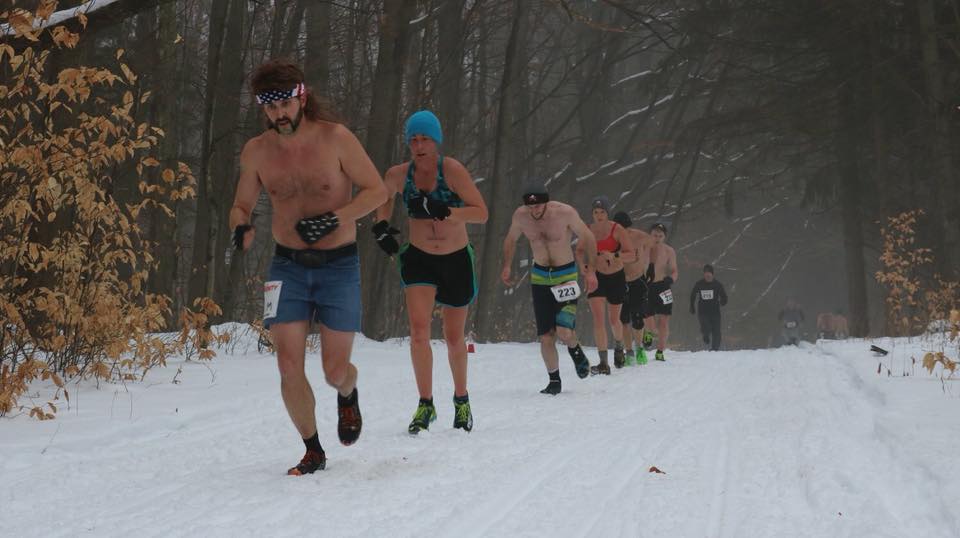 Who will love it:
Everyone. The number and type of events plus their tiered obstacles and great community make this a perfect course for new athlete to experienced racer.
Reason for Open Wave Athletes to Go:
OCR is known for their sense of community. Newbsanity has built a spectacular community of athletes from elites to open wavers in one place. They train, travel and race together both at Newbsanity and at nearby OCRs throughout the northeast part of the US. The athletes of Newbsanity take it up another level making everyone feel like part of the family. Attend one of their events and you'll be #SeeingRed (their team color) by the end of the day.
Reasons for Elite Athletes to Go:
Their events are part of a points series that result in the winner receiving an embroidered jacket for overall performance in the series.
Where You May Know Them From:
The Newby's both Jarrett (the dad) and his son (also Jarrett) have been throwing down hard at World's Toughest Mudder for years. Furthermore, if you follow #19 from The Selection, Logan Nagle, you've probably seen him standing on a few of their podiums since that is a local course for him.
Bonus Reason for Attending:
A 5k OCR is not enough for you? Then go across the street to a 5k rough terrain trail run course called Extreme Ravine for more racing…also owned by the Newby family.
Plus, this is great if you're trying to convince your spouse:
Your backyard setup is not that bad, look at what these guys did.
Your backyard setup could be so much better, look at what these guys did.
Check out Newbsanity for the latest list of events and details.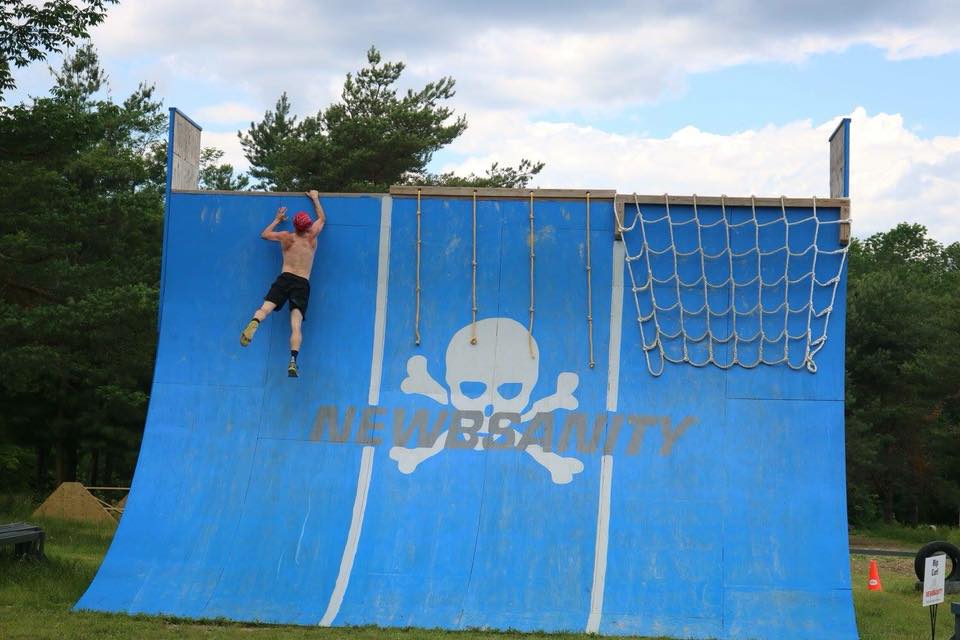 All pictures provided by Logan Nagle from official Newbsanity photographers