There are countless adaptive athletes and amazing stories all over the obstacle course racing community. Last week we covered Trandon Schmeling and his first ever Spartan. There was some mention of Team Oscar Mike that accompanied him through the course, but this week we want to take an in-depth look at their company and mission. The OCR community is vast and full of different groups that all come together on race day to support one another. Oscar Mike is a veteran owned company that supports injured veterans with a mission of "keeping injured veterans on-the-move in every aspect of life." This is a noble pursuit that has led to many opportunities across the country and has graced the sport of OCR with its presence.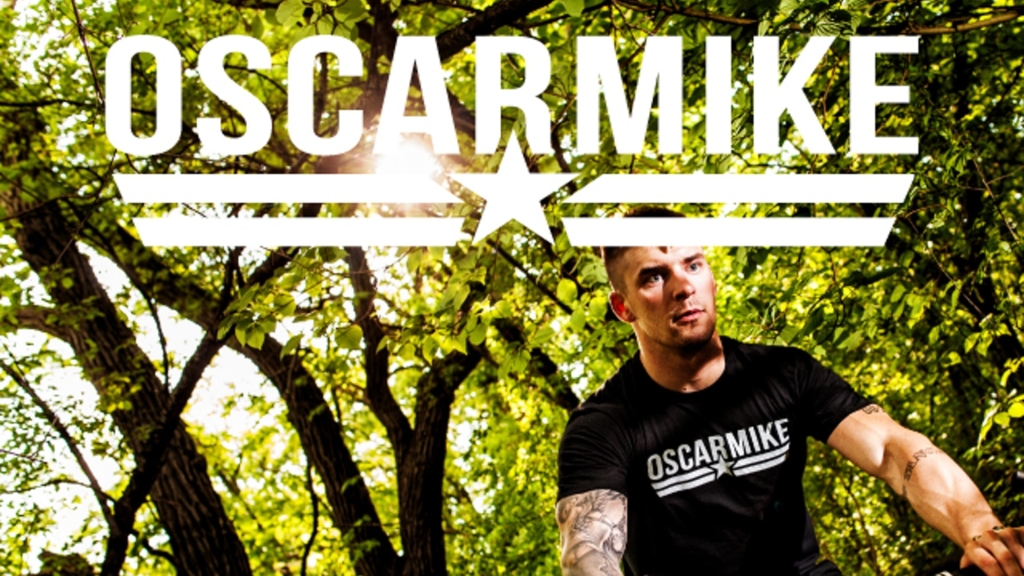 The vision for the founders of OscarMike directly from their page "We utilize 100% of any donations to the Oscar Mike Foundation 501(c)(3) Public Non-Profit and proceeds from our Oscar Mike Apparel Sales to provide support to injured Veterans looking for an opportunity to stay active.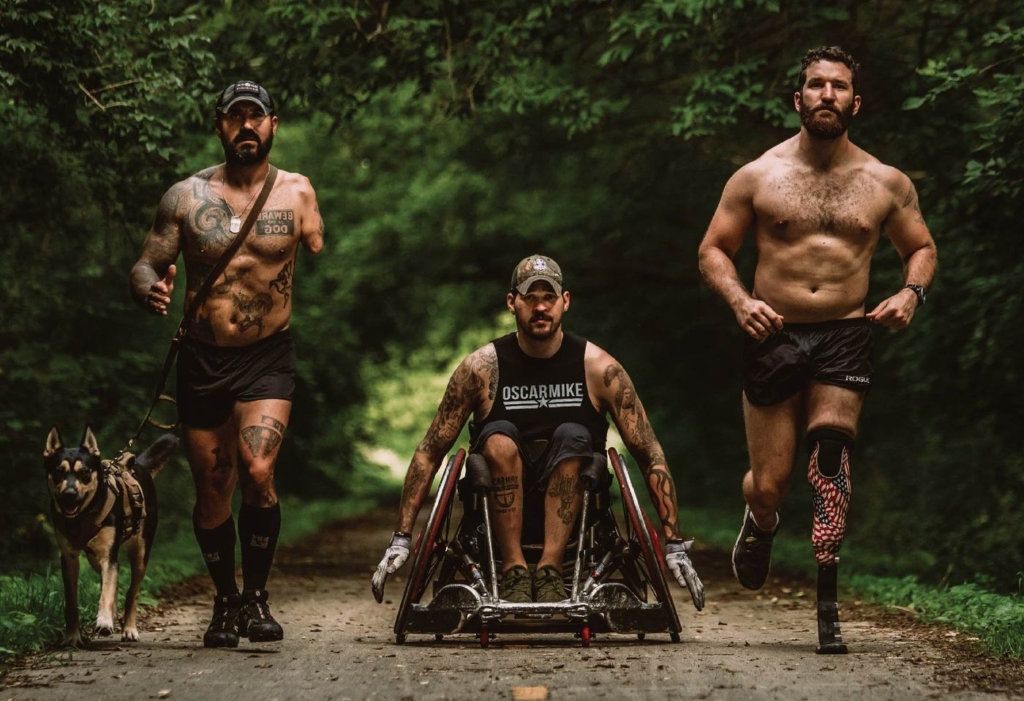 By focusing on the arena of adaptive sports, the Oscar Mike Foundation assists in offering an outlet for an ongoing competitive lifestyle to thousands of American Veterans who have sacrificed for the defense of our country." This is no small task as there are thousands of injured veterans all over the country, but that also provides new and exciting opportunity around every corner. If you want to hear the entire origin story and some of what the future holds for Oscar Mike, there is a great video about their mission.
We Are Oscar Mike from OSCAR MIKE on Vimeo.
The most recent development that has brought them into the OCR light has been their partnership with Spartan Race and the Honor Series presented by USAA. Oscar Mike has a contract to be present at every Honor Series Race and escort different Adaptive Athletes through each course. The original goal was for it to be injured veterans but the mission has also expanded to disabled civilians as well as they want to provide an opportunity for all. If you are interested in volunteering for one of their events or donating to the cause. I have personally participated with Oscar Mike at the Spartan Sprint in Las Vegas as well as both race days at Fort Carson in Colorado. These guys can be found all over the country and are quick to welcome you in as part of the team.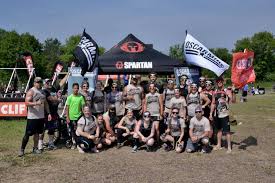 The Oscar Mike Foundation also offers a variety of programs for wounded and injured veterans outside of OCR and other road races. They have a 17 bed 9,000 sq. ft. facility located in a 210-acre lake just east of Rockford IL. The compound features an adaptive weight room, outdoor sports courts, and serves as the base of the only all-veteran wheelchair rugby team. The Foundation hosts week-long programming from March through October where participants engage in no less than 9 rigorous activities adapted to their capabilities. Some of these activities can include but are not limited to basic nutrition and meal planning, adaptive workouts, flight lessons, UTV driving, skydiving, and firearm shooting. On the evening of the last program, they host a "Thanksgiving" family style meal where everyone can openly share stories from their life and the week they all spent together.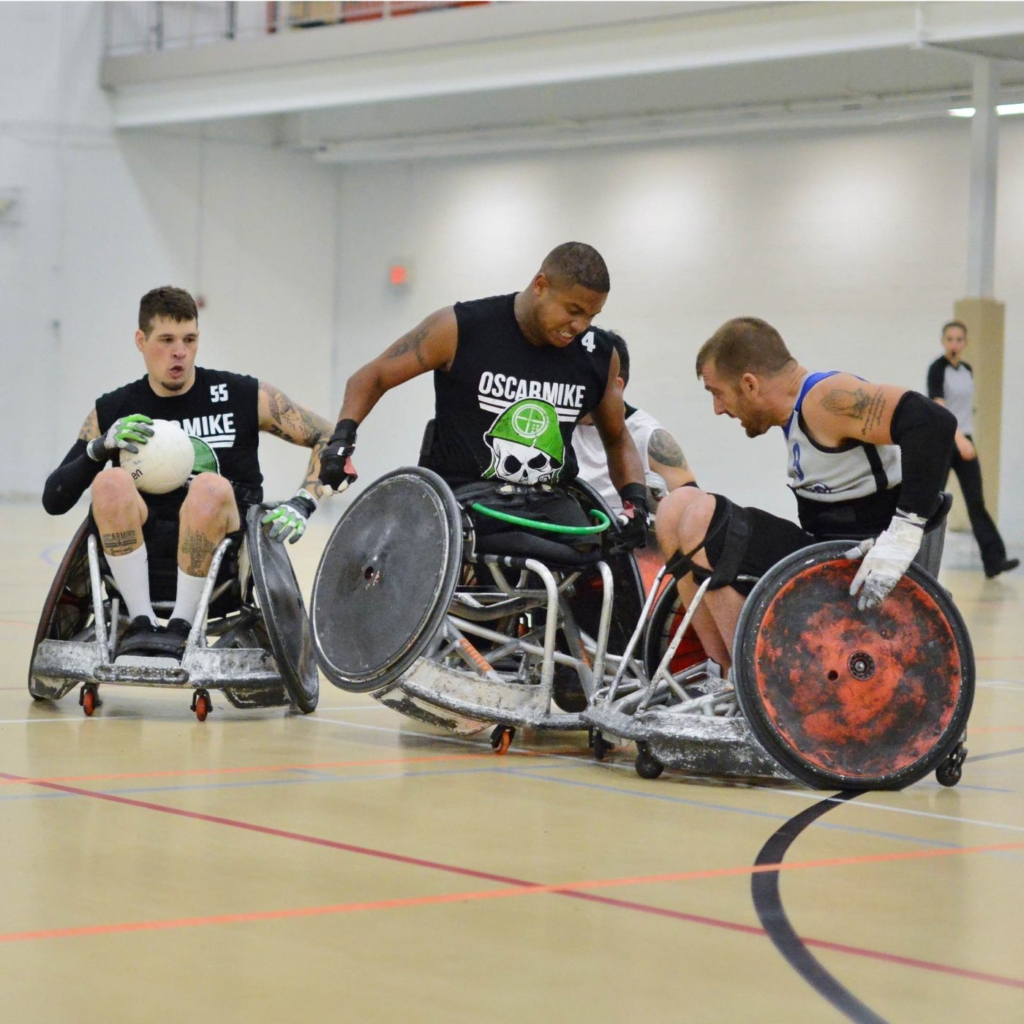 The Oscar Mike Foundation is doing amazing things for wounded and injured veterans as well as any disabled athlete that wants to tackle an OCR, road race, triathlon, or any other sort of activity they may have been told they could never do again. It has been an honor to run with these guys twice already this year and there will be no shortage of opportunity throughout the rest of the race season. Oscar Mike athletes participate in everything from Spartans to the Boston marathon. Look for them at your next race and see how you can help support the cause.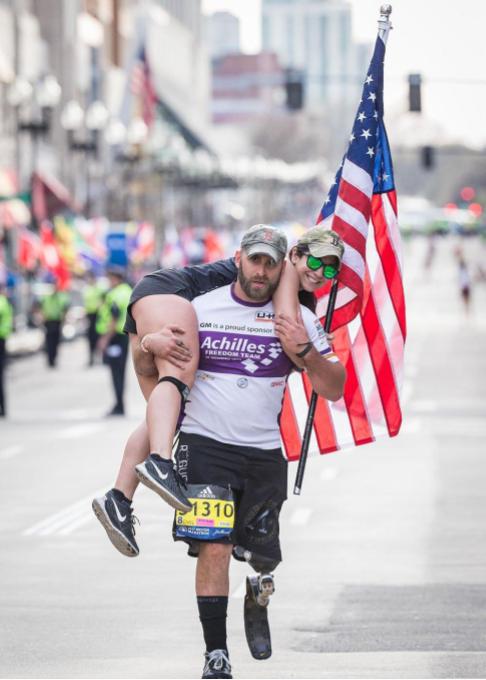 Every Wednesday we will highlight a different adaptive athlete or agency as part of a Warrior Wednesday Series. If you know of an inspiring story or athlete, reach out to sean.settle13@gmail.com to be featured in a future article.