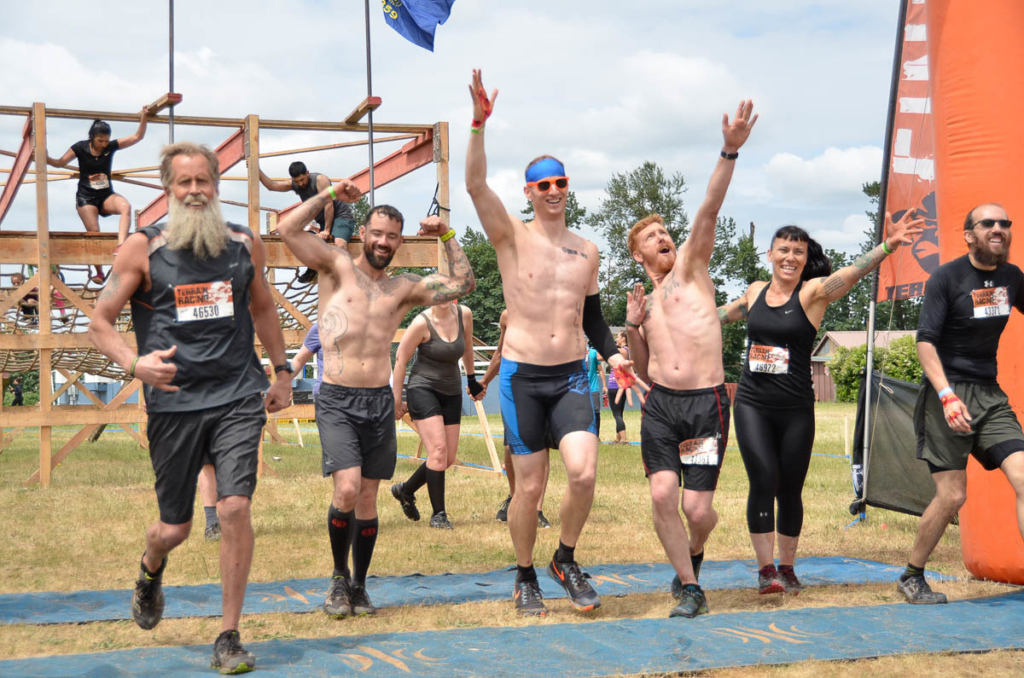 You've seen the advertisements all over social media. Could it possibly be true? A $30 obstacle course race? Even if it were true, would you be getting a tremendous value for that fraction of a normal OCR, or would you get what you pay for?
Well, friends, Terrain Race is definitely worth checking out – not just for the absolute steal of a deal, but also for its challenging obstacles and the coveted monkey medal waiting for you at the end of your adventure.
Terrain Race is one of the obstacle course companies that visit my beloved Pacific Northwest multiple times throughout the spring, yearly. With recent events in Eugene, Oregon, the Seattle area and another on its way to Olympia, WA, the Portland event was just another opportunity to test your endurance and your grip strength with the unlimited laps options, or quickly turn around a 5k lap to get on with your day outside of OCR.
The Portland Terrain Race was the debut event for new Race Director, JP Sakamoto, a resident of Portland, who has made waves in the OCR event marketplace, working on events across the country for many of our favorite races. Speaking with JP over the last few months, he had promised to provide an even more exciting experience to participants, starting at the Portland race, and he delivered 100 percent.
The Course
One of the many unique aspects of Terrain Race is its starting area. Racers begin in a pool of chilly water, basically negating any warm-up you may have attempted in the minutes leading up to the gun. While it is an exciting opportunity for the open heats or rookie OCR participant, it does cause a little bit of controversy for the competitive racers, who are eyeing the big novelty check at the end of the race.
From the literal sound of a cannon sending off the competitive wave, racers crossed a field and immediately entered beautiful trails, which would cover the majority of the 5k course. The first 2/3 of the course was relatively flat and had a fantastic mix of over walls, strength-challenging obstacles, and water crossings.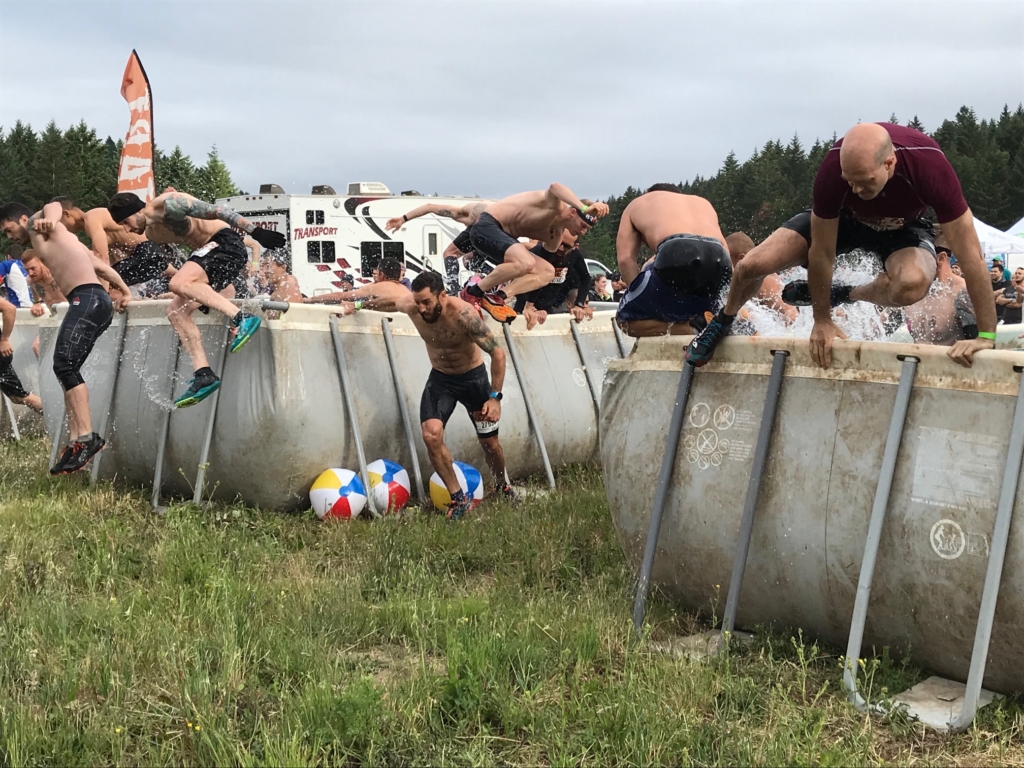 Rounding up the flat areas of the course, contestants approached the multi-rig – one of the most difficult obstacles on the course, and probably in OCR. Even at its affordable cost, the company makes you earn those monkey medals. The multi-rig had multiple lanes, with two different setups to take on. The second and third sections of the rig were a long bar and rock climbing grips, respectively. The transition from bar to holds was about a 1.5-foot reach and proved difficult for some racers with a shorter arm span. Getting to the bar, racers had the option of using one of either three-swing processes. One being a handle-to-baseball-to-uneven bar, a and the other a baseball-to-vertical pipe-to-softball route.
Terrain Race does not charge racers who fail its obstacles with a penalty. Open participants are able to try again or carry one with the course, while competitive racers must fully complete the obstacle to advance, with unlimited attempts, or be disqualified from an official placement.
Other obstacles included a four-rope Tarzan swing, 25lbs Wreck Bag carry, a very interesting wall traverse, with rock climbing holds, hands-only pegs and a balance beam, multiple cargo nets and of course, monkey bars to finish, where you collect your newly designed black monkey medal, with TWO bottle openers in the ears!
"I see a very fun season ahead of us, and it's really is exciting," stated Sakamoto, after the race. "My plan is to do everything I can; build the best courses out there to challenge any racer at any level, while keeping the fun factor that makes you want to do it again! This season I will bring in new obstacles, more fun in the mud pits and maximize the course at every venue. I'm also searching for new venues to cater to my building style. Trust me, the new era of Terrain Race is here, and it's going to be awesome."
When it's all said and done, Terrain Race is a tremendous value for all walks of OCR life, whether you're looking to podium, or just have an exciting day out on the course. I finished up with 4 laps on the day, and first place finisher, Jeremy Kaufmann, accomplished an impressive 7 to end the day.
Parking was 15 dollars and bag check will set you back an additional $5.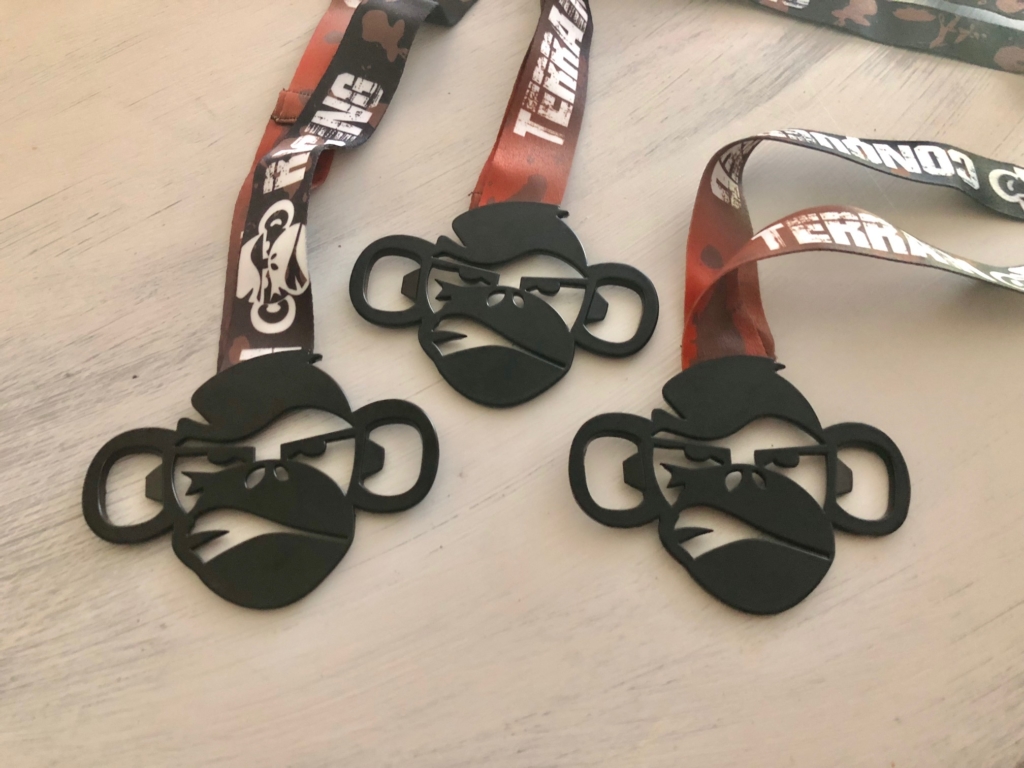 I truly believe JP will take Terrain Race to the next level as long as he keeps the exciting obstacles and affordable courses coming! I highly encourage Mud Run Guide readers to check out their closest Terrain Race.
Rating: 5/5
---
Have you done an Terrain Mud Run?
Leave your own Terrain Mud Run review and feedback...