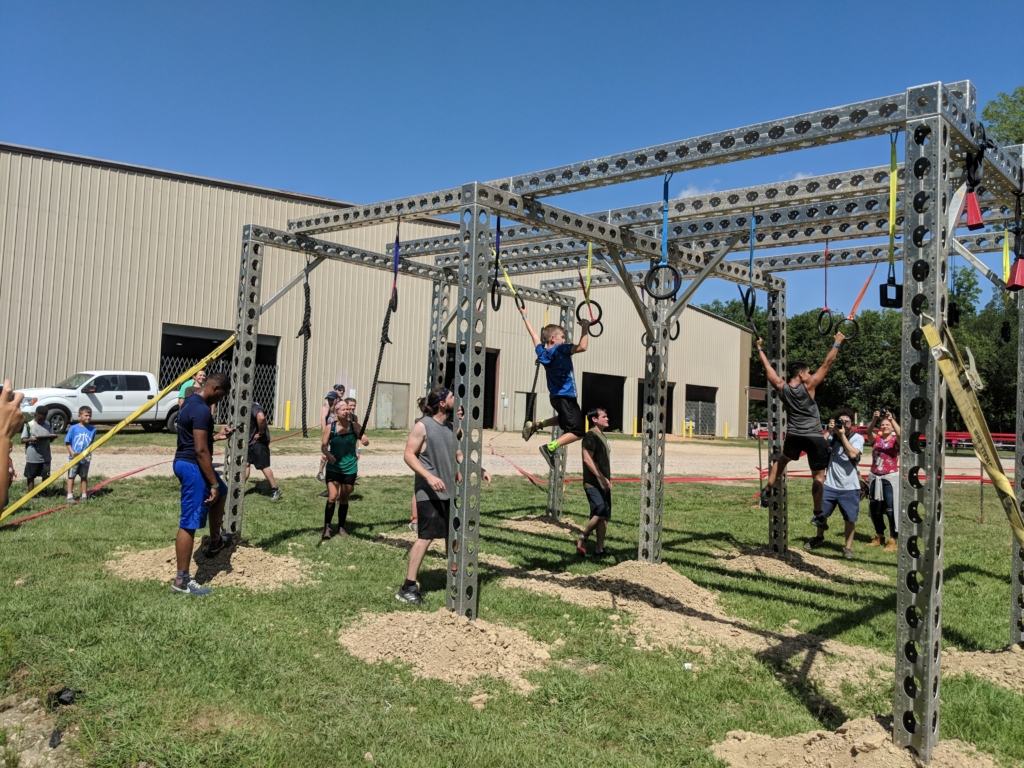 Athletes from all over the country traveled to BREC's Farr Equestrian Park in the heart of Louisiana to compete in the Louisiana Sports Festival Vanguard Race this past weekend, June 9 & 10, 2018. The outdoor sports celebration held in Baton Rouge Louisiana included obstacle course events, trail races, and mountain bike competitions.
The 5K OCR Vanguard Race kicked off the festival Saturday morning. It was an official qualifying event for the North American OCR Championship and it was a grit testing course that didn't disappoint, challenging both upper body strength and mental will.
Course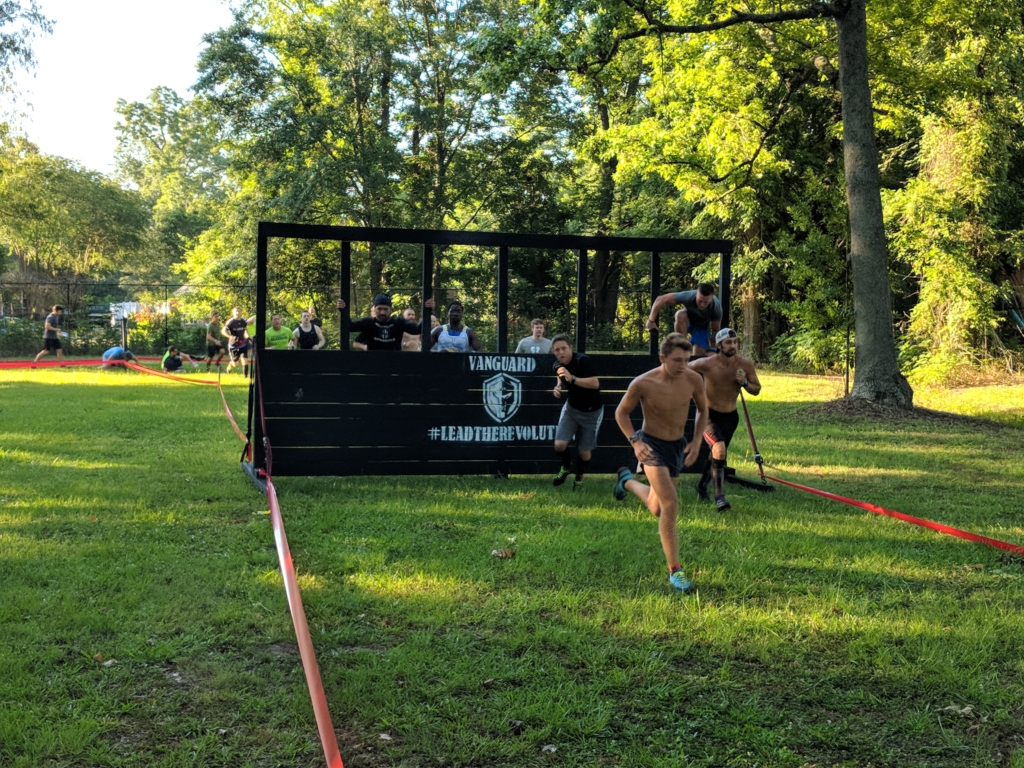 The 5K race course ended up being four-plus miles, maybe closer to five miles depending on whose GPS watch you checked. It was a healthy mix of single track trails through shady woods, wide open across grass-covered fields and concluded with a gauntlet of obstacles in and around an equestrian stadium. The only thing missing was the mud. However, I can't blame the race organizers for that. Louisiana is starting off the summer with a drought.
Obstacles
The obstacle dense course included almost thirty obstacles. In other words, too many to write about even all of the best ones. Signature obstacles included the premiere of their mystery obstacle, now known as the "ninja killer" rig and fan favorite the Leap Of Faith.
The Ninja Killer tested the racer's ability to grip a hanging baseball while shimmying across the rig, followed by bars that had to be traversed from while hanging underneath without touching the ground.
Leap Of Faith starts with an angled wall that leads to a platform about ten feet up. From there, the racer has to jump to the next angled wall and platform. There's a bar to grab ahold of on the next platform, but from the first platform, it can be a true test of one's fear of heights. The next platform looks a lot further away than it actually is and can be a mental test for a racer. Oh, and did I mention that you had to repeat the process on to three platforms before finally climbing down.
There were also plenty of multi-rigs. Beyond on the slippery baseballs, there were rigs with ropes, gymnastic rings and rock climb holds. Sometimes all mixed together. I thought I had been doing enough upper body and grip workouts, but this course told me that I still have room to improve.
Festival
A lot of OCRs have festivals that are okay. A drink vendor, a food vendor or two and tents for the sponsors. The Louisiana Sports Festival didn't disappoint. It was a weekend full of activities that included camping, live bands, and a massive water balloon fight. There was also giant outdoor rock climbing wall set up, an American Ninja Warrior mini-course and a kids section. Not just a kids race, but a kids section for them to play at while their parents raced. I wish more races did this.
Other OCR events from this past weekend, included a short course time trial and hurricane heat style evening event led by veteran OCR athlete Andi Hardy.
Something for everyone and it seemed like lots of people came out to see their friends and family compete.
Final Thoughts
The biggest thing I would change about this race was the heat. Louisiana is not chilly in June. Temperatures hovered around 85 degrees during race time. Of course, that's out of the race organizers' control. When it came to what they could control, they had plenty of water stations and the course used a lot of the of the available natural and man-made shade, but it was still hot…like drenched in sweat halfway through might as well pour water on your head kind of hot.
Even with the heat, it was still a fun, challenging race. I can't wait to hear about the next Vanguard Race.
Rating: 5/5
---
Have you done an Vanguard Race?
Leave your own Vanguard Race review and feedback...