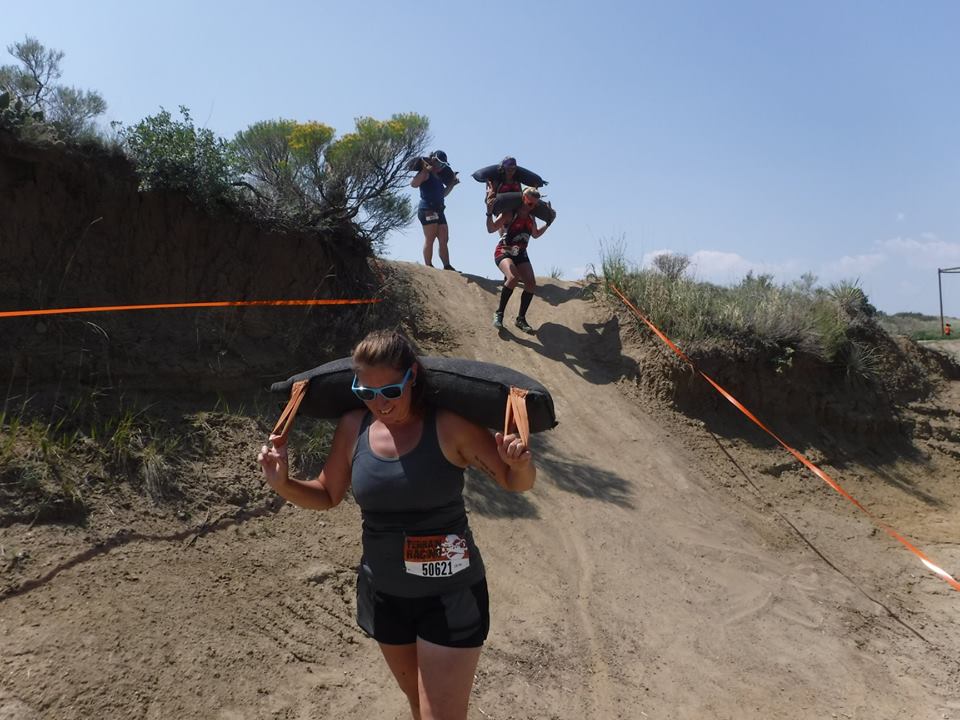 The state of Colorado is rapidly growing in regard to OCR and this past weekend was a prime example. Spartan already has two events per year in the state and 2018 marks the first year Terrain Race has an event in both Denver and Colorado Springs. This was a brand-new race venue for participants and was a much different experience than the Spartan Fort Carson Honor Series from earlier in the year. Racers were introduced to new style obstacles, more mud than they had earlier in the year, and a fun family-oriented experience. The air and sand may have been very dry but there was no shortage of mud pits and excitement to make for an amazing race experience.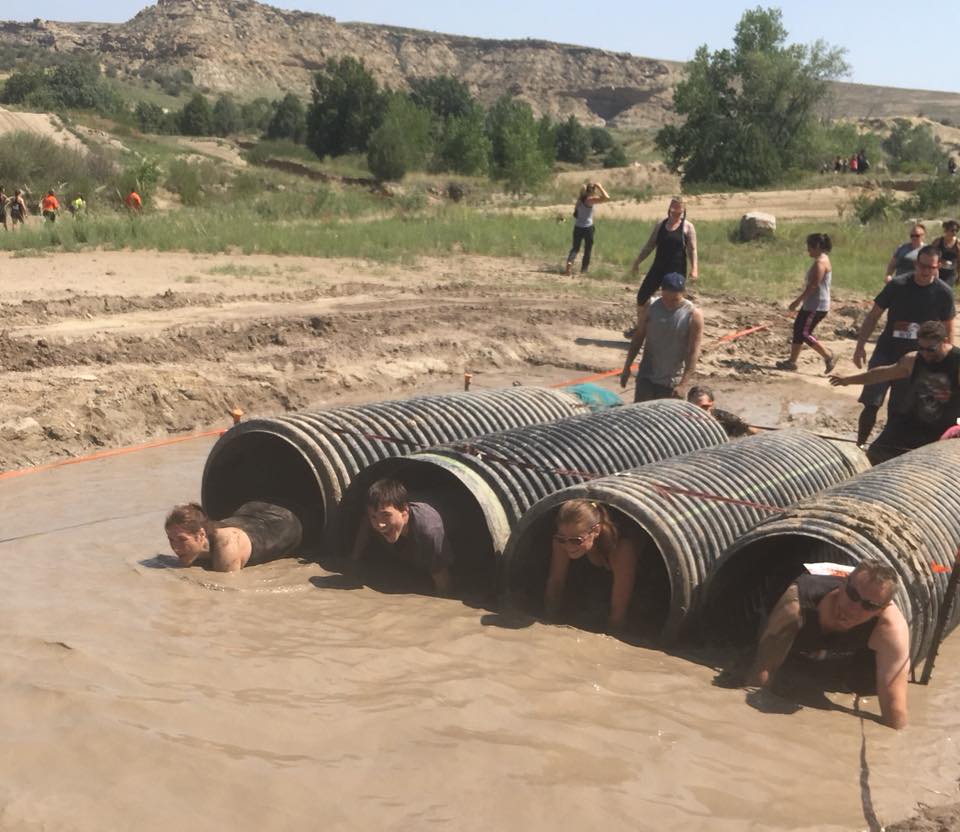 The course was a respite from the epic hills from the Spartan earlier in the year, but the added mud and different style obstacles made for a unique challenge for participants. This writer's phone took a swim during the race and all pictures associated with this article are a product of Team Colorado Obstacle Racing who took home biggest team for the third year in a row. The obstacle that was the most fun to watch all day long was the rope swing over a mud pit. There were several people who triumphantly made it to the other side without taking a mud bath, but others were not quite so lucky. The race itself was 5 km with just over 20 obstacles for racers to navigate. There were the normal walls for racers to scale, mud pits to wade through, tires to flip, drag, and hit with a hammer, and ropes to climb, swing, and pull. Terrain Race does a great job mixing in several different elements to give racers an all-around great experience.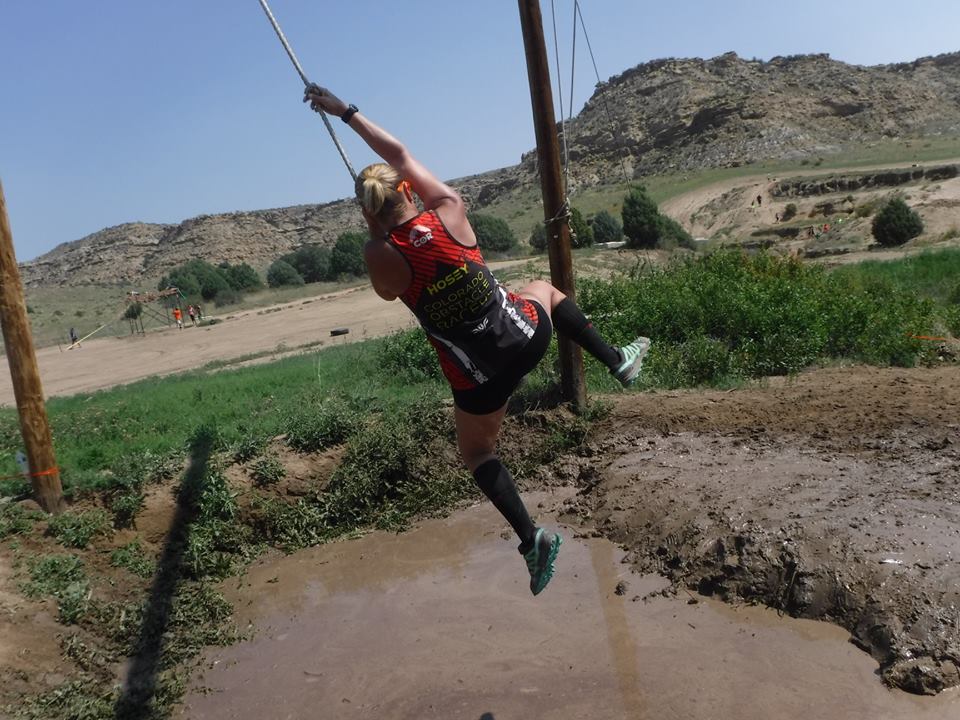 There were not many complaints on the day as most racers thoroughly enjoyed themselves, but there were a few who thought the course was not marked as well as it could have been and took a wrong turn. The venue was held at an off-road dirt track and much of the terrain looked the same. It is very easy to get turned around under these conditions.
The main course was accompanied by a Mini Monkey course that allowed the next generation of racers to experience a mini OCR and develop a love for the sport at an early age. It was hard to tell who had more fun, the adults playing in the mud on the main course or the kids on theirs. Each runner scored finisher shirt, medal, bib, professional race photos, and part of their race entry was donated to a local charity after the event.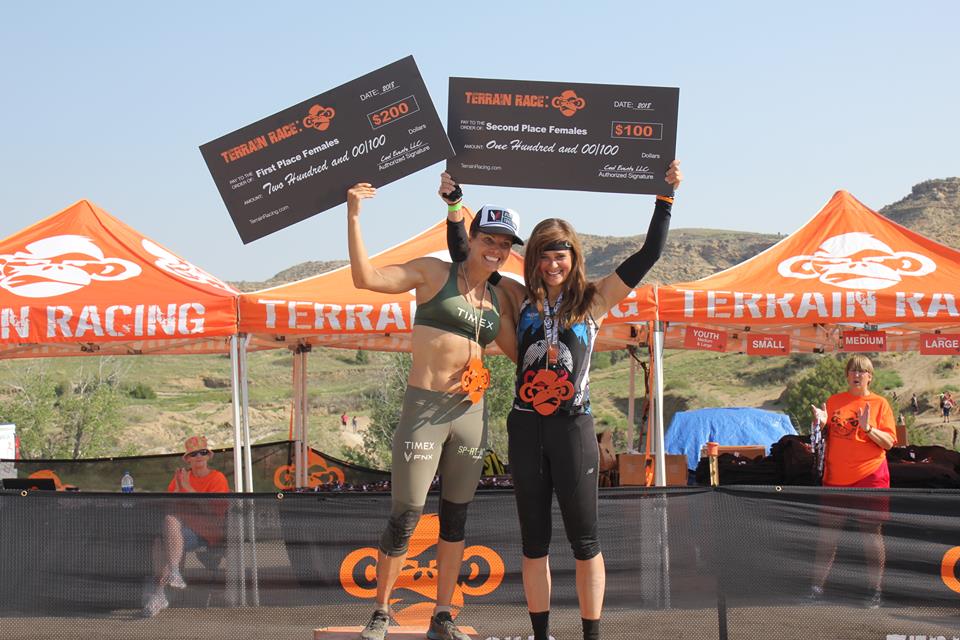 One of the best stories to come out of this race was racers Suzanne Himka and Heather Gollnick taking first and second for the first time in their racing careers at the same race. The duo has been friends since 1988 and were on the Valparaiso Gymnastics Team together. For 30 years they have competed together and finally stood on the podium together this past weekend. It is stories like these that make the OCR community such a great thing to be a part of.
Terrain Race is unique when compared to some of the other big races out there. It may be less grueling than a Spartan or Tough Mudder but the obstacle density is much greater. You will be tested time and time again within short order from obstacle to obstacle. The excess mud also makes things more difficult as the day wears on. There were more obstacles and less running between obstacles compared to the likes of Warrior Dash. The closest comparison would be a Rugged Maniac but with slightly more difficult obstacles.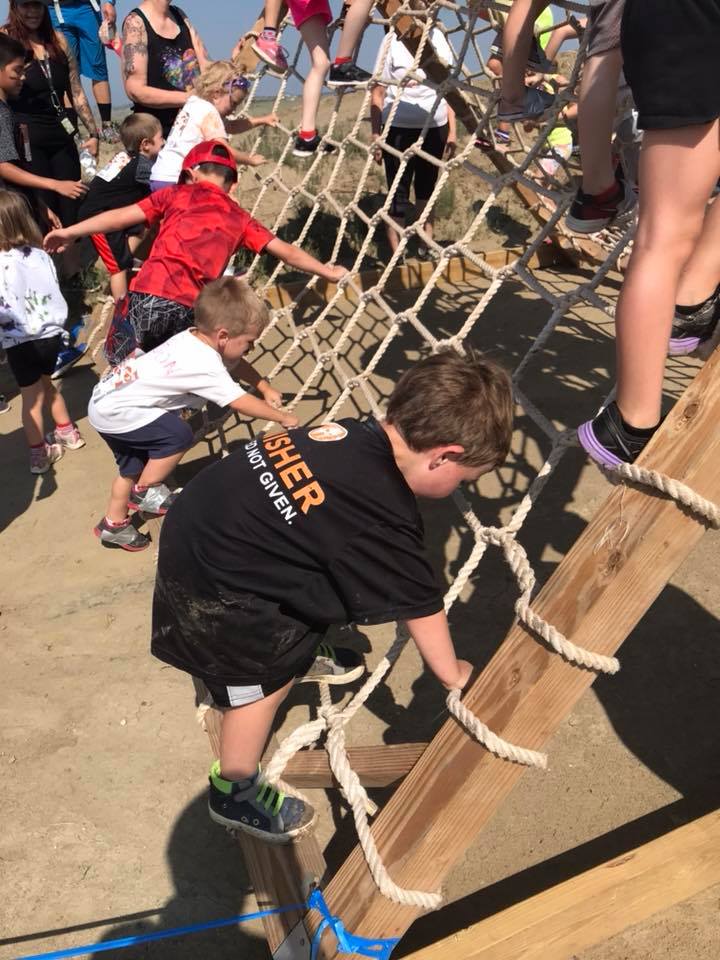 Overall this was an amazing experience that every racer I talked to seemed to enjoy. The weather was great from start to finish and racers were rewarded for coming out this weekend. The festival area was beaming with racers who had just completed the course and spectators there to support them. There were several food and drink options to keep you around all day long and not just pack up and leave after your heat.
Overall this race scores a 4.5 out of 5. There were very few complaints throughout the day and the race director put together a great course for athletes of all skill levels. If you are just getting into the sport this would be a great option to get started. For those lucky enough to live in the area, there is another race in Denver September 8th at the Recess Factory location. You can save $5 off your registration with code MudRun5. I hope to see you out there.
Rating: 4.5/5
---
Have you done an Terrain Mud Run?
Leave your own Terrain Mud Run review and feedback...