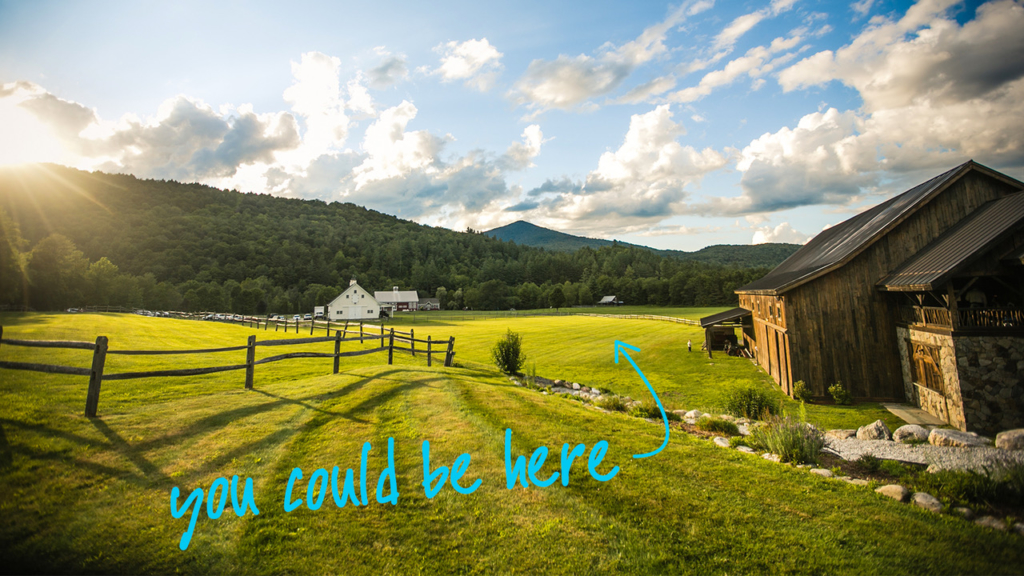 The Spartan Kids Foundation has partnered with Omaze to offer a VIP weekend at Joe De Sena's iconic Riverside Farm in Pittsfield, Vermont. The CEO is opening up his home as part of a fundraiser for the Spartan Kids Foundation. For just a $10.00 donation Spartan fans and enthusiasts can win an all-expense paid weekend where the international race company was born. For more information see the full release below.
---
Want to spend a deluxe, all-expense paid weekend at the place where Spartan Race was born, with the Spartan Founder as your host and work-out partner? A $10 donation at Omaze.com/Spartan will not only support the amazing Spartan Kids Foundation but will also make this dream come true for one lucky sweepstakes winner and their guest.
The Grand Prize will offer the opportunity to hang out, train and enjoy farm-to-table meals with Joe De Sena at his beautiful Vermont property, Riverside Farm.  Joe will serve as the winner's personal fitness trainer for the entire weekend, where he'll design a personal workout series and customized long-term fitness plan for the lucky winners. Flights to Vermont and accommodations at the charming bed and breakfast inn on the farm are all covered.
"Over the years I've worked with everyone from Olympic athletes to Navy Seals," says De Sena. "Now it's your turn. I'm going to fly you and a guest out to my Vermont farm and we're going to go to work. Then we'll recover in a wonderful way with some incredible farm-to-table meals. To enter for your chance to win, please visit Omaze.com/Spartan and donate to our Spartan kids. Looking forward to seeing you in Vermont. "
The Spartan kids Foundation's mission is to provide extraordinary experiences for underserved and challenged youth, helping kids achieve healthier and more active lives: SKF hosts Special Spartan Heats nationwide, customized Spartan Races for special needs children with developmental and/or intellectual disabilities. It also supports Shriners Children's Hospital, America's leading pediatric healthcare provider and works with public schools across America to provide fitness training.