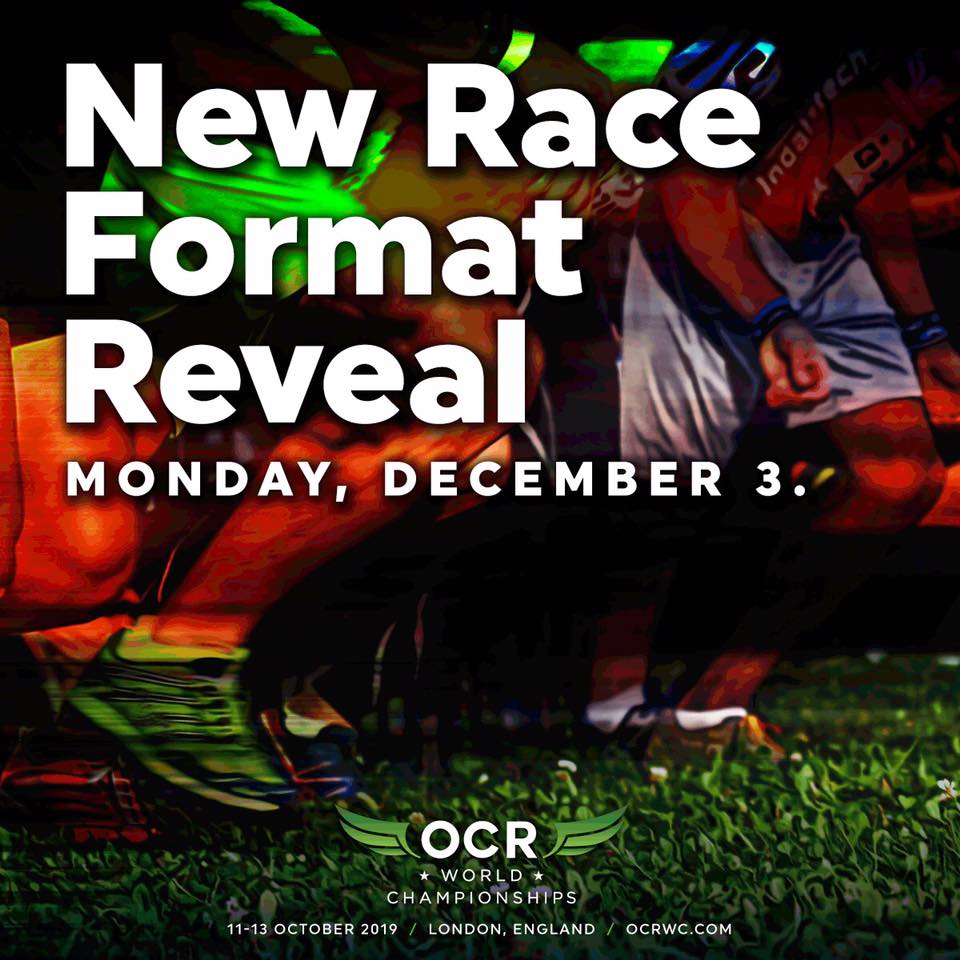 New OCRWC race format to emphasize "precision"
Next Monday, December 3 2018, Adventurey is set to announce a new, innovative race format for the 2019 OCR World Championships which will be held 45 minutes north of London on October 11 through 13, 2019. Today, we caught up with Adventurey's CEO and OCRWC Founder, Adrian Bijanada to get some insight into the additions and/or changes will mean for the existing OCRWC events.
"The sport of OCR is constantly evolving, and the team at Adventurey has always been proactive in testing out new race formats, obstacles, and bringing everything we can to the athlete's experience for all of our events. OCRWC staples such as the team relay, 3k short course, and charity races have evolved from elements we pioneered back in 2015, and the announcement Monday is one more of many continuing advancements to our events while emphasizing our mission of #athletesfirst." – Adrian Bijanada, Adventurey CEO
Announcement: Monday December 3, 12:00pm ET
Having insight into the new addition(s) being announced on here on Mud Run Guide and OCRWC's Facebook page on Monday, I can confirm they have been several years in the making, with some interesting twists that will enhance the OCRWC experience for all athletes, and sure to make the 2019 OCR World Championships an event you don't want to miss.