Warrior Dash confirmed via social media this afternoon that Red Frog Events, their parent company, would be exiting the OCR business after 10 years of organizing races. Red Frog plans to stay in business but will be focusing on other events, like their air shows. Last year they also sold off Firefly, a music festival in Deleware, to the organizers of Coachella.
View this post on Instagram
We knew earlier today that anyone who is currently registered for a Warrior Dash event may switch their entry to a Spartan Race free of charge, but we have also learned that anyone who has completed a Warrior Dash race in the last 10 years will receive a free registration to a Spartan event. (Other race companies, including Tough Mudder, Savage Race, Rugged Maniac and more have also offered Warrior Dash participants free or discounted races.) Based on an email going out to participants, they will be able to register for a Sprint, Stadion, or Super race (beast and ultra beast appears to be excluded). No word yet as to whether Warrior Dash will offer refunds for participants who don't or can't take advantage of the free Spartan registration. A copy of the email going out to past Warrior Dash participants is included below: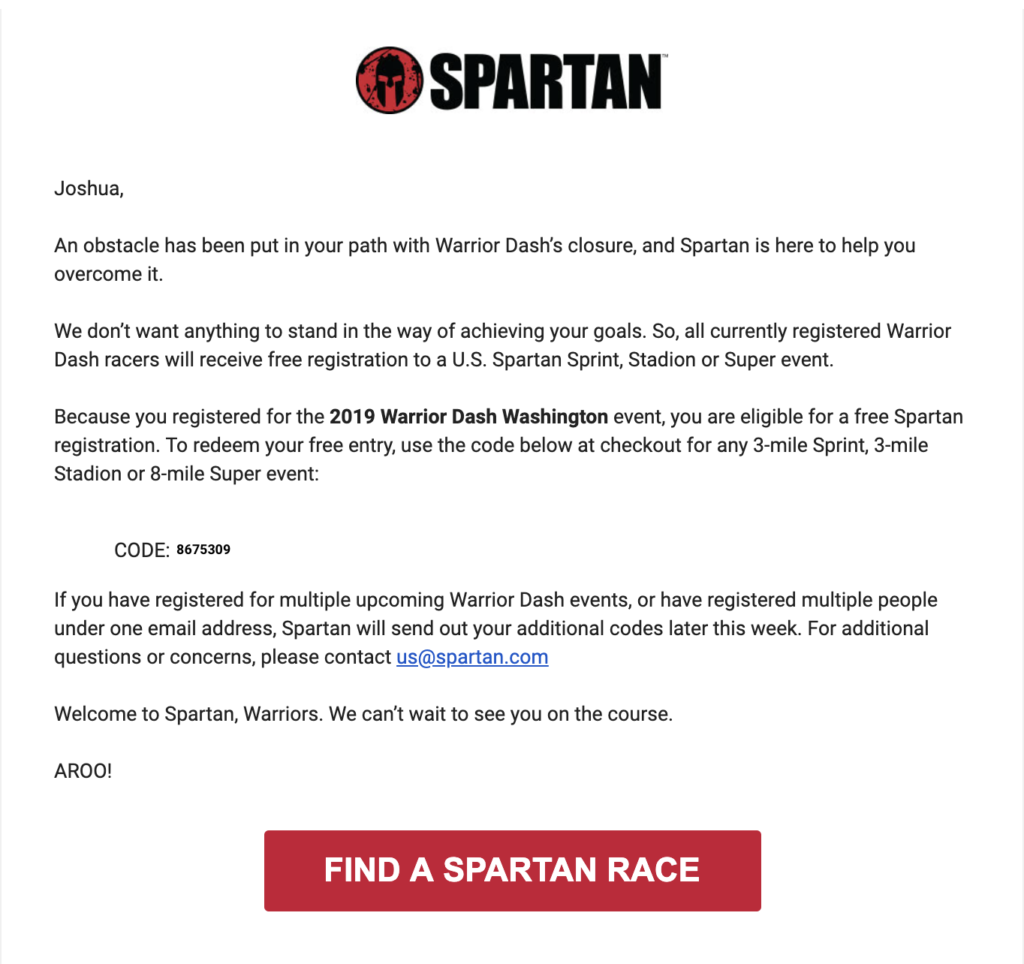 In addition to race registration, Joe De Sena stated that he was looking into the possibility of trying to keep some Warrior Dash races on the schedule, but did not have any firm details yet.
*Update* As of August 1, the Warrior Dash website now redirects to a new landing page on Spartan's site. 
Joe spoke with Brett Stewart this afternoon with more details:
We look forward to seeing what Joe does with all those Warrior Dash hats.