We've all seen action videos from Obstacle Course Racing (OCR) events, athletes swinging from rigs, climbing over walls, crawling through mud and crossing the finish line with pride. These are great and 100% necessary to spread the sport. I've watched so many OCR highlight/advertisement videos I can't even count the number of them or even the number of sources. However, when I stumbled onto Stoke Shed earlier this year, I realized what the sport is missing…depth of story.
Why is American Ninja Warrior so successful and similar shows seem to last only a season or two? I think it has to do with the human interest stories adding depth to the athletes and their video clips that are "bite-sized" and can be published online for a wider audience. In my opinion, these quick stories are more important in a society that seems to have a shortened attention span exacerbated by social media.
While filming at Conquer The Gauntlet OKC this past weekend, I caught one of my heroes Evan Perperis attacking my least favorite exercise during a murderously difficult race. #restingthrusterface

Posted by Stoke Shed on Thursday, June 27, 2019
My specialty is Ultra-OCR, events that are 5-24 hours in length, with the occasional charity event lasting longer than 24 hours. After meeting Bobby Ross at Conquer The Gauntlet Continuum when he impromptu shot this video on Focus (check out the 1-minute video), I knew I had to have him on my next big event. Stoke Shed's Bobby Ross came with me for my recent "OCR America 2: When Hell Freezes Over", where I multi-lapped venues for 8 days covering 200 miles and completing more than 1000+ obstacles raising over $7600 for the charity Folds of Honor (scholarship money for children whose parents were killed or wounded in military service). He managed to take content that is inherently boring (me trudging around in circles climbing over things) and condense it into daily three minute clips that I think are the best produced OCR content I have ever seen in our sport.
OCR America Day 1- Obstacle Athletics, Long Island, NY

Hanging out this week with Evan Perperis, travelling the country doing crazy things for Folds of Honor! Thanks to Obstacle Athletics for letting us race and film. Check out Evan's page for more details, and come run with us in your city!

Posted by Stoke Shed on Monday, January 20, 2020
They are seriously phenomenal, check them out below:
Day 1: Obstacle Athletics in Deer Park, Long Island NY (The epic start)
Day 2: Otherworld Fitness in Frederick, MD (The day with the most miles, 35)
Day 3: Newbsanity Extreme Ravine in Binghamton, NY (The longest and hardest day)
Day 4: Newbsanity Mud Gauntlet in Binghamton, NY (The day with the coolest obstacles)
Day 5: Erie's OCR Battlegrounds in Erie, PA (The day with the most obstacles per mile)
Day 6: Michelle Warnky's Movement Lab Ohio in Columbus, OH (The most fun playing on obstacles and an emotional ending)
Day 7: William Shell's Private Training Grounds in Cape Girardaeu, MO (A long day packing on the miles so I could reach 200)
Day 8: KC Timber Challenge's Yeti in Kansas City, KS (The epic conclusion at a live event and one of the only winter OCRs in the Midwest)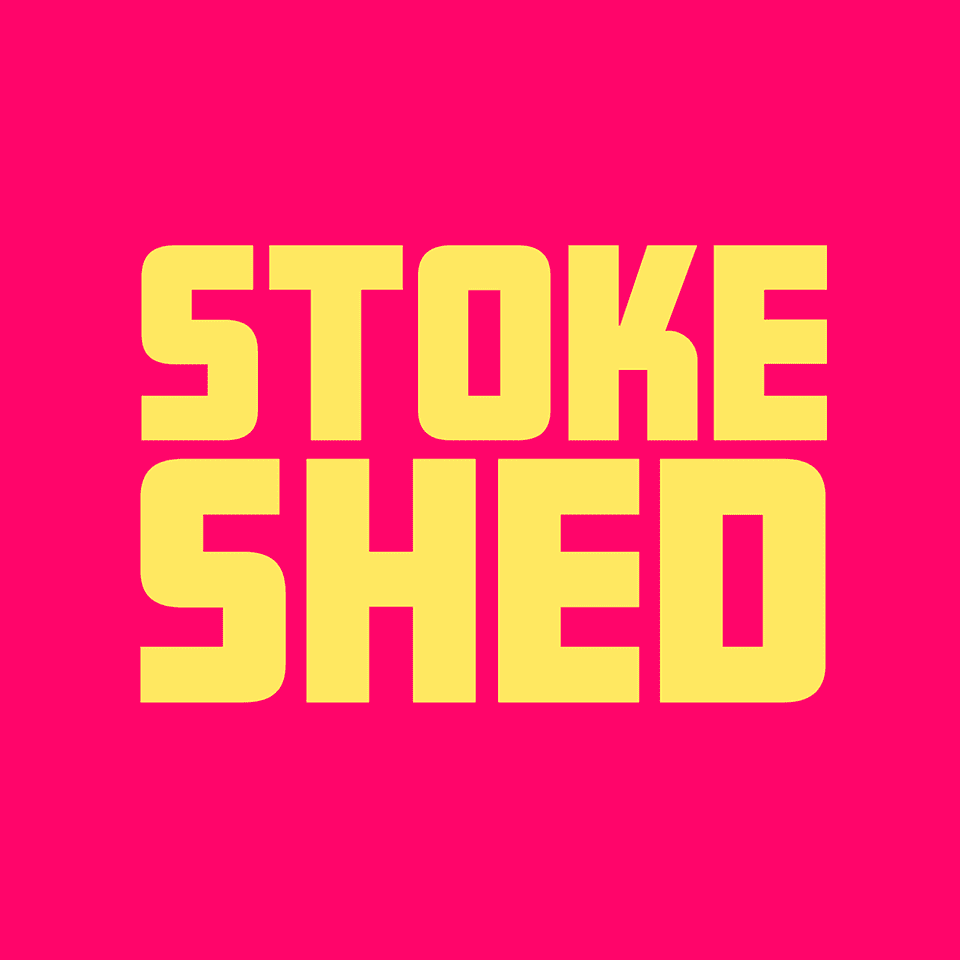 Stoke Shed is taking OCR coverage to the next level. The videos above are just an example of what Stoke Shed is capable of. They were filmed, edited, produced and published all in 24 hours by a single person. Due to the live nature of OCR America, there was no storyline that could be planned out or created, it was on the fly and it came out phenomenal. I'm hoping other people look to their example and bring Stoke Shed on board to cover their events.
I'm not saying we don't need the normal race highlight videos that are currently the norm.  We 100% need those but we also need something more.  If we want to get non-OCR people pulled into the sport as both serious competitors, repeat customers or coming out for fun, I think content like Stoke Shed is the future. It highlights venues, their obstacles, the athletes and adds depth via personal connection. While I don't know what the future holds for the sport, I think brands like Stoke Shed are the way to bring the sport and participation to the next level.
Follow Stoke Shed on Facebook here and Check Out Their Other Videos here
Photos and video are all from Stoke Shed
---
Disclaimer: The viewpoints expressed by the authors do not necessarily reflect the opinions, viewpoints and official policies of Mud Run Guide LLC, or their staff. The comments posted on this Website are solely the opinions of the posters.