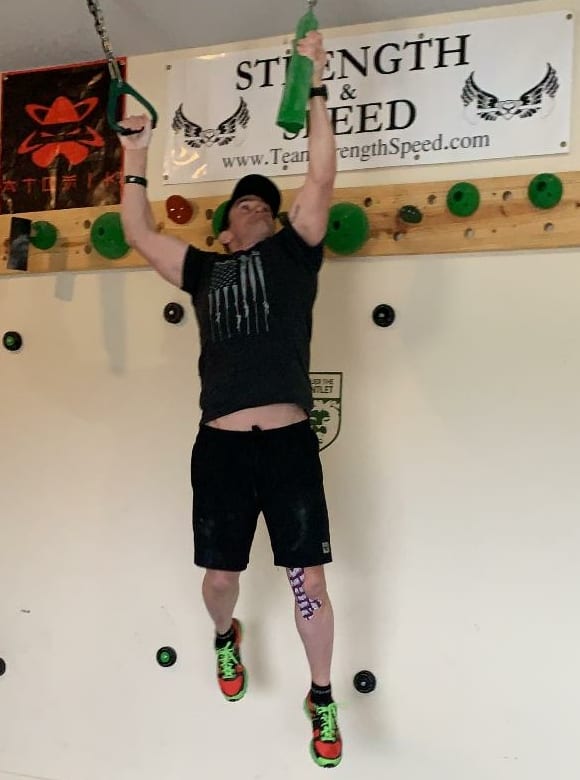 The brand we all know, love, and trust for bringing us the best Obstacle Course Racing (OCR) socks has recently released their lifestyle tee shirts.  As a long time MudGear fan, I decided to pick one up to see what the excitement was about.
Fit and Style:
 I got a medium and thought the shirt fit true to size.  The thing I noticed most when opening the package was how soft it is.  The MudGear lifestyle shirt is one of the softest shirts I own and is made of poly/rayon/ringspun cotton.  If we could manage to convince all the race companies to switch to this blend, we would all be much happier athletes.
Design: 
Personally, I love the design; it combines a recognizable shirt design, the vertical American flag, with MudGear's unique OCR twist.  The stars of the flag are in the upper right-hand corner, as they should be according to proper displaying of the American flag.  Instead of just vertical stripes, they transform into ropes with athletes climbing the ropes.  This is just the tip of the iceberg though, more lifestyle tees are on the way from MudGear in the next coming year.  Make sure you follow their social media pages so you don't miss it when the new designs are released (MudGear Facebook and MudGear Instagram).
If you are more of a classic MudGear person, they have the same shirt style with the classic MudGear logo in green, orange or grey.  Plus, they have a female cut version with pink logo on grey background.  The softness of the shirt is so nice, I'm going to add the green logo lifestyle tee to my next order from MudGear, even though I already own the same shirt as a race jersey.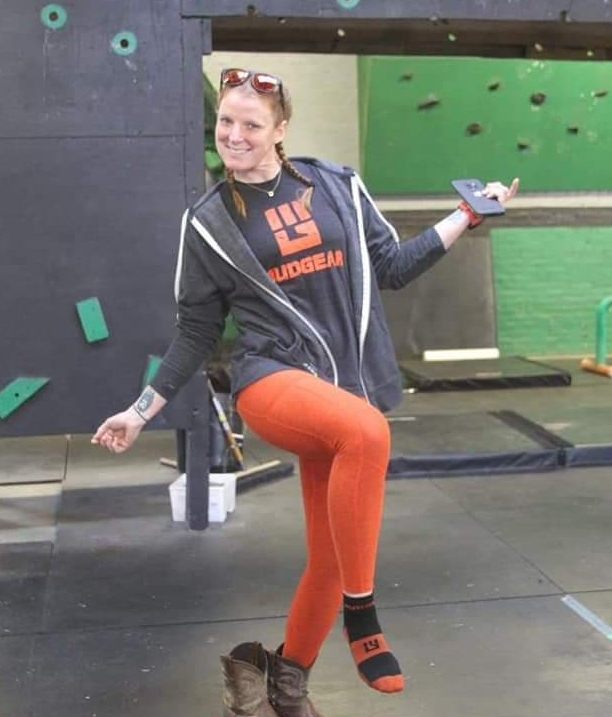 Use: 
While you could race in this shirt, I would probably stick to using it as a pre/post-race shirt and stick with their race jersey's as an in-race shirt (read the review here MudGear: More Than Just Socks).
Overall:
MudGear continues to hit home runs (hmmm…maybe I should go with an OCR analogy…Band keepers?  Burpee free products? Bell ringers?…I don't know, let's work on that) with all their products.  From their new SeatShield car seat cover and Shower Toga product to their classic socks, MudGear is a brand built for OCR athletes.  Let's keep supporting brands that support our sport and that continue to make great products.
You can see the author wearing the ultra-soft MudGear lifestyle shirt on my return home during Day 7 of the 8 day OCR America 2 fundraiser for Folds of Honor in the video below (courtesy of Stoke Shed).
OCR America Day 7- Cape Girardeau, MO

With one day left, the pain finally catches up to Evan, and he's forced to make a difficult decision.MudGear, dryrobe, Hammer Nutrition, & ORORO Heated Apparel all feature, as well as Scott Wierzycki & William Shell.

Posted by Stoke Shed on Sunday, January 26, 2020