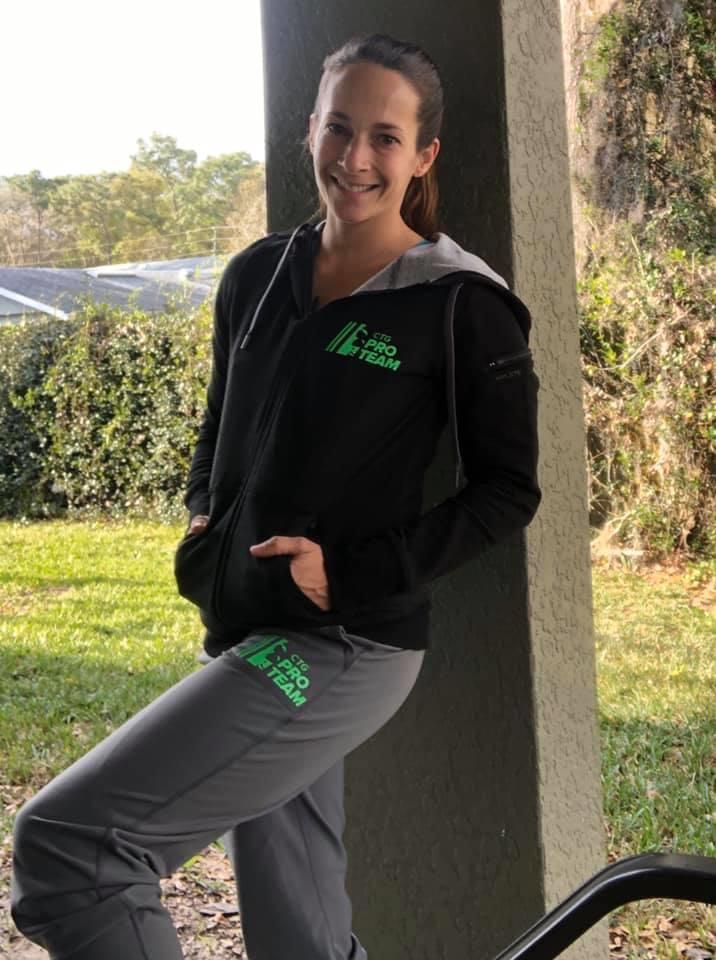 HYLETE is known for the commitment to high quality products that are built for athletes.  If you have ever seen me at a race, I was carrying one of their backpacks (either the no longer sold ICON or the 6-in-1).  If I was wearing pants pre/post-race then I was wearing my HYLETE pants.  So when it was time to pick matching warmup tops for the Conquer The Gauntlet Pro Team, we looked towards HYLETE.  For the top we went with the Liner Tech Hoodie and here is how it performs:
Comfort:  The first thing you will notice if you pick one up is that the material is super soft.  Seriously, this is the softest sweatshirt I own.  Whether you are lounging around the house, going for a walk or wearing it pre/post-race you will love the material.
Fit and Colors:  The hoodies has an athletic fit which is perfect for anyone that runs Obstacle Course Races (OCRs).  They even have a male and female cut versions of the sweatshirt.  Since we wanted team warmups for both men and women, this was perfect for us and a great option for other teams.  The male Line Tech Hoodie comes in black, gray, olive, sienna (red) or navy blue.  The female version comes in black, gray, sea (light blue) or lagoon (a different light blue).
Material:  The hoodie is made of 62% Viscose / 33% Polyester / 5% Spandex.  You may not be familiar with all of those, so what you need to know is that it has a little stretch, it is super soft and comfortable.
Unique Features:  One of the things I love about this hoodie is the number of pockets.  It has the normal two pockets like most hoodies, but it has an additional zipper close pocket as well.  This is perfect for storing you phone, wallet or other valuables so they don't fall out.  Furthermore, the right pocket has a hole in it so if you wanted to listen to music you could route your headphones through the inside of your hoodie, perfect for listening to music on a run or during a pre-race warmup.  Additionally, there is a 5th pocket on the left arm useful for a phone, MP3 player, keys, credit card or other valuables.
Price:  The hoodies are $66, which at initial look it seems like a substantial amount for a hoodie.  I can tell you that I think it is worth every penny.  Since getting the hoodie, I've worn it as my primary sweatshirt based off the style and how soft it is.
Overall:  You will love the hoodie whether you are branding it with your team logo or just picking one up for yourself.  In fact, HYLETE is so confident, it states on their website if you're not "100% satisfied with the quality or performance of your purchase, return it for a full refund within 60 days".  Give HYLETE a try.  Whether you pick up their hoodies, pants XXXXXXXX, other apparel or backpacks, I think you'll love them.
5/5 stars