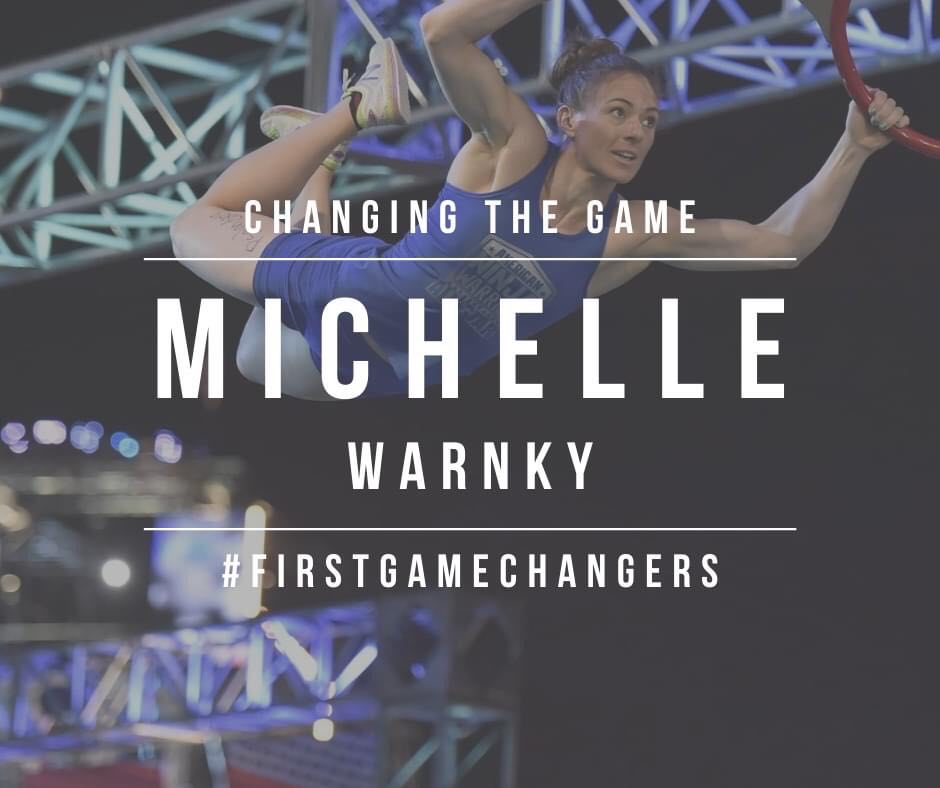 With large parts of Obstacle Course Racing (OCR) at a standstill in 2020, the amount of OCR content is limited but it has allowed some of the athletes to focus on other projects.  Conquer The Gauntlet Pro Jay Flores' day job involves inspiring the next generation of kids to focus on Science-Technology-Engineering-Mathematics or STEM.  With STEM in mind and an interest in "the how" behind sports performance and OCR, Jay recently launched his interview-style show on Instagram Live (which publishes on YouTube also).
The show, called Changing The Game, takes people from within the fitness industry and beyond to explore the STEM aspects of it, educating both young kids and adults.  Just a couple of episodes in, it has a ton of great information for kids and adults if they want to know how things work instead of just "that they work."
One of his earliest guests was another Conquer The Gauntlet Pro and 6x American Ninja Warrior National finalist Michelle Warnky.  Michelle had a ton of great ideas for next level obstacles how STEM can be applied to the world of ninja.  This is an episode you are going to want to watch, save and then re-watch again in a couple of years since some of her ideas may prove to be prophetic.  If you want to see what the future of ninja looks like, then watch this:
He also had Alyssa Banks on from the company Rapid Reboot.  Rapid Reboot has compression pants/boots that are used by top athletes to recover.  If you are competitive athlete or just someone who is looking to make a purchase that will speed recovery (thus increasing performance) Rapid Reboot is a must.  I used it extensively during OCR America 2: When Hell Freezes Over.
You can read the Mud Run Guide review for Rapid Reboot here
Head over to YouTube and subscribe so you don't miss an episode.  In addition to the above two videos, he's done videos with ballerina Emma Dumont (mechanical engineer whose done ballet, roller derby and stunt work), IndyCar race winner Charlie Kimball and parkour specialist/star on FOX's "Ultimate Tag" Lorena Abreu! Future episodes will include some of the best recovery products on the planet to help you perform to your true potential including Natalie Bullock from OOFOS and a guest from Compex.

Plus, make sure you follow Jay Flores on Instagram, where he does the live broadcasts.  Jay is not only changing the game for the kids but is also educating adults on the science of sport.  I'm looking forward to many more great episodes a learning a little more about some of the brands that support OCR as well as people from outside the fitness industry.