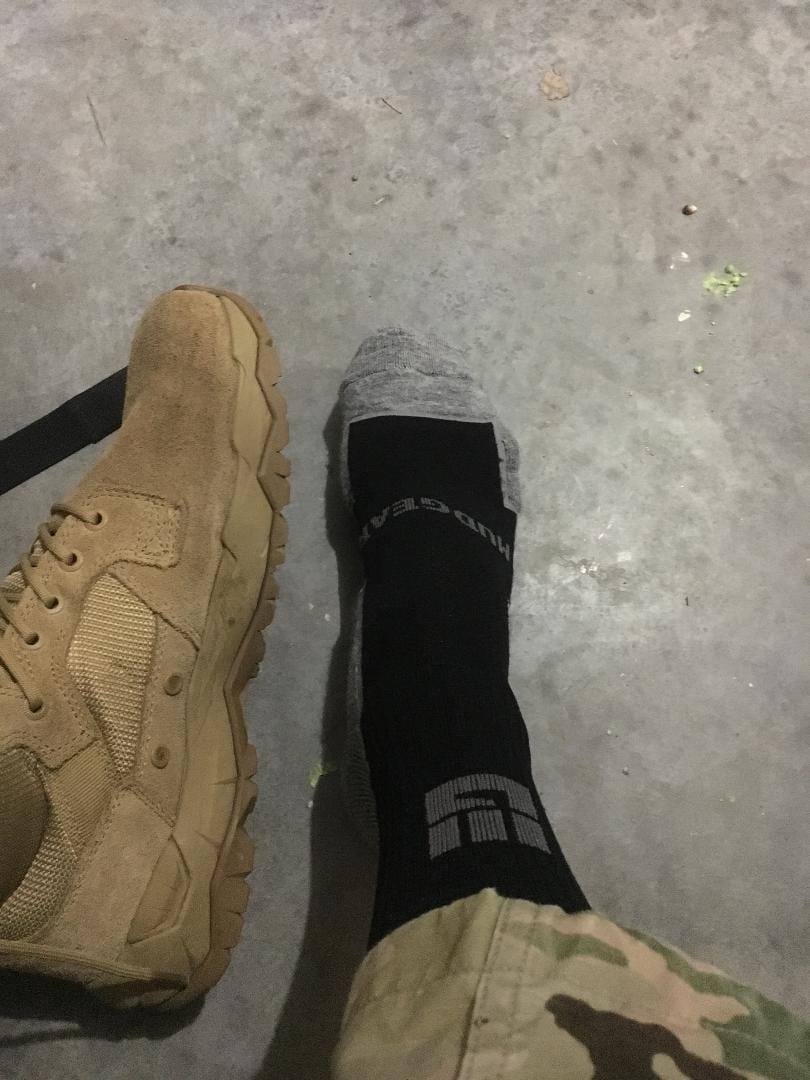 We all know about MudGear's top of the line Obstacle Course Racing (OCR) socks but do those transfer well to other aspects of unconventional fitness?  Rather than try to use a normal pair of their compression socks for rucking or Assessment and Selection Events (ASE), MudGear recruited some rucking veterans/experts to develop new sock specifically for events like Death Race, GoRuck, Green Beret Challenge and the military.  Here's how it performed:
Style:  The ruck socks currently come in only one style, black and grey.  While some of you may be used to more vibrant sock designs from MudGear, the ruck socks are designed to be functional.  Plus, if you attend ASE or military courses, you typically want to try to blend in (aka be the gray man).  Therefore, it would be better to have socks that don't draw unneeded attention to yourself and these fit that requirement.  However, they still have the classic MudGear logo on the shin, the words MudGear on the top of the foot and the word RUCK across the back making them fit in well to the MudGear family.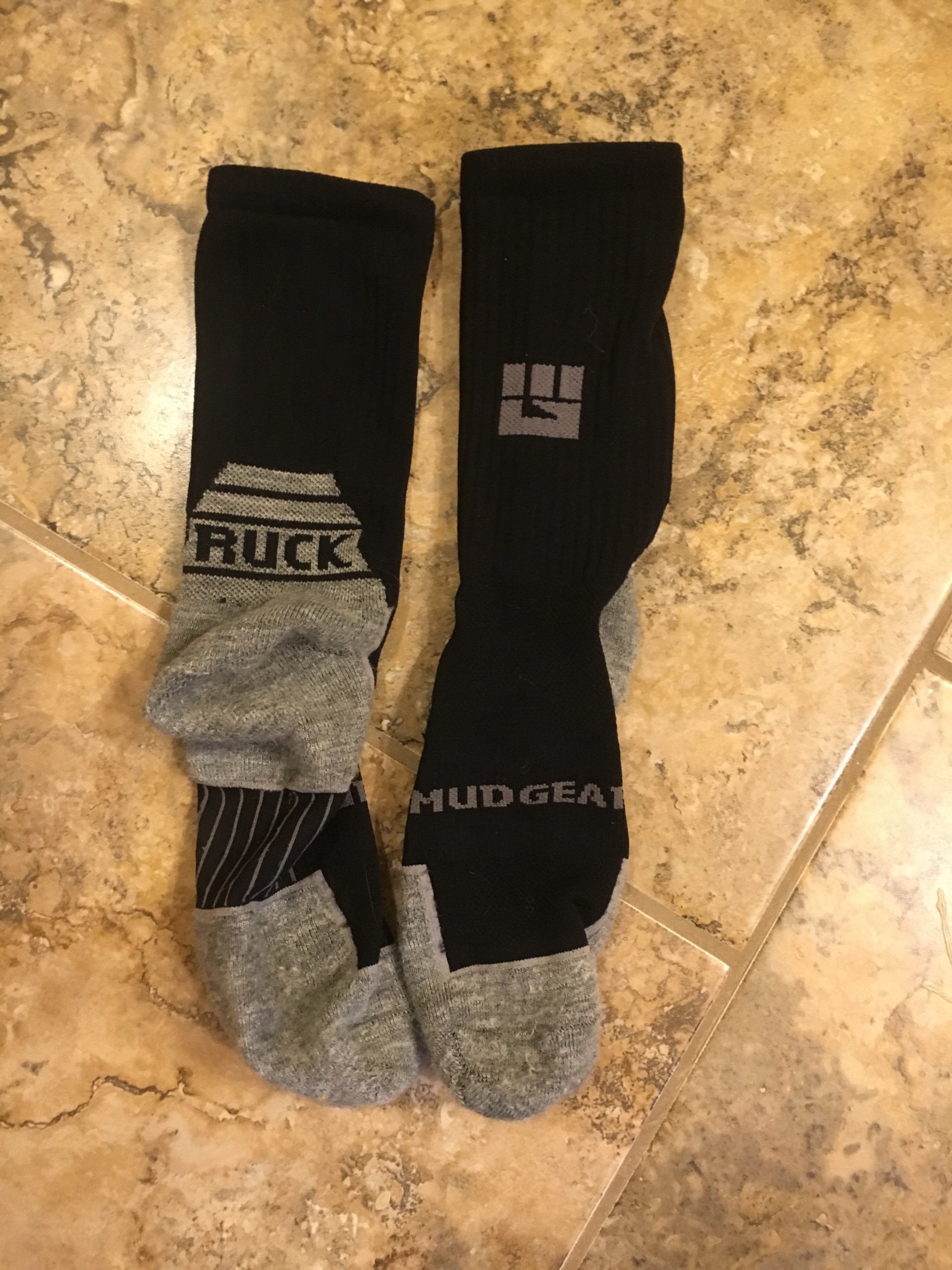 Material:  The socks are made of Merino Wool, so they don't absorb a lot of water weight and shed water relatively quickly.  The socks are reinforced in the area you need it most, the heel.  With a "Made in the USA" construction, you can be assured of its high quality.
Fit: The socks fit well, and I would recommend going with your normal sock size.  I wear a 9.5, which falls right at the top end of their size Medium.  I went with the Large, since that is what I usually wear with MudGear, and thought they fit great.  They are much looser than the normal OCR socks so I think I would have been fine with a Medium too had I chosen the smaller size..
Intended Use:  They were built for wear with boots and for rucking so that's how I initially tested them.  I wear boots for work, so I've been wearing them once a week for the last couple of months without issue.  They are tall enough to reach the top of my boot but not so tall that I have extra fabric or that they go up my entire leg.  For comparison, I find the compression socks are a little too tall for everyday wear with boots.  I also took them for a ruck march (aka ruck run) covering a couple of miles with 50 lbs. backpack and had no issues.
Non-intended Use:  Like a good tester, I tried to wear them for a variety of activities instead of just rucking.  When I took them on my 10-mile run in my VJ Shoes, I thought they performed great.  In fact, they feel a little thicker than the normal OCR socks, so I actually like them for cold-weather runs.  I plan to keep using them as a cold-weather running sock in addition to the occasional cross-training with a ruck.
Cost:  The ruck socks cost $27, a couple dollars cheaper than the OCR socks.  If you know MudGear you know that they will give you a good quality product so I would say they are worth every penny.
360 view of the MudGear Ruck Sock:
Overall: MudGear is a company that not only makes great products, but it is run by great people that invest in our sport and look out for athletes.   They have a team of MudGear Pros, earlier this year they started promoting trail runners and they regularly share news/posts from in the OCR community.  I encourage you to support them as a brand that not only makes great products but gives back to the sport sponsoring events and being part of the larger OCR family.  The ruck socks fall in line perfectly with all their other great products that I would highly recommend to anyone whether you are a member of the military, rucking for training, competing in ruck based events or just want a warmer sock for OCR.
Read about some of MudGear's other products here:
Mud Run Guide Review of MudGear SeatShield
Mud Run Guide Review of MudGear Lifestyle T-Shirts
Mud Run Guide Review of MudGear TacHat, Gloves and Race Jerseys 
Mud Run Guide Review of MudGear No Show Socks
Mud Run Guide Review of MudGear Compression and ¼ Crew Trail Socks
5/5 stars