Conquer The Gauntlet was one of two brands regularly putting on events after quarantine in 2020 (the other being Savage Race).  After putting on five events total in 2020, they are scaling back in 2021 for their 10th anniversary race and focusing on one massive celebration for the entire weekend near Tulsa, Oklahoma.
While the fewer events by the brand is heartbreaking for some, the decision to have one massive event that won't get canceled or rescheduled will be absolutely worth the wait.  With only one event the competition will be better, the atmosphere will be more exciting and there will be more obstacles!  Instead of the usual 25 obstacles there will be 30 including some that have been collecting dust in the archives the last couple of years.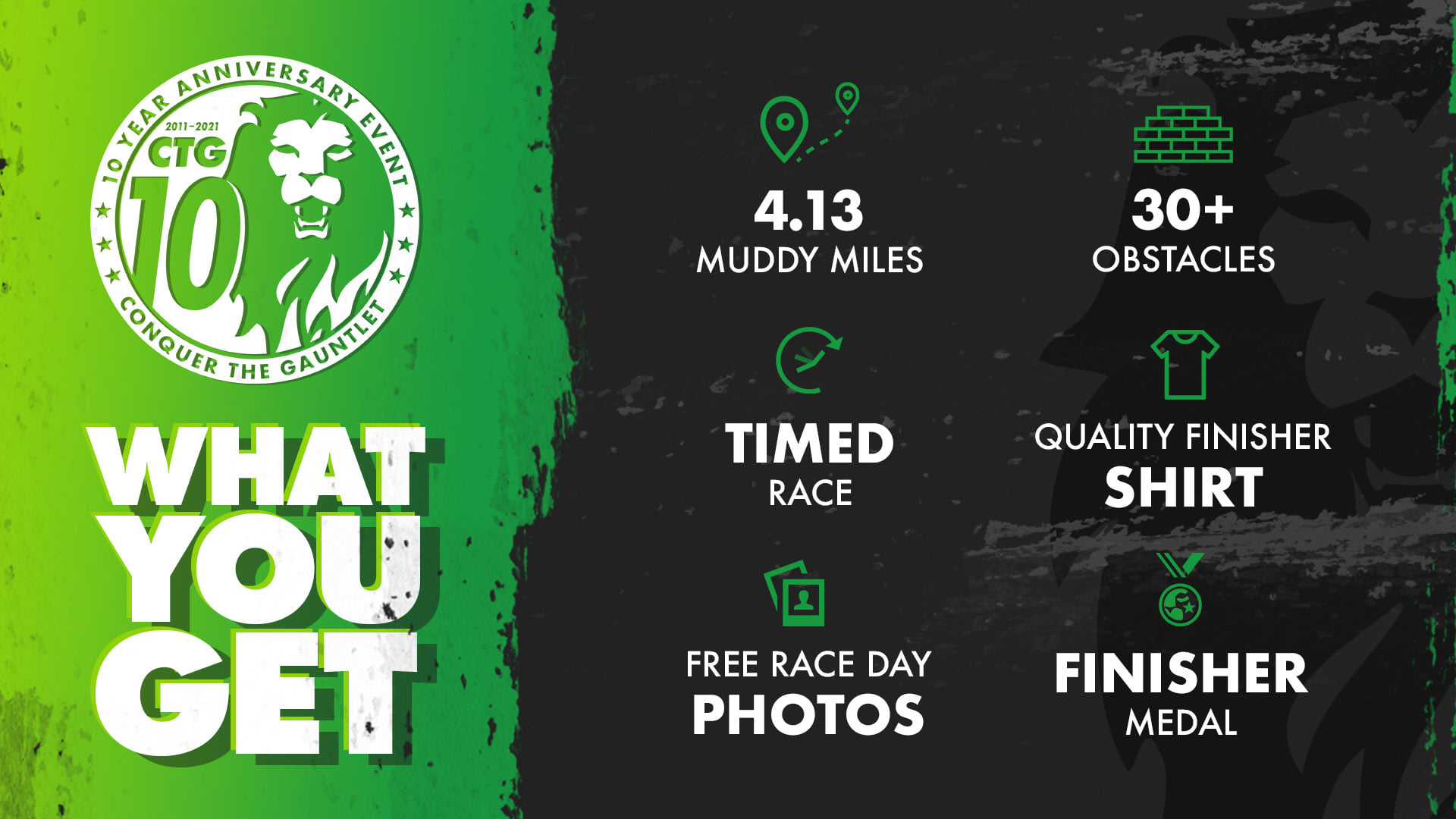 The 10th anniversary race is scheduled for Labor Day weekend in 2021, September 3-5th.  The weekend long event's schedule looks like this:
September 3rd: Friday evening dinner
September 4th: Elite and open heats
September 5th: Four man team race (only 20 team slots available)
Come celebrate the Midwest's favorite race series turning 10 with the #CTGFamily in Tulsa, Oklahoma.  With this being their only event in 2021, it is a "can't miss weekend".