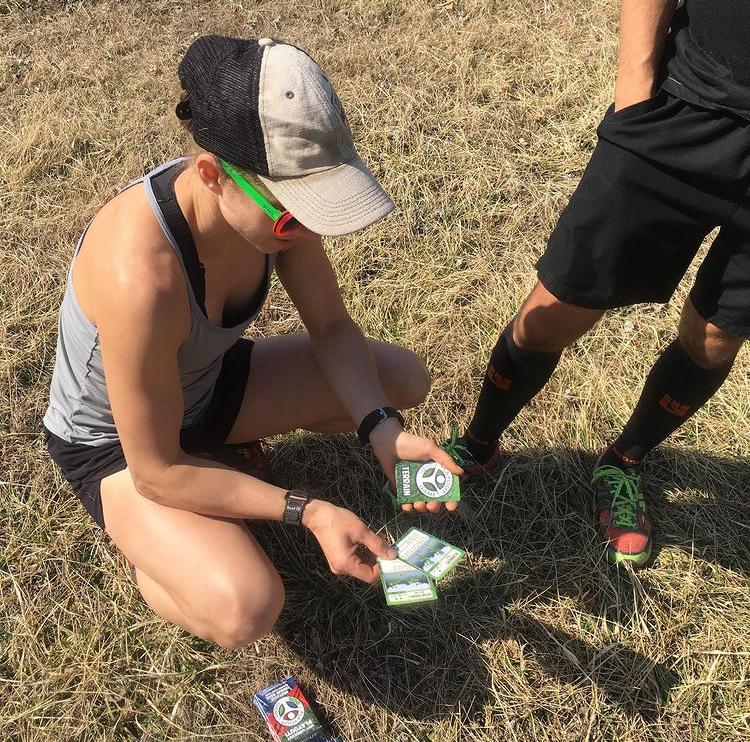 Some of you may be familiar with Playout: The OCR Game. What you may not realize that there is also a general fitness game based on bodyweight movements.  Here's a quick review of Playout: The Game, their original bestseller.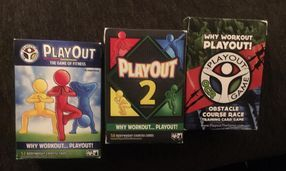 What is it? 
Playout: The Game is a deck of fitness cards that can be used for a great workout, whether you are playing with a group fitness class or your family.  You may have trained using a normal deck of cards where you assign different workouts to each suit.  However, Playout removes the complexity of designing your own exercises and tells you what to do along with three levels per exercise: easy, medium, and hard.  The variations in the cards also make it much more interesting and user-friendly than the DIY version, which limits you to four types of exercises.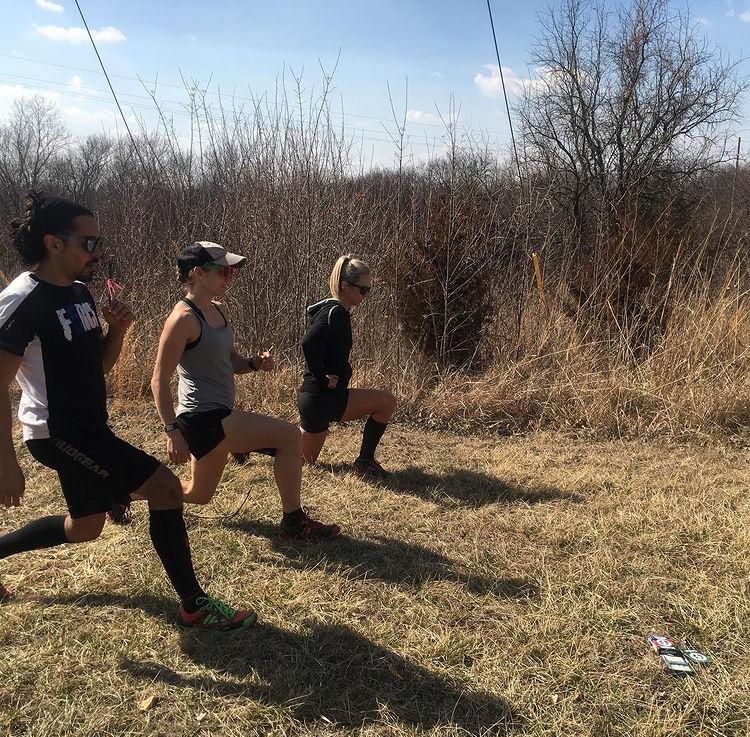 Types of Cards  
Playout's cards are divided into categories that are color-coded and labeled including:
Stretches: 10 cards to get you ready to work

Lower Body: 10 cards including a variety of squats, jumps, lunges and more

Upper Body: 10 cards heavy on pushup variants

Core:  10 cards focused on a variety of ab exercises

Wildcards: 6 cards that add difficulty and variation to the existing cards including things like slow motion, mini-reps and explosive (my daughter thinks the slow motion one is hysterical and it is a legit challenge when done appropriately)

Mini-games: 6 cards requiring you to do max reps or static holds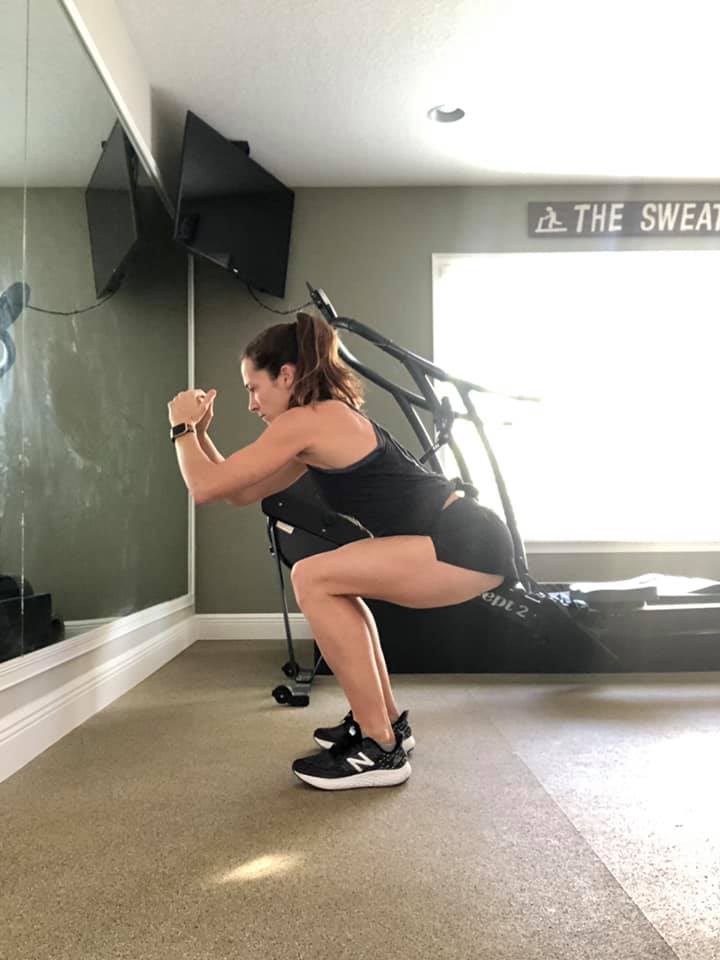 Additional Games
I couldn't believe the number of options here.  You can go through the deck by topic, go through a shuffled deck, follow the traditional gameplay which involves scoring points for easy 10 points /medium 20 points /hard 30 points, High Intensity Interval Training (HIIT) involving sprinting between exercises, running through it in a relay format, Tabata intervals (20 seconds on, 10 seconds rest repeated), EMOM (every minute on the minute) and more.  The options are literally only limited by your imagination.  Honestly, the most difficult part about following Playout's training suggestions is deciding which game/fitness routine you want to play.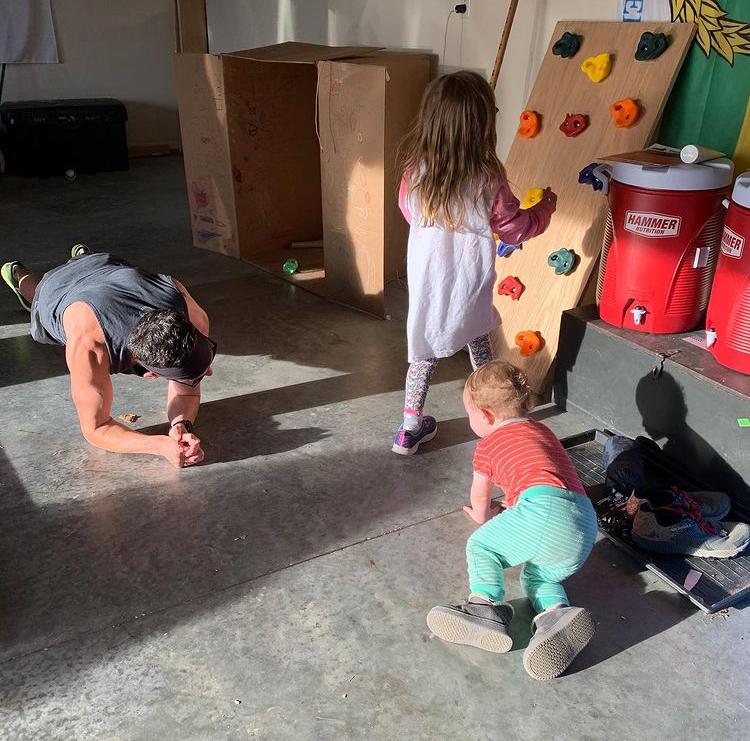 Favorite Uses
My personal favorite use has been doing the exercises with my six-year-old daughter.  Although she can't do many of the exercises (at least not to the correct standard or volume), we modify them to something she can handle.  This is not only a great way to get a workout in for myself but a great way to get my kids moving.
My second favorite use has been for travel.  With COVID closing and restricting access to gyms, I have found myself required to work out with less equipment and often less space.  The cards can be placed in my pocket (small enough you don't even need to put them in a carry-on bag) and taken out at my hotel for training.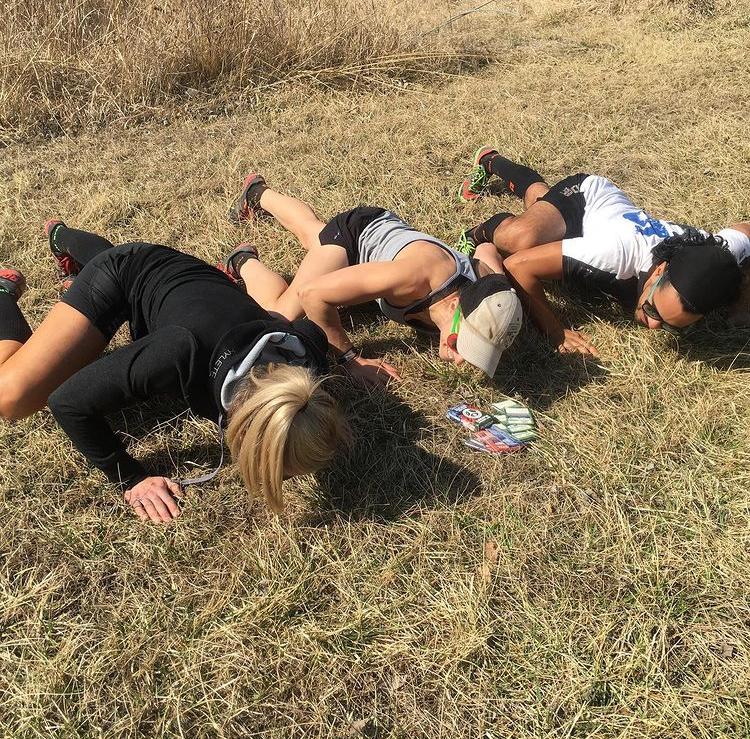 Overall
Playout: The Game is the original deck of cards for fitness.  Say goodbye to trying to create your own variation of exercises and let Playout do the work for you.  The creator, Eddie Kovel is a NSCA-CPT (National Strength & Conditioning Association Certified Personal Trainer) who regularly trains using bodyweight exercises.  He's taken his years of training experience and simplified it into a fun format for all ages.  Whether you are buying a deck for yourself, giving it as a present to one of your kids, or sending it to an older family member that needs to stay active, Playout has truly made fitness fun.
ORDER THE ORIGINAL PLAYOUT HERE