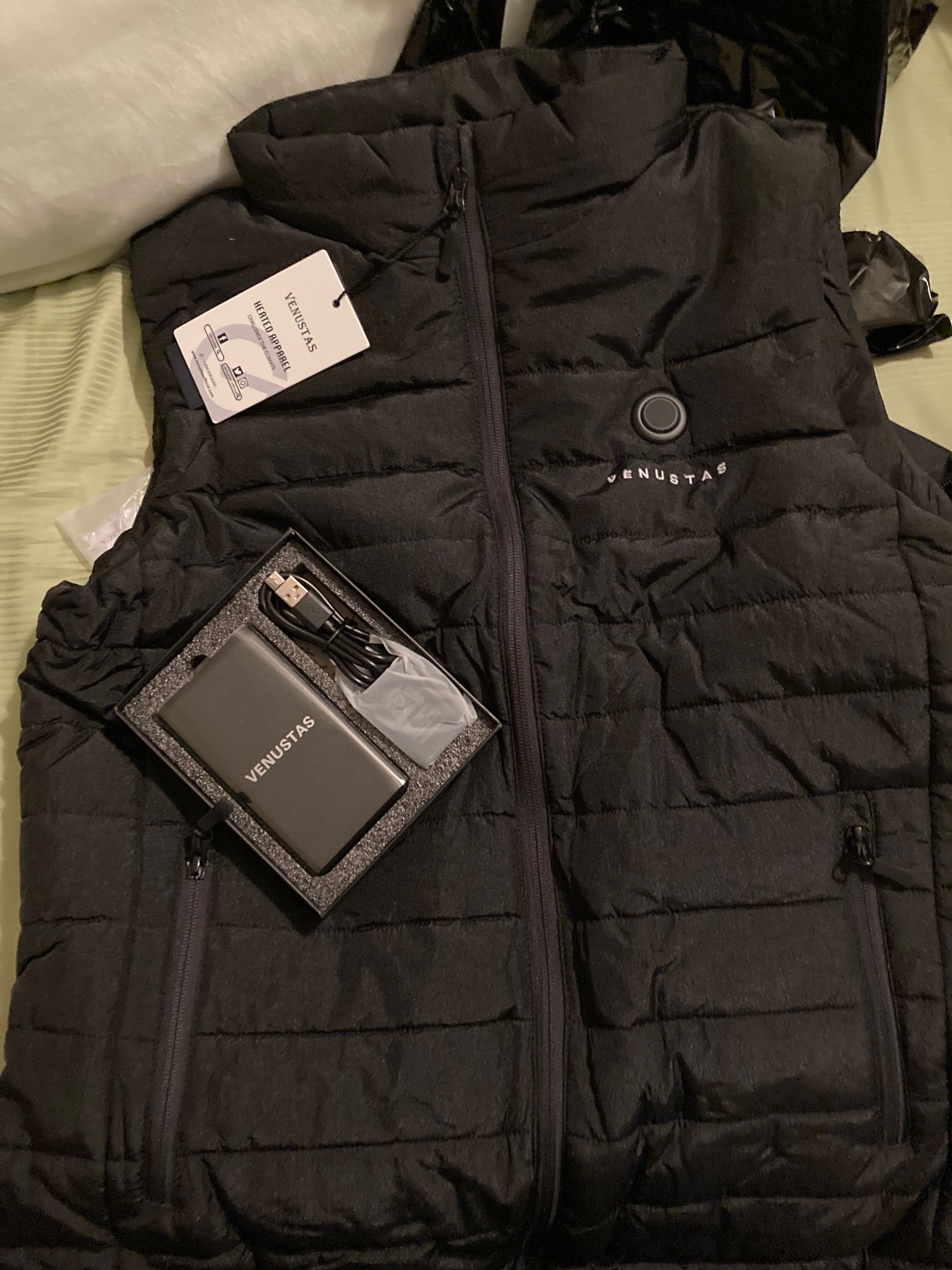 After living most of my life avoiding comfort by doing things like working for the military and running in extreme endurance events like Ultra-OCR, I decided maybe it was time to start taking it a little easier on myself.  I dove into the world of heated apparel first picking up some gifts for family and friends and eventually picking up my own.  My most recent acquisition has been a heated vest from Venustas Heated Apparel.  Here's how good they are and if you should pick one up for yourself: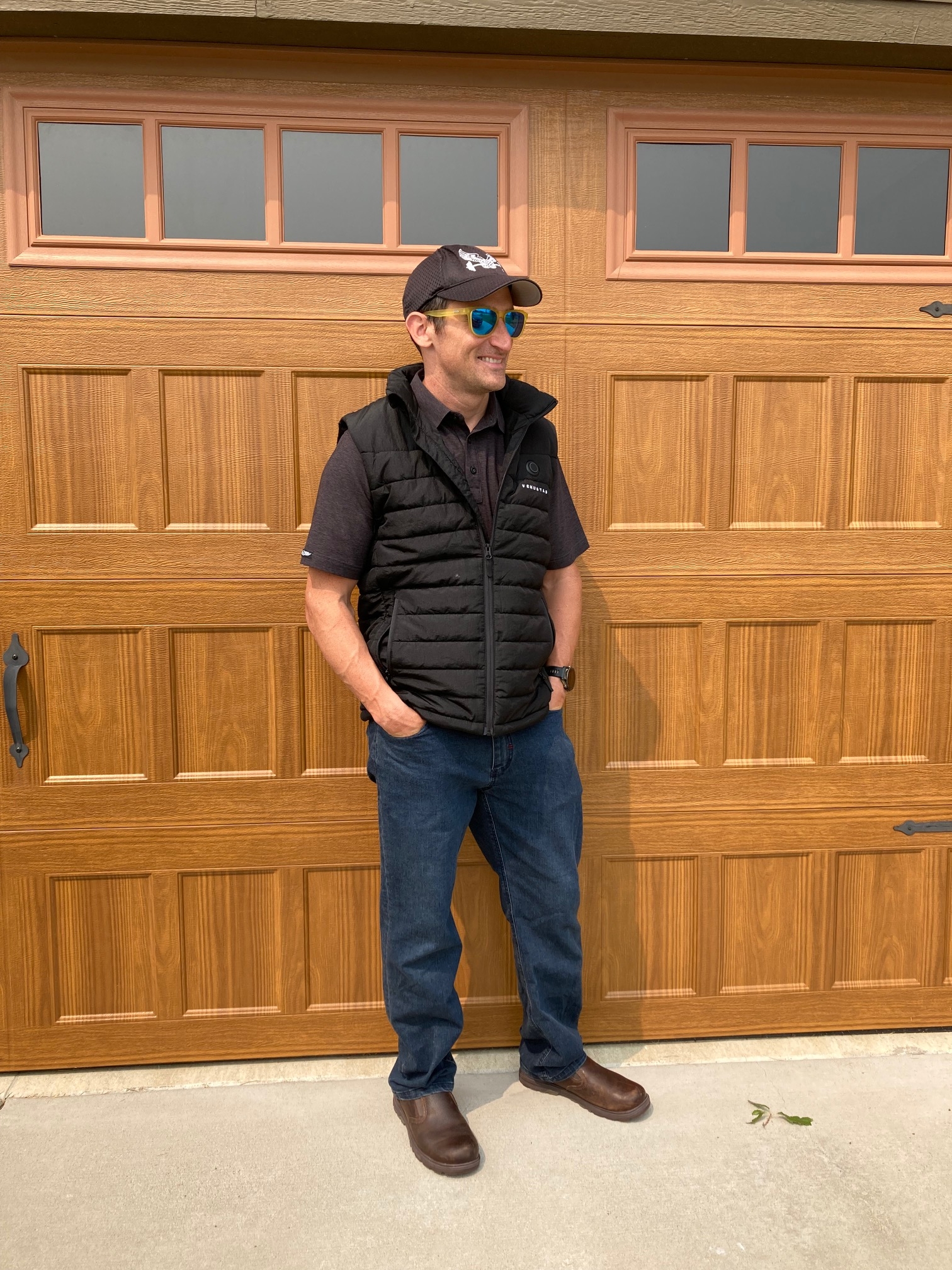 Concept:
The concept is pretty simple, charge a small battery (about the dimensions of a cell phone), plug it into your vest (or jacket), and press the button on your chest if you want to turn on the heat.  Heated panels by your stomach/pockets (x2) and one on your neck start keeping you warm at the press of a button.  The one on your neck is awesome and starts heating really fast.  The two by your stomach are also great since when you put your hands in your pockets it is like your own personal hand warmers.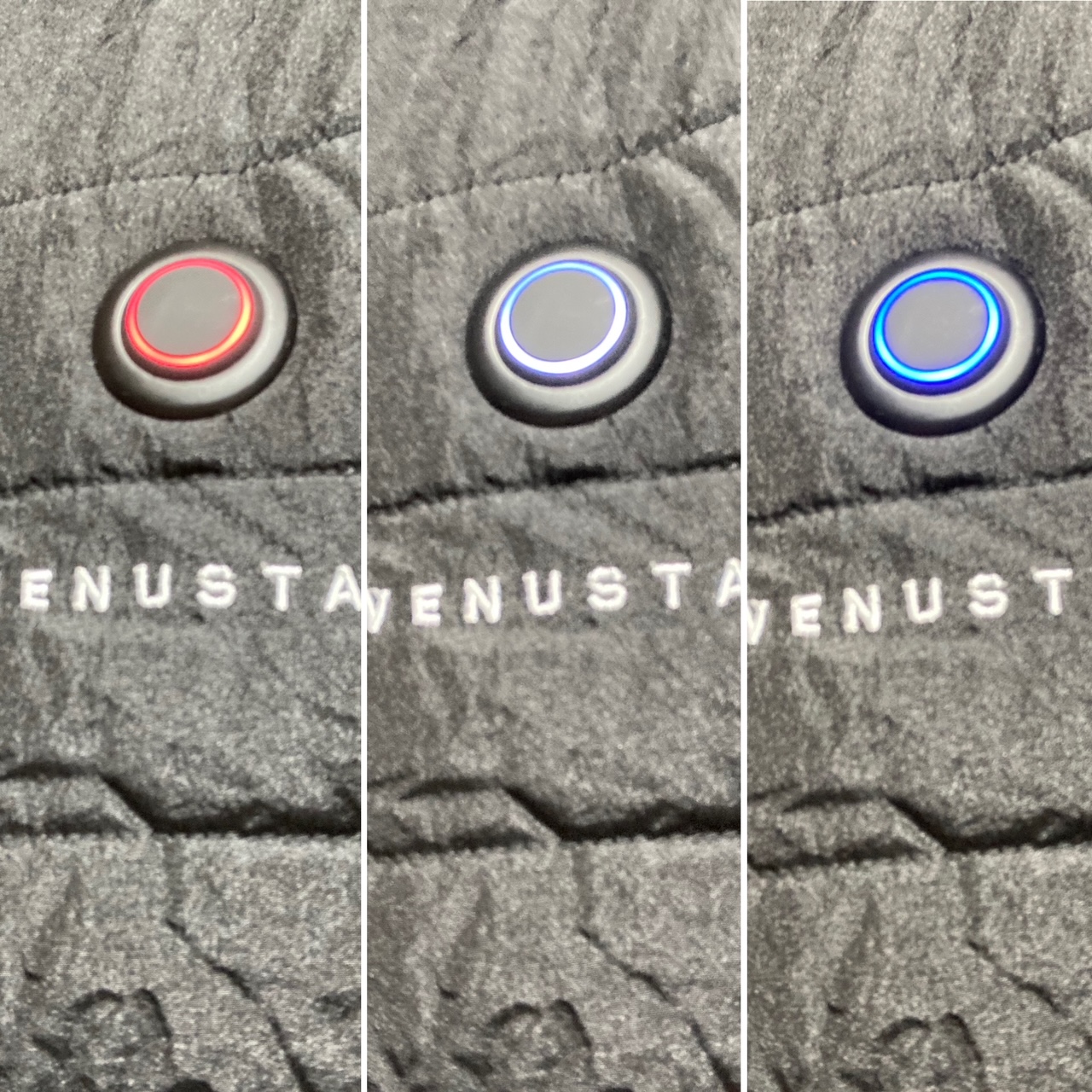 Settings: 
Similar to other brands, the Venustas, has three heat settings, high (red), medium (white), and low (blue).  When you initially turn it on it will blink red letting you know that things are heating up.  This heating mode lasts for five minutes before defaulting to medium heat.  As advertised, the heat settings will last for the length of most of your outdoor activities no problem (high 3-5 hours, medium 6-7 hours, and low 9-11 hours).  Depending on how long you are planning on spending outside, set the heat appropriately to maximize your warmth.  To make it easy to remember, I just assume it will last the lowest amount of time and remember 3-6-9 for the three heat settings.
Vest Features, Fit, and Styles: 
The battery pack placement was on the left hip, which is a nice touch and better placement than some other heated products I've used.  If I use it for a warmup run it doesn't bounce around a lot.  The vest has a mylar lining, the same material as space blankets that races use to keep marathoners warm post-run, on the inside, which will further keep in the heat.  Mylar is a proven material to keep in the heat but the way it is included in the vest, the vest is still comfortable and I only noticed it because I was reading the tag.
There are also several styles so if you prefer a V cut neckline or a female cut, there are options there too.  I think that is a great addition because with heated apparel you want it to fit as you as best as possible to ensure the heated panels are pressed against your body.  Some of their styles also have color options of red, blue, beige or black.  I went with a medium (what I wear for almost everything) and thought it fit true to size.  If you are between sizes I would lean towards the lower size so the heat panels are pressed tighter against your body.
There is also a 7.4 V version of the vest and a 5 V version.  The main difference is the battery with the 7.4 V version lasting 20% longer, it charging faster and it has a USB port on the battery…so I would say go with the 7.4 V if all other considerations are equal to you (i.e. style, color).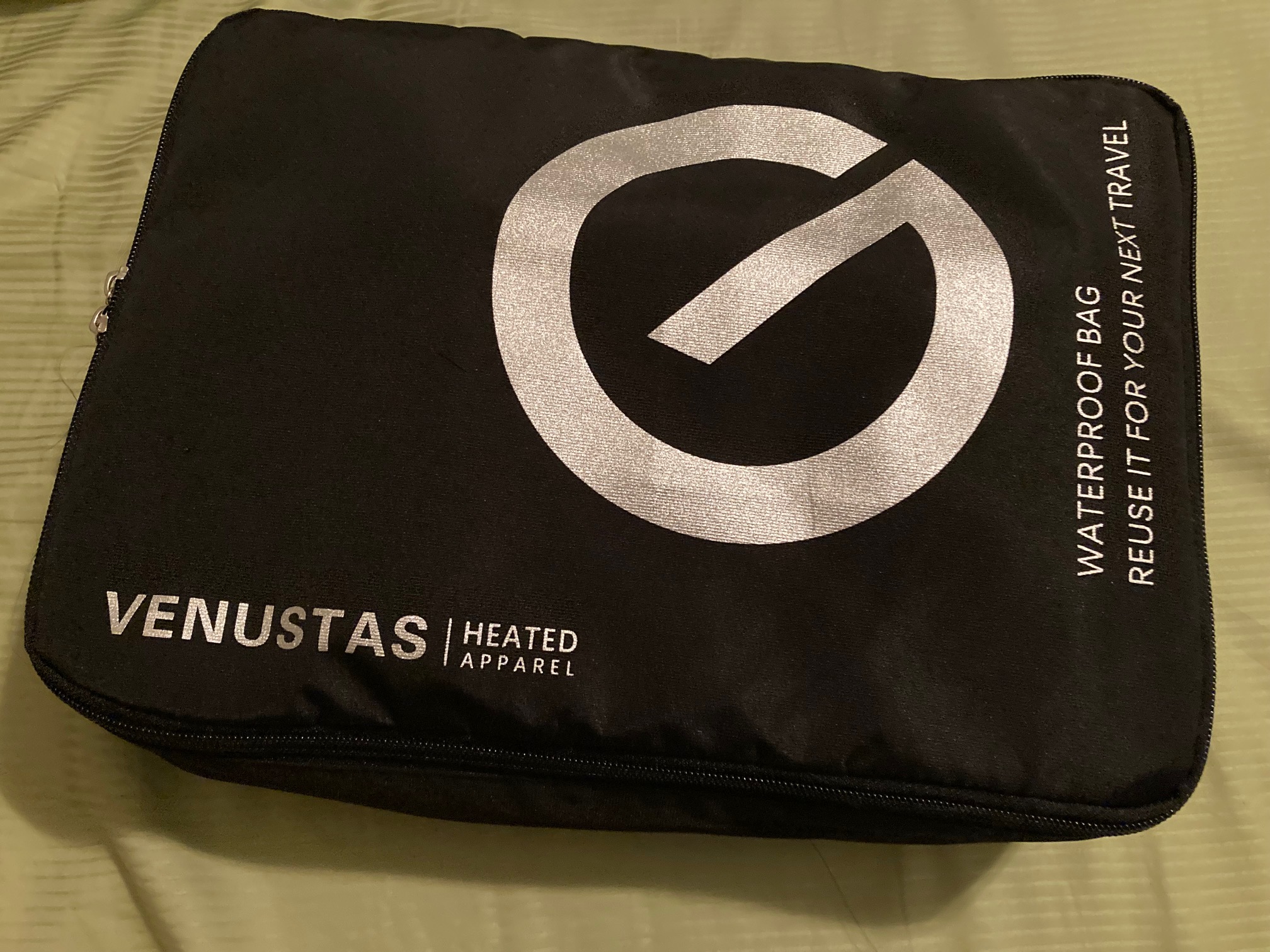 Winter Only?  WRONG:
Why would I wear a heated vest or jacket if it wasn't absolutely freezing outside.  For me, the biggest perk is the USB port on the battery.  This USB port can be used to charge your phone, tablet, or whatever other piece of electronics you are carrying around with you.  The 5 V actually has two USB ports but one is designed for phone charging and the other for the jacket…I prefer to only have one option so I don't mess things up.
Benefits of the Vest over a Jacket: 
I've never been a huge vest fan…to take a quote from Cloudy with a Chance of Meatballs 2 "I don't get vests. What, is it winter in your torso but summer in your arms?"  But I changed my opinion after trying Venustas heated vests.  The vest allows me to layer other clothing and to use it as a base layer.  It is also minimally obstructive so if you are getting ready to run a race in cold weather it is a great warm-up option that allows for easy movement while also keeping you warm.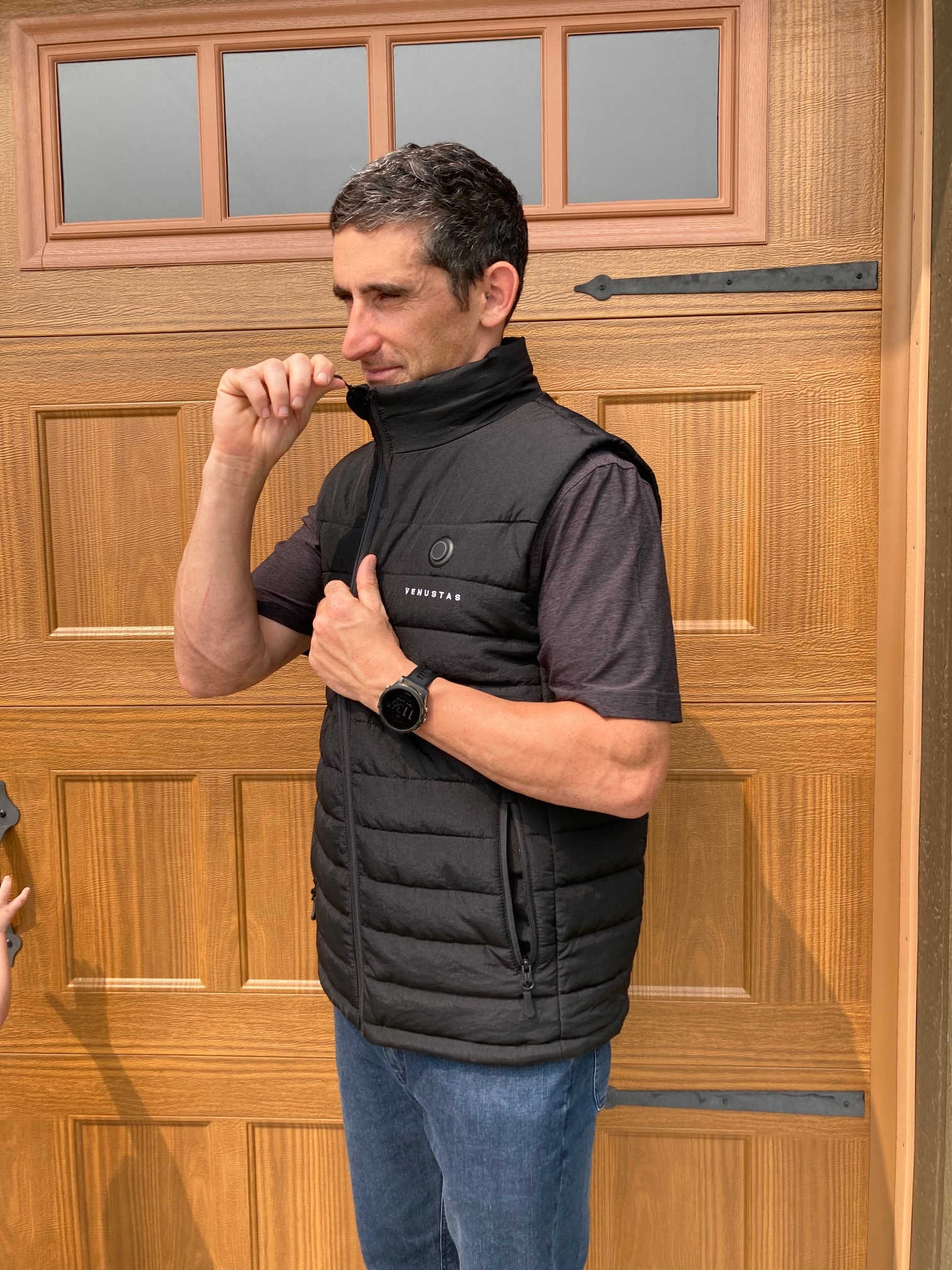 Uses: 
This is an Obstacle Course Racing (OCR) website, but I'm not going to tell you that you should be wearing Venustas on the course of your favorite cold-weather OCR since it is not designed to get wet (although it is water and wind-resistant so it's not out of the question).  However, it has several great options for use in the OCR world:
Pit Crew: If you run Ultra-OCR or if you run 5k OCRs in cold conditions your spouse/family probably doesn't enjoy waiting around in the cold.  Whether you buy this as a gift for yourself that they can wear while your race or a thank you gift for them it is a great present.
Warm Up Apparel: If you need to get warm before the race starts this will help.  Plus, the design allows you to stand on the start line with your heated vest (or jacket), and right before the countdown starts, strip it off and throw it to your family/friends.
Post–Race Clothing: Finishing an OCR (which typically means you are soaking wet) and standing around even in cool weather can make you shiver.  Having a heated vest post-race will be a blessing.
Normal Wear: I can't (or rather shouldn't wear) OCR clothing all the time.  This is one piece of clothing that has uses related to racing and beyond.  Whether you are going hunting, fishing, to a sports game where you have to sit in the stands or just walking to your car on a cold day, Venustas will keep you warm.
Price: 
The Venustas vests start at $139.99 with variants going up to $159.99, which is a slightly lower price point than other models from comparable companies.  If you are looking to get save every dollar, then Venustas might be the brand for you.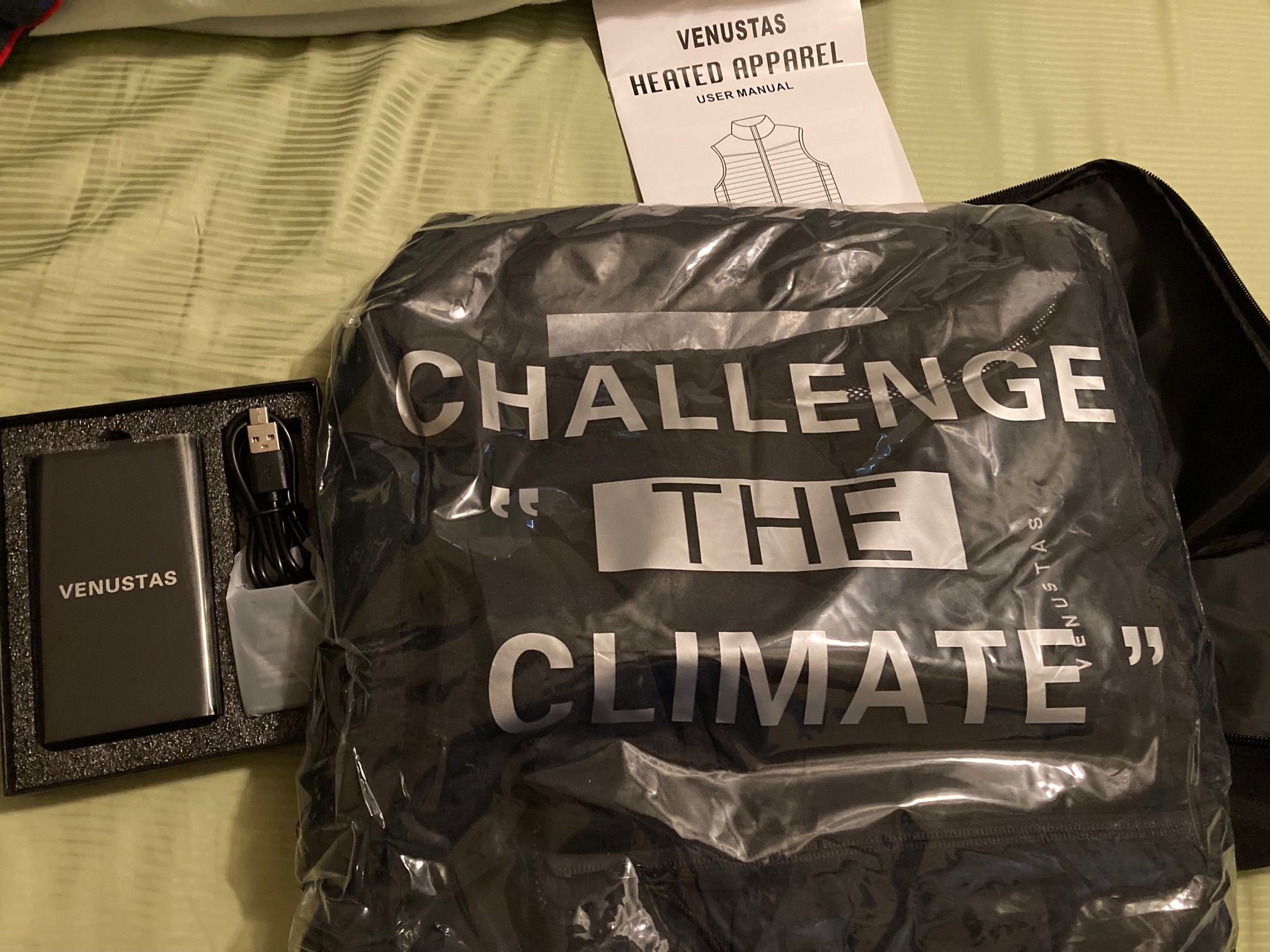 Overall: 
Venustas delivers a quality product at a good price.  I think you would be good to go with any of their products despite only have tried the vest at this point.  I prefer the 7.4 V battery over the 5 V but don't let that be a deal-breaker for you they both will perform as needed for you.  Whether you are buying this for yourself or a gift for another, Venustas will keep you warm and ready to seize the day regardless of the weather.